Sono mesi e mesi che Amazon fa trapelare dettagli della serie tv su Il Signore Degli Anelli.
Questa produzione – da 500 milioni di dollari – sta assumendo forme sempre più chiare. Tra le più recenti notizie, per esempio, c'è la distribuzione attraverso l'account ufficiale de Il Signore Degli Anelli di alcuni stralci della mappa della Terra di Mezzo (in questo articolo i dettagli).
A questo punto viene da chiederci: ma nella realtà, quale sarà il paese designato a fare da sfondo e spacciarsi per la Terra di Mezzo?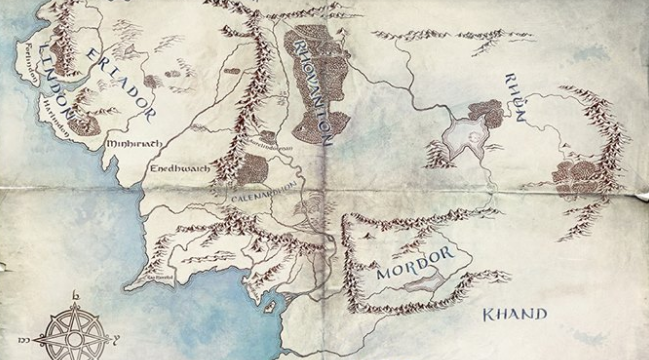 Secondo il giornale Daily Record le riprese inizieranno ad agosto nelle terre sperdute della Scozia, a Leith, un'aera scozzese vicino ad Edimburgo.
Questa zona non è nuova a produzioni di famosi colossal e serie tv, infatti proprio a Leith si trova uno studio in cui sono state effettuate anche alcune riprese per l'ultimo film degli Avengers (Endgame).
Secondo una fonte del Daily Record, le riprese si svolgeranno da agosto a novembre 2019 per poi ritornare in studio a marzo 2020.
Ecco la dichiarazione:
I produttori di Lord of the Rings sperano di girare nel nuovo studio da agosto a novembre. I lavori sono già in corso. L'importante è rispettare i tempi di lavorazione perciò si sta procedendo in fretta. La produzione farà poi ritorno per altri tre mesi a partire da marzo 2020 e poi ci potrebbero essere ulteriori riprese. È un impegno monumentale per lo studio e per la Scozia"
La Scozia non è nuova a ospitare riprese di masterpiece del fantasy
Game Of Thrones ha utilizzato i Titanic Studios di Belfast per alcune scene dell'ultima stagione (ecco qui la recensione del primo episodio).
Non vogliamo citare poi anche Outlander? In quel caso è Cumbernauld a fare da sfondo all'ambientazione.
Anche se le voci su location e data di inizio riprese corrono veloci non ci sono state conferme ufficiali da Amazon, per cui restiamo in attesa di un comunicato.