L'episodio numero 666 de I Simpson sarà uno dei consueti e attesissimi episodi speciali di Halloween della serie La paura fa 90, ma non è tutto. Per l'occasione la famiglia più famosa del piccolo schermo ha in serbo per noi una parodia di Stranger Things.
Danger Things, questo il nome del mini-episodio andato in onda la scorsa domenica negli Stati Uniti, ricostruisce le atmosfere cupe dello show Netflix e le colora con l'umorismo irriverente de I Simpson. Durante la parte dedicata a Stranger Things nello speciale di Halloween La paura fa 90 Milhouse resta intrappolato in una specie di Sottosopra chiamato "Over/Under" esattamente come accade a Will Byers nella prima stagione della serie dei fratelli Duffer.
In questo episodio de I Simpson il portale verso la spaventosa dimensione popolata da creature orrende viene aperto dal cattivone per eccellenza: Mr Burns. Ce lo racconta Homer Simpson…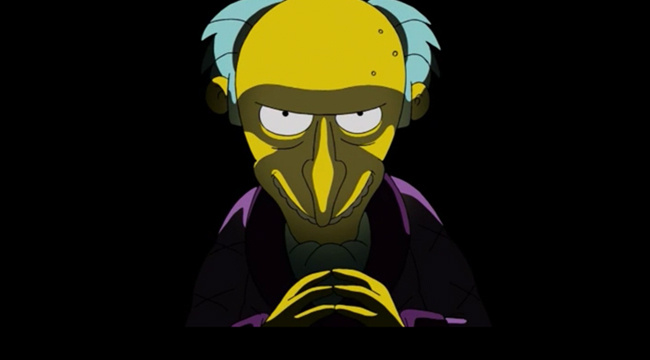 Mr Burns ha aperto un portale verso un'altra dimensione e ha liberato un sacco di mostri. Fa tutto parte di un progetto del governo per…trovare dei mostri.
Nel frattempo Bart, Nelson e Ralph nei panni di Mike, Lucas e Dustin cercheranno di recuperare l'amico scomparso. I tre ragazzini saranno aiutati in quest'impresa da Lisa, nel ruolo della potentissima Eleven. Con gli stessi poteri psichici e lo stesso taglio rasato di Millie Bobby Brown (qui nei panni di Enola Holmes) in Stranger Things, Lisa si troverà a dover combattere nell'Over/Under per aiutare il povero Milhouse e riportarlo dai Van Houten.
L'account twitter de I Simpson ha pubblicato qualche ora fa degli estratti di Danger Things, giusto per creare un po' di hype:
Don't be a stranger.
??:https://t.co/LDRGC9fALC #TheSimpsons pic.twitter.com/3jfChUHKRq

— The Simpsons (@TheSimpsons) 21 ottobre 2019
e ancora:
Stranger things have happened but, uh, we can't think of any. #TheSimpsons pic.twitter.com/ciL4DiwSiD

— The Simpsons (@TheSimpsons) 21 ottobre 2019
Oltre al frammento su Stranger Things durante il quarto episodio della 31esima stagione dello show vedremo altre due storie dell'orrore in salsa comica; la prima è un tributo al film del 1976 The Omen, la seconda invece al film La forma dell'acqua di Guillermo Del Toro. Insomma, da questo episodio c'è da aspettarsi davvero tanto e non vediamo l'ora che arrivi anche in Italia!