Si è da poco conclusa la terza stagione di Stranger Things, tra gli applausi convinti dei fan che temevano un calo rispetto alle prime due uscite.
Tra gli aspetti più convincenti c'è stata, senza dubbi, la prodigiosa performance del cast, e in particolare la crescita esponenziale del giovane talento Millie Bobby Brown (che interpreta Eleven nello show).
In particolare, la scena finale della stagione l'ha vista impegnata in un'interpretazione che ha coinvolto e commosso il pubblico (qui trovate la lettera integrale di Hopper).
L'attrice di Stranger Things è già al lavoro per i nuovi ruoli.
Millie Bobby Brown, come precedentemente annunciato, sarà infatti coinvolta nel progetto di riadattamento cinematografico di The Case of the Missing Marquess, il primo libro della serie – inedita in Italia – di Nancy Springer.
L'attrice di Stranger Things sarà protagonista dell'opera, interpretando il personaggio di Enola Holmes, sorella minore di Sherlock (e Mycroft) Holmes, l'investigatore più famoso del mondo.
Ieri sera, Millie ha postato sul suo profilo Instagram una foto che la ritrae nelle vesti del personaggio. Per la prima volta in maniera informale, l'attrice si è presentata sui social – dove è particolarmente presente e attiva – come Enola, un personaggio del quale (come leggiamo nella didascalia della foto) è innamorata.
Negli ultimi tempi, altre foto del personaggio di Enola sono state leakate dal set del film.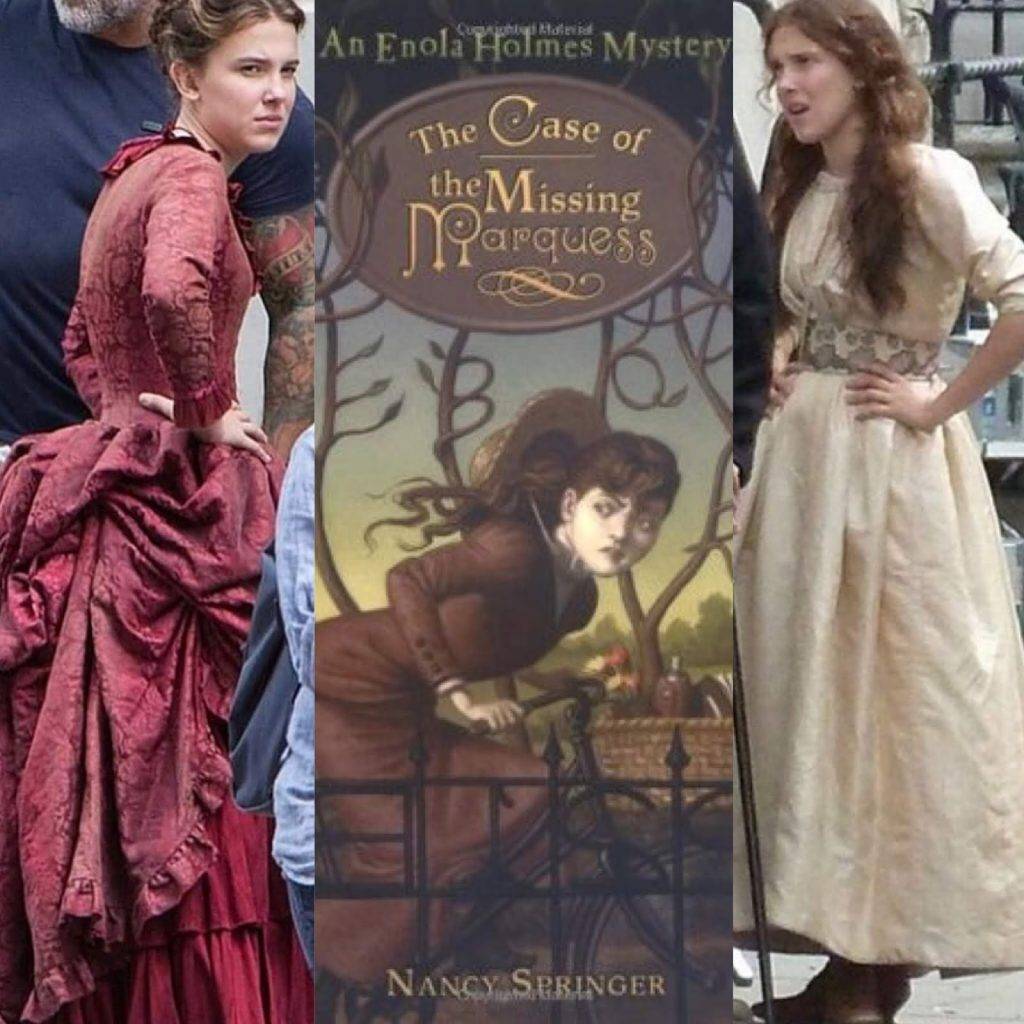 La star di Stranger Things produrrà il film con Legendary Entertainment e, se il progetto dovesse avere successo, il franchise avrà altri 6 romanzi a disposizione per raccontare le vicende della 14enne inglese, che condivide con suo fratello Sherlock il dono dell'intuito investigativo.
Il film sarà diretto da Harry Bradbeer, e ad arricchire il cast saranno presenti Harry Cavill (che vedremo nel ruolo di Geralt di Rivia in The Witcher) nel ruolo di Sherlock ed Helena Bonham Carter (nota anche per il ruolo di Bellatrix in Harry Potter) nel ruolo della madre di Enola.