9) Nina Dobrev – THE VAMPIRE DIARIES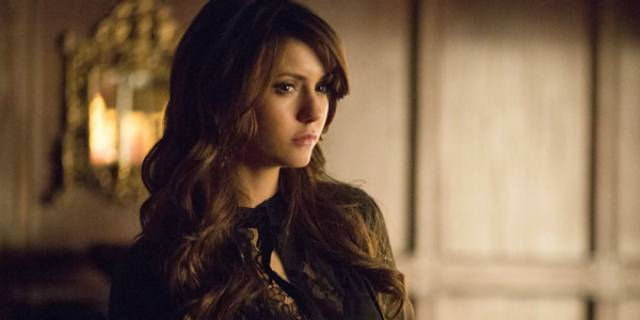 L'attrice bulgara deve molto a The Vampire Diaries, l'adattamento televisivo dei romanzi di Lisa Jane Smith. Innanzitutto la fama mondiale che la rese una delle attrici televisive più amate, soprattutto tra i giovanissimi. Nina Dobrev interpreta il ruolo di Elena Gilbert, la ragazza contesa dai fratelli Salvatore, che ben presto si ritrova parte di un mondo molto più grande di quello che aveva immaginato.
Oltre al ruolo della protagonista principale, la Dobrev si è sdoppiata, anzi quadruplicata, nel corso delle stagioni. Oltre a Elena, è stata anche Katherine, una degli antagonisti principali, poi Tatia e infine Amara, di cui tutte le altre non sono che le doppelgänger. Una grande prova attoriale da cui l'attrice ne è uscita vittoriosa riuscendo a definire ognuno dei personaggi, rendendolo unico. È però con la manipolatrice Katherine che possiamo pienamente apprezzare la sua voce: seducente e ammaliante.