Un anno fa, all'incirca, stavamo tutti facendo il countdown per l'arrivo delle nuove puntate di Game of Thrones, mentre ora ci troviamo in uno stato di semi depressione.
Siamo onesti: dover aspettare un altro anno intero, o quasi, per poter vedere gli ultimi sei episodi della Serie Tv più amata degli ultimi anni è una vera e propria tortura per tutti i fan.
Bisogna però riconoscere un merito a Game of Thrones: riesce sempre a tenere l'attenzione dello spettatore altissima, anche quando si tratta solo di attendere l'arrivo di nuove puntate.
E non è di certo una dote da sottovalutare se ci pensiamo bene. Diverse Serie Tv, infatti, con il passare delle stagioni rischiano di diventare ripetitive e noiose. Ma non Game of Thrones.
Non starò qui a discutere sul fatto che effettivamente soprattutto l'ultima stagione aveva la sua buona dose di difetti (anche perché ne abbiamo già parlato qui), ma voglio provare, per quanto possibile, ad alleggerire questa lunga attesa che ci separa dagli episodi finali.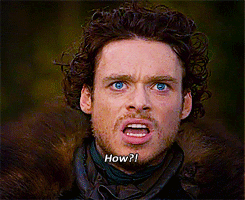 "Come?", vi chiederete voi. Molto semplice: ripercorrendo insieme le puntate di Game of Thrones caratterizzate da un'alta tensione. Insomma, quelle puntate che ci hanno tenuti incollati allo schermo dall'inizio alla fine.
Ne abbiamo scovate ben sette, ma vogliamo sapere anche i vostri gusti. Rispecchiano le vostre preferenze? O avete in mente altre puntate di Game of Thrones ad alto tasso di adrenalina?
1) Valar Morghulis (2×10)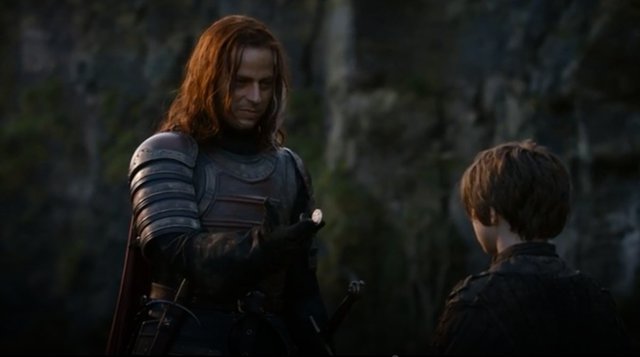 Procediamo in ordine cronologico, con uno dei primi episodi di Game of Thrones a catturare la nostra attenzione per buona parte del suo andamento. C'è da fare una piccola premessa a questo punto: molto spesso in questa Serie Tv gli episodi che alzano la nostra adrenalina sono quelli finali, o i penultimi. Pertanto, sappiate che ne troverete tantissimi in questo elenco.
Il finale della seconda stagione è già un esempio lampante, ricco di elementi intriganti e che tolgono il respiro. Passiamo da Qarth, con la lunga traversata di Daenerys per ritrovare i suoi draghi e l'annesso finale epico a lei collegato, passando per la prima apparizione degli Estranei a Sam, fino ad arrivare alla spiegazione del titolo della puntata, con Jaqen e Arya.