5) Battle of the Bastards (6×09)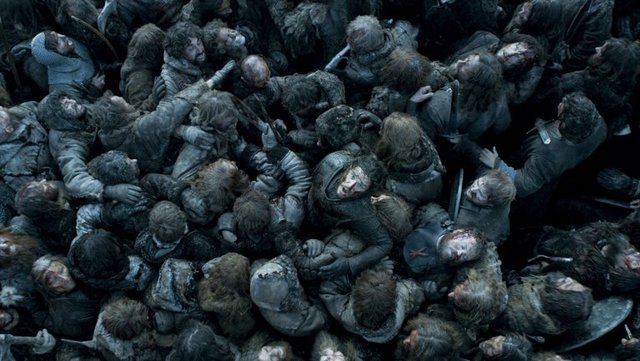 La sesta stagione di Game of Thrones si è caratterizzata per avere una buona dose di alti e bassi, tra puntate relativamente tranquille e puntate al cardiopalma. Tutto strutturato, ovviamente, in preparazione alle due stagioni finali, che sembrano essere davvero leggendarie, anche se possiamo parlare solo per la prima uscita, ovvero la settima.
Tra gli episodi più avvincenti di questa sesta stagione, il primo posto va ad aggiudicarselo il nono, tutto dedicato alla battaglia tra Ramsay Bolton e Jon Snow, per la riconquista di Winterfell da parte di quest'ultimo. Abbiamo temuto fino all'ultimo che il nostro amato (ormai non più) bastardo facesse una brutta fine, ma in definitiva ha avuto la meglio. E lo so che tutti avete esultato assistendo alla morte di Ramsay!