3) The Mountain and the Viper (4×08)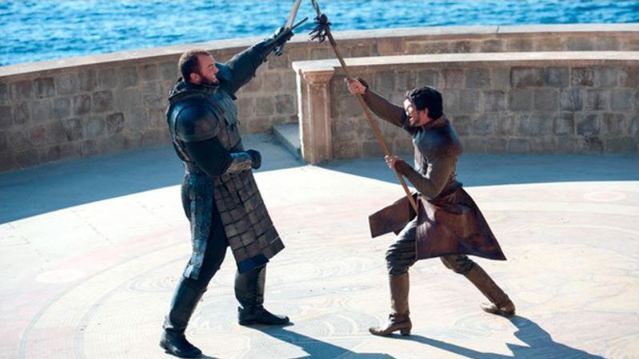 Per questo punto ho volutamente evitato la scena più famosa sia per il suo essere estremamente cruenta e a tratti forse anche disturbante per alcuni spettatori più sensibili, sia perché tutti i fan di Game of Thrones sanno perfettamente come andrà a finire, e che ciò che si vede in quest'immagine qui sopra è solo il preambolo di una tragedia più grande. 
Noi ormai siamo quasi abituati e consapevoli che la morte sembra essere uno dei cardini di questa Serie Tv. Nonostante questa consapevolezza però, non facciamo diminuire la nostra speranza per i personaggi che amiamo, nemmeno per Oberyn Martell. Siate gentili, devo davvero spiegarvi come mai questa puntata ci ha tenuto con il fiato sospeso fino alla fine?