All'inizio di questo episodio di Fear the Walking Dead scopriamo qualcosa di più sulla villain di questa stagione: la dirty woman.
Sappiamo che si chiama Martha, che faceva l'insegnante di grammatica, che aveva un marito, Hank, morto tragicamente all'inizio dell'epidemia.
Hank è morto perché, quando erano in difficoltà, sono stati abbandonati da tutti. Lui e Martha sono stati lasciati da soli e lei ha dovuto assistere all'agonia dell'uomo che amava, al suo dolore, alle sue lacrime. Così Martha impara a caro prezzo che, dato che nessuno l'aiuta, deve imparare a cavarsela da sola.
Dopo la morte terribile del marito impazzisce e diventa una vendicatrice che ammazza chiunque incontri sul suo cammino. Martha uccide per tenere gli zombie come arma di attacco e difesa, e nel farlo non ha scrupoli o una morale.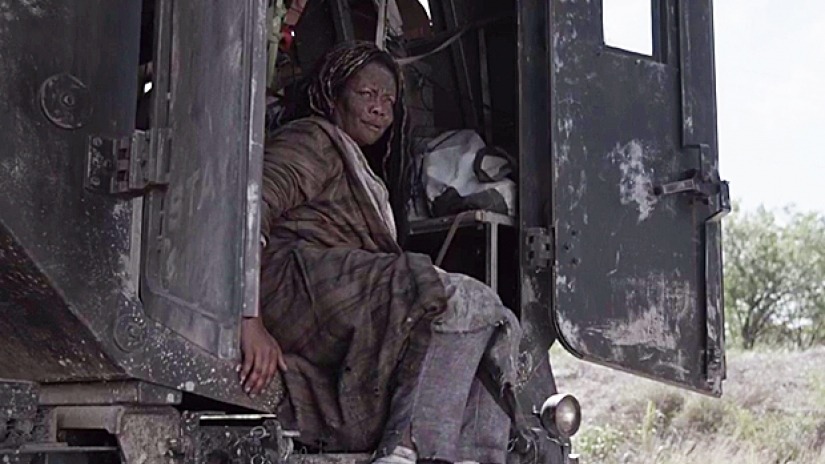 Nel frattempo, Alicia e Charlie sono in viaggio, alla ricerca di Morgan e del suo gruppo. E il gruppo di Morgan, dopo un agguato di Martha, è appiedato, malconcio e con una mandria di zombie alle calcagna.
In questo episodio di Fear the Walking Dead, i rimandi alla prima stagione della serie tv madre sono diversi: dall'ospedale alla fuga disperata sul tetto. Purtroppo però questo prequel continua a non esserne all'altezza.
Fear the Walking Dead sembra navigare a vista, senza una trama definita che arrivi in un porto o abbia una meta.

 
Inoltre i dialoghi sono risibili e banali, i colpi di scena mai veramente tali e alcuni espedienti per far riunire il gruppo a ogni costo, come vedremo più avanti, poco credibili. 
Uccidere Madison è stato un errore gravissimo (e lo dice una che non è mai stata una fan di Madison), ma, errore ancora più grave è stato affidare a Morgan il ruolo di leader. 
Quel ruolo spettava di diritto a Nick ed Alicia. Sappiamo tutti dell'ingloriosa fine di Nick. Alicia ha (aveva?) le potenzialità per prendere il posto della madre: è forte, senza scrupoli, ma al tempo stesso umana, è fragile e paziente, ma anche impulsiva e contraddittoria.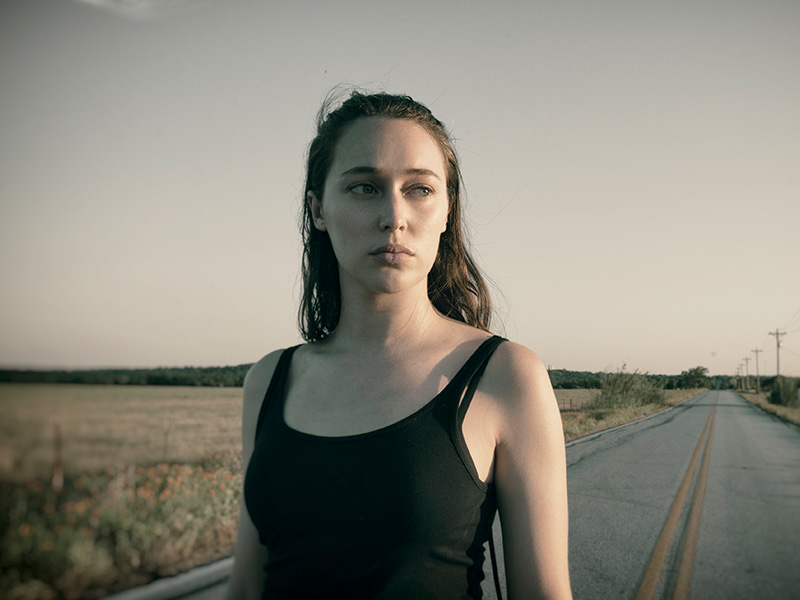 Il suo personaggio era perfetto per l'oneroso ruolo lasciato vacante da Madison. Morgan è un'ottima spalla, la voce pacifista nell'orecchio di Rick, ma nel ruolo di protagonista è decisamente un pesce fuor d'acqua. 
Fear the Walking Dead doveva essere la storia della famiglia Clarke, ma con la morte di Madison e Nick e avendo relegato Alicia a poco più che una comprimaria, questa quarta stagione è semplicemente inconcludente e caotica.
Jim il birraio, uno dei personaggi più insulsi e fastidiosi mai visti in Fear the Walking Dead, accusa Morgan in modo insensato di aver sbagliato a farli fuggire all'ospedale e non è chiaro perché covi tanto rancore nei suoi confronti.  Dopotutto, come aveva ammesso solo dieci minuti prima, Morgan gli ha salvato la vita.
Tutto sembra voler forzare Morgan ad assumere un ruolo che non gli appartiene assolutamente.
C'è un altro problema irrisolto, dato dai protagonisti di Fear the Walking Dead. Sia chiaro, tutti – chi più, chi meno – attori in gamba e credibili nei loro personaggi. Purtroppo, il gruppo di Morgan è un'accozzaglia di personaggi messi insieme a fatica: Luciana, dopo la morte di Nick, è un'ombra inutile, Jim, come detto prima, è solo irritante, Sarah e Wendell potevano essere interessanti, ma si trovano quasi costretti in un gruppo di persone che, tra di loro, non ha veri legami d'affetto.
Queste persone si conoscono da poco tempo, non sono "una famiglia".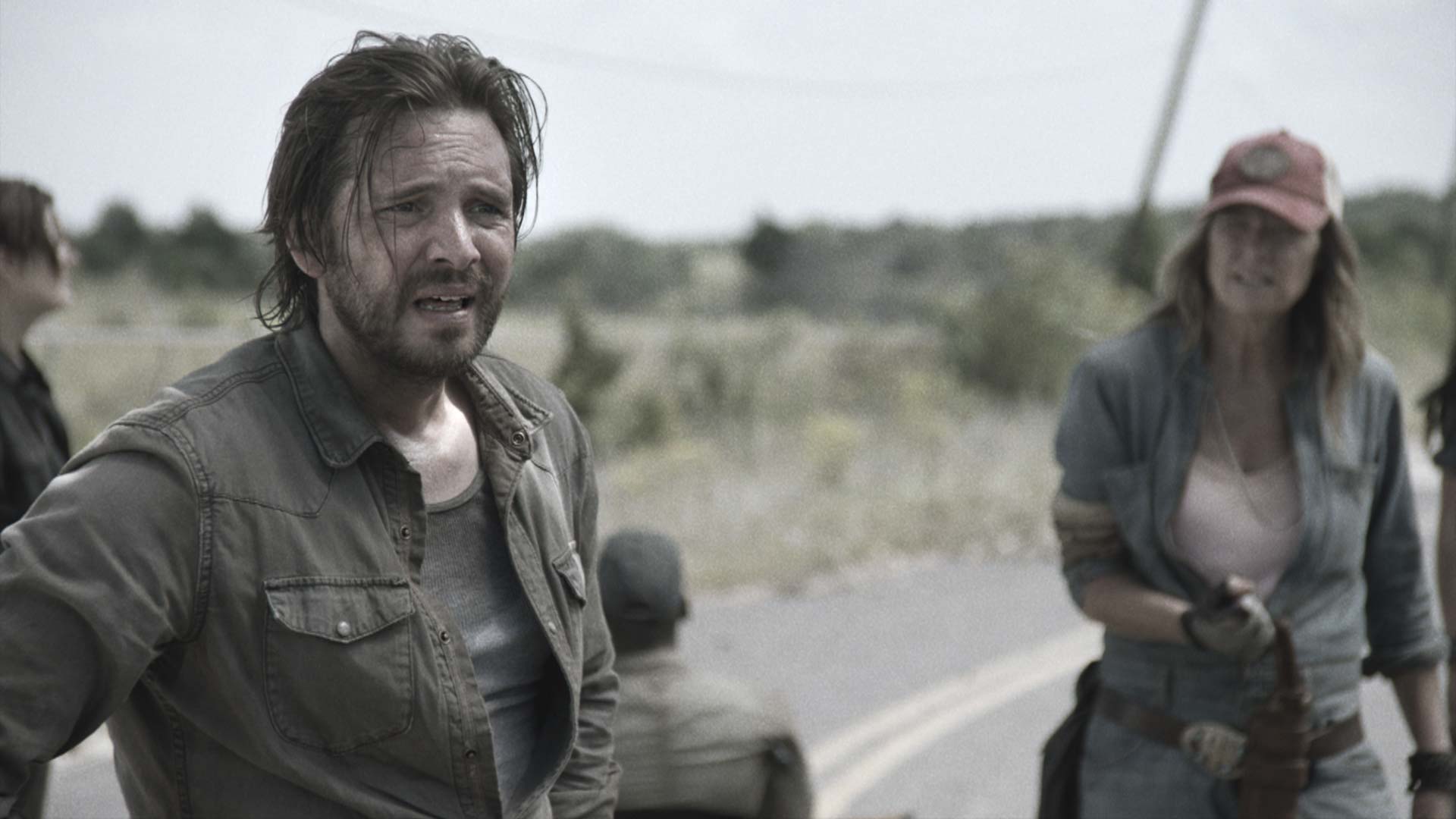 Jim è stato morso e tutti sono tristissimi, ma perché? Fino a poco prima si era dimostrato un incoerente egoista, senza contare che la sua unica preoccupazione per il morso è che non potrà più fare la sua amata birra.
Siamo davvero ai limiti del nonsense.
E mentre il gruppo rimane intrappolato in una situazione disperata, vagando per le vaste terre texane, Alicia e Charlie si imbattono in uno specchio d'acqua. Guarda caso: è proprio quello che divide Strand e John dalla terra ferma.
Pensa la combinazione.