Twelve ci ha detto addio, nell'episodio natalizio "Twice Upon a Time" si è infatti concluso un viaggio lungo tre anni in compagnia delle sopracciglia più "crossed" dell'Universo. Peter Capaldi ha appeso lo screwdriver al chiodo, passando il testimone a Jodie Whittaker che diventa così il primo Dottore donna della storia di Doctor Who.
E non si conclude solo il mandato di Capaldi ma anche quello di Steven Moffat come showrunner, dopo sei anni in primavera ci aspetta dunque un reset completo, come quello avvenuto nel 2010 quando proprio Moffat subentrò a Davies. Non sappiamo quali siano le intenzioni di Chris Chibnall, il nuovo showrunner, né che tipo di Dottore sarà Jodie e l'attesa di questa novità assoluta si mescola, irrimediabilmente, con amarezza e malinconia per la perdita di uno tra i migliori attori che abbiano mai interpretato Doctor Who.
Nell'articolo super nostalgico di oggi quindi ecco, a mio parere, i 10 migliori episodi dell'era Capaldi. Un'era ricca di emozioni e colpi di scena, di perdite traumatiche, di addii e di un Dottore che rimarrà nei nostri cuori per il suo essere classico e moderno, per i suoi occhiali da sole sonici e la chitarra elettrica e per essere sempre irresistibilmente scottish.
10) THE LIE OF THE LAND – 10X08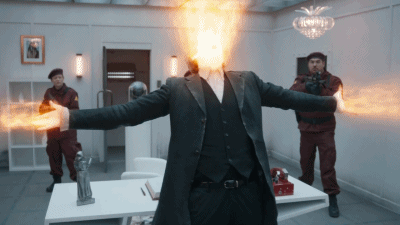 In questo episodio il cerchio si chiude, la trilogia iniziata con "Extremis" trova la sua conclusione in un mondo distopico controllato dai Monks attraverso l'arma della propaganda. Il Dottore sembra essere passato dalla parte del nemico mentre Bill tenta di conservare intatti i ricordi della vita prima dell'invasione.
Il sistema totalitario costruito dai Monks è, come tutti i sistemi di questo tipo, costruito sulle bugie e la manipolazione. Ma se i Monks sono solo dodici, perché nessuno si ribella? Già, perché? Perché è più facile abbassare la testa e fare come gli altri, accettare quello che ci viene messo davanti piuttosto che alzare gli occhi e rendersi conto della verità. La nostra Storia ci definisce ma gli eventi del passato sono gettati alle ortiche, nella realtà così come in una Serie sci-fi come Doctor Who.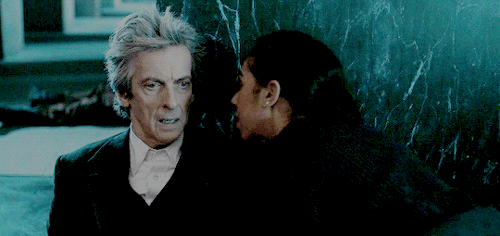 Nel momento in cui Twelve dice quelle poche parole a fine episodio, risiede tutta la verità di cinquant'anni di Doctor Who: vale la pena sopportare il resto dell'umanità incapace di migliorarsi, per quell'unica persona che mi ricorda sempre perché combatto e viaggio.