Buffy the Vampire Slayer ha fatto, senza dubbio, la storia delle serie tv.
Molti hanno tentato di eguagliare il genio creativo che aleggia attorno a ogni stagione, ma mai nessuno è riuscito nell'impresa.
Con un cast di tutto rispetto, Joss Whedon (il meraviglioso genio del male) ha creato episodi fantastici che mescolano, con maestria, tematiche horror ai problemi adolescenziali, ai dolori che ogni persona affronta durante la propria vita.
Episodi che hanno scritto la storia del piccolo schermo.
Un episodio su tutti, per innovazione, è senza dubbio l'episodio della sesta stagione di Buffy, dal titolo, tradotto in italiano, La vita è un musical.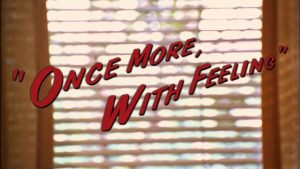 In Once More, with Feeling viene evocato per sbaglio, nella ridente Sunnydale, un antico demone infernale di nome Sweet che, grazie a un incantesimo, costringe tutti gli abitanti della città a ballare e cantare, senza alcun controllo, canzoni orecchiabili che raccontano tutto ciò che il personaggio nasconde nel proprio animo.
È così, infatti, che la Scooby Gang viene a conoscenza di aver sradicato Buffy dal Paradiso…  ma quella è un'altra storia. Torniamo a Once More, with Feeling.
Oggi sono qui perché conoscendo il nostro Joss è impossibile che non abbia attinto dalla realtà, come è solito fare in tutta la serie, per dare vita al musical della nostra cacciatrice preferita.
Infatti spulciando qua e là ho trovato una storia davvero interessante, o meglio un'epidemia chiamata la Piaga del ballo.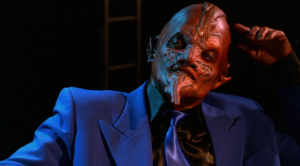 Siamo a Strasburgo e durante la calda estate del 1518 una donna, Frau Troffea, comincia a danzare forsennatamente nelle strade della città. Nulla di strano, tranne per il piccolo particolare che dopo una settimana la donna ha continuato a danzare, senza sosta. In quella strana settimana si unirono alla danza altre 100 persone, senza alcun apparente motivo. Le autorità, convinte che questa bizzarra febbre del ballo sarebbe cessata da sola, fecero allestire un palco di legno e chiamarono musicisti e ballerini esperti per impartire un ritmo e una coreografia ai novelli danzatori. Ovviamente, dopo alcuni giorni i più deboli di cuore cominciarono a morire a causa dello sforzo eccessivo, ma questo non fece, di certo, cessare l'Epidemia del ballo. Alla fine del mese di agosto il numero di questi strampalati ballerini arrivò a 400 e quando i caduti divennero troppi e la gente cominciò a disperdersi, le persone in fin di vita furono trasportate in un santuario di guarigione.
La strana forma di isteria collettiva terminò solo agli inizi del mese di settembre.
La causa di questa febbre del ballo, oltre a una probabile isteria di massa potrebbe, tuttavia, nascondere qualcosa di ancora più misterioso.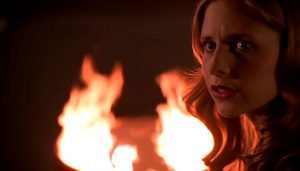 Le autorità dell'epoca si convinsero che la popolazione avesse ingerito segale cornuta una sostanza contenente una specie di muffa che cresce sugli steli, causando dei veri e propri spasmi e rendendo difficile l'afflusso di sangue nel corpo, provocando, quindi, movimenti scoordinati e strani.
Un'ipotesi, pensandoci, abbastanza improbabile perché sarebbe servita un'immensa quantità di questa strana muffa per riuscire a far danzare 400 persone per più di un mese.
Scavando a fondo in questa assurda vicenda appare chiaro che tale ballo collettivo non è certamente stato l'unico caso di danza compulsiva in tutta Europa: ben dieci casi sono avvenuti prima del 1518, uno in particolare è avvenuto nel 1374 in molte città dell'attuale Belgio, della Francia e del Lussemburgo. Un altro dato interessante è che i sopravvissuti hanno sempre dichiarato che in loro non esisteva alcuna volontà di danzare, anzi pregavano qualsiasi Dio perché questo strano ballo avesse fine.
Questi dati portano alla probabile conclusione che questa forma di isteria fosse cominciata grazie a Frau Troffea e alle condizioni in cui era costretta a vivere tutta la popolazione. Nel 1518 i poveri di Strasburgo sperimentarono la fame, la malattia e la disperazione, un cocktail micidiale che portò alla morte decine di persone.
Che il Signor Whedon si sia davvero ispirato a questa storia per dare vita al demone Sweet in Once More, with Feeling? Questo, per ora, è solo un'ipotesi ma, a mio modesto parere, sembra tutta fuorché una coincidenza!
Che sia piaciuto o meno, Once More, with Feeling rimane uno degli episodi di Buffy più impressi nella nostra memoria vampiresca.