Il capitolo più recente di American Horror Story si è concluso il 9 gennaio in Italia. Molti fan l'hanno giudicato qualitativamente inferiore rispetto agli altri sette ed effettivamente gli ascolti sono calati parecchio. La critica, però, ha espresso un parere contrario, giudicando Apocalypse un buon prodotto, conforme alle aspettative.
La particolarità di Apocalypse è la presenza di personaggi apparsi anche nelle altre stagioni. Si tratta infatti di un crossover tra Murder House e Coven, rispettivamente la prima e la terza stagione della serie ideata da Ryan Murphy. Nonostante il prodotto della FX sia di carattere antologico, è ben noto che i produttori l'abbiano concepito con una macro-tematica che lega tutte le stagioni. American Horror Story non vuole soltanto impressionare gli spettatori con grandi quantità di sangue, ma vuole anche farli riflettere. Le streghe e l'Anticristo presenti in Apocalypse potrebbero far credere che la fine del mondo sia l'unico sistema per far sì che l'umanità abbia un nuovo inizio.
Non si sa ancora molto sulla nona stagione di American Horror Story, anche se Ryan Murphy adora stuzzicare i fan con alcuni post sui social. Per ingannare l'attesa, vi proponiamo 10 serie tv affini che potrebbero incuriosirvi.
1) Dead of Summer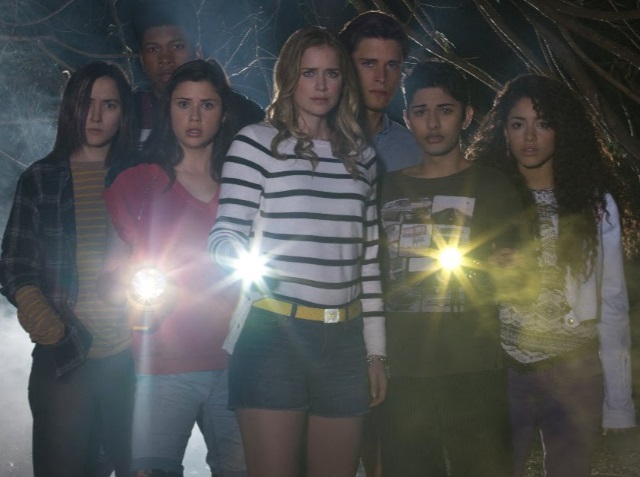 Cosa succede se i creatori di Lost e quelli di Once Upon a Time si uniscono per dar vita a una nuova serie tv? Dead of Summer è il risultato di questo curioso esperimento. Si tratta di una serie horror e fantasy ambientata verso la fine degli anni '80. Alcuni ragazzi, durante le vacanze estive, decidono di sfruttare la pausa scolastica per divertirsi in un campeggio. Camp Stillwater, però, diventa molto presto un luogo inospitale, pieno di creature mitologiche, strani omicidi ed eventi inspiegabili. Elizabeth Mitchell (Juliet Burke in Lost) ed Elizabeth Lail (Anna in Once Upon a Time) interpretano due dei personaggi principali.