Una delle suggestioni televisive più eclatanti del momento. Una delle cose più ambite da tutti i fan della Marvel e dei cinecomic in generale: la reunion tra gli Avengers e Agents of Shield.
Il protagonista del fortunato serial targato ABC era stato tra i protagonisti del colossale crossover che ha fatto definitivamente esplodere il Marvel Cinematic Universe. L'agente Coulson funse da martire affinché il team, che non stava propriamente funzionando, si unisse per respingere la minaccia di Loki. La sua morte scosse profondamente Captain America e Tony Stark i quali, toccati nel profondo, gettarono le basi per allestire la potentissima squadra.
Solo in un secondo momento si scoprirà che lo S.H.I.E.L.D. è riuscito a riportare in vita il suo impavido agente. Questa clamorosa rivelazione costituisce il principio da cui partono gli eventi del celebre spin-off. Agents of Shield rinforza e arricchisce l'MCU prendendosi pure il lusso di concedersi qualche cameo illustre come quelli di Nick Fury o Lady Sif. La prima stagione sembrava propiziatoria ad un incontro tra Coulson e gli Avengers ma questa ipotesi venne man mano accantonata a causa della volontà sempre crescente di tenere separate Tv e cinema.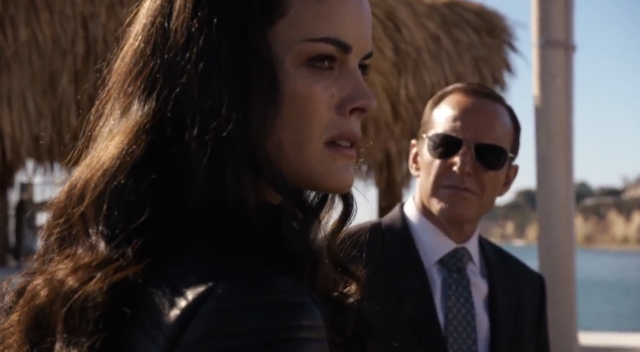 A parlare di una clamorosa reunion, e ad alimentare la speranza, di un nuovo incontro tra gli Avengers e l'agente Coulson è l'attore Clark Gregg.
Infatti, in seguito al rilascio dell'attesissimo trailer di Infinity War, il protagonista di AOS si è lasciato andare ad una serie di dichiarazioni:
"E' una domande che mi viene posta molto spesso. Trovo molto toccante che i fan continuino ad essere ossessionati sul momento in cui gli Avengers scopriranno che il mio personaggio non è morto. E' un qualcosa che trovo molto commovente, anche se i Vendicatori in questo momento della narrazione sono molto occupati"
E' ovvio che gli alti vertici della Marvel siano molto occupati a elaborare piani futuri per la sua super squadra ma la speranza di Gregg, e quella di tutti noi, è che l'idea di coadiuvare le due storie venga prima o poi realizzata. L'attore si sbilancia pure su un possibile coinvolgimento dei Defenders:
"Molte persone, come me, sentono che Agents of Shield sia parte di un progetto molto più grande e quindi vorrebbero vedere i prodotti collegarsi. Anche gli eroi di New York delle Serie Tv targate Netflix ne fanno parte. Io vorrei vedere tutte le storie confluire in una sola, ci credo fermamente. Non so quando e come, quando sarà il momento accadrà … chissà"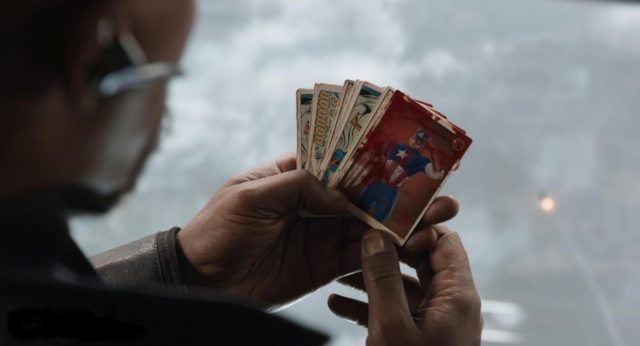 Queste dichiarazioni non fanno altro che generare una suggestione talmente colossale la cui realizzazione assumerebbe tratti epici.