***QUESTO ARTICOLO CONTIENE SPOILER DI Marvel's Agents of S.H.I.E.L.D.***
La quinta stagione Marvel's Agents of S.H.I.E.L.D. è iniziata. L'ammiraglia della serie Marvel dell'ABC ha già preso il sopravvento e si è reinventata nel corso della sua corsa, ma la premiere "Orientation, Parte 1 e 2" è andata dove nessuna serie Marvel è mai passata: il futuro! Esatto, la quinta stagione torna indietro nel tempo, in un futuro in cui la Terra è stata distrutta!
Dopo il finale di stagione gli agenti Phil Coulson (Clark Gregg), Daisy Johnson (Chloe Bennet), Melinda May (Ming-Na Wen), Jemma Simmons (Elizabeth Henstridge), Yo-Yo Rodriguez (Natalia Cordova-Buckley) e Mac MacKensie (Henry Simmons) si ritrovano trasportati da un Monolito Kree in una stazione spaziale circondata da una cintura di asteroidi: dove gli asteroidi sono i resti del pianeta Terra. Infestata da scarafaggi vrellnexiani e governata dal Kree, la stazione spaziale, chiamata Lighthouse, ospita i resti della razza umana.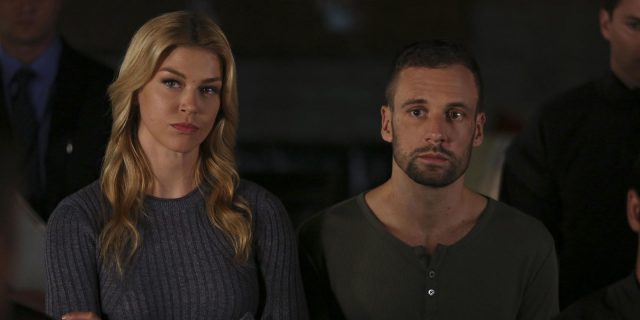 Gli agenti hanno imparato dai nuovi alleati ,Tess (Eve Harlow) e Deke (Jeff Ward), che gli umani che vivono nella Lighthouse non sanno esattamente cosa sia successo alla Terra e come sia stata distrutta. Il Kree è arrivato dopo e ha preso il sopravvento; hanno cancellato tutti i record, i libri e i media, mantenendo gli umani nell'oscurità della propria storia in modo da rimanere sottomessi e dipendenti dal dominio di Kree. Tuttavia, c'è una fazione di "Veri Credenti" che sostenevano la convinzione che lo S.H.I.E.L.D. può salvare l'umanità.
Ma non tutte le tecnologie della Terra verranno distrutte. Ad esempio, il Framework – la tecnologia della realtà virtuale usata da AIDA (Mallory Jansen) e HYDRA nella quarta stagione. L'impostazione della quinta stagione nel lontano futuro pone delle domande sul futuro S.H.I.E.L.D.: i nostri agenti potranno mai tornare al passato e salvare il mondo?
Marvel's Agents of S.H.I.E.L.D. va in  onda ogni venerdì sulla ABC.