Da un paio di settimane Agents of S.H.I.E.L.D. è tornato, con una sesta stagione che decisamente sta facendo presa sul pubblico. I primi episodi sono qualcosa di esplosivo.
È piuttosto probabile, alla luce di ciò, che il gradimento nei confronti della serie tv continuerà a salire sempre di più, anche in vista del suo rinnovo, già ottenuto, per la settima stagione. In queste prime puntate, inoltre, abbiamo avuto una bella sorpresa.
Agents of S.H.I.E.L.D. ha infatti deciso di omaggiare Hulk, eroe del Marvel Cinematic Universe che ad oggi conta un solo film a lui dedicato all'interno della timeline. E l'omaggio è sottile ma di classe, per i fan più attenti.
Andiamo con ordine. Dopo un anno di attesa noi fan ci aspettavamo di vedere un certo tipo di cambiamenti, specialmente dopo Avengers: Infinity War e Avengers: Endgame. Ma dall'inizio di questa nuova stagione abbiamo capito non solo che tutto è collegato, ma che è importante stare attenti ai dettagli.
Dai primi episodi ci troviamo di fronte a uno S.H.I.E.L.D. diviso: una parte è rimasta a difendere la Terra, mentre il resto è partito nello spazio alla ricerca di Fitz. Dunque, quando si tratta di affrontare nuove minacce Mac, nuovo capo dello S.H.I.E.L.D. che ha preso il posto di Coulson, deve chiedere aiuto altrove.
Qui viene il bello. Vediamo introdotto nella serie tv un personaggio interpretato da Barry Shabaka Henley, il dottor Marcus Benson, che scopriamo essere docente alla Culver University. Lo so, avete già capito: questo era il luogo di lavoro di Bruce Banner e della sua fidanzata nel film Marvel L'incredibile Hulk.
A voler essere proprio pignoli, è anche il luogo di scontro tra Hulk e l'esercito di Thaddeus Ross. Ma non è tutto! Non è la prima volta, infatti, che la Culver University viene nominata in questo universo.
È infatti il luogo in cui l'agente May ha conosciuto suo marito Andrew Garner, e contemporaneamente luogo di lavoro del fisico teorico Erik Selvig, parte integrante dell'universo di Thor insieme a Jane Foster e Darcy Lewis.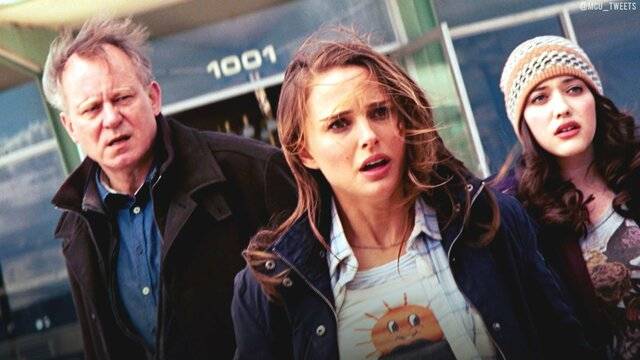 Ultimo riferimento a quest'università, ma di certo non meno importante degli altri, lo abbiamo in Marvel's Runaways, come luogo di studio dei coniugi Stein prima di sposarsi.
In ogni caso, siamo certi che con una partenza del genere la nuova stagione di Agents of S.H.I.E.L.D. sarà piena di sorprese!