Belli pimpanti per la notizia – finalmente! – del rinnovo di Agents of S.H.I.E.L.D. per una sesta stagione, vediamo cosa ci ha proposto il penultimo episodio.
Mentre Thanos e soci sembrano essere ormai giunti sulla terra, i nostri eroi sono impegnati a fronteggiare un Talbot ormai folle, che ha assunto l'identità di Graviton. Mentre parte della squadra – Coulson, May e Daisy – si trova prigioniera della Confederazione, il resto del team è sulla terra ad affrontare le conseguenze del repentino cambiamento dell'ormai ex alleato.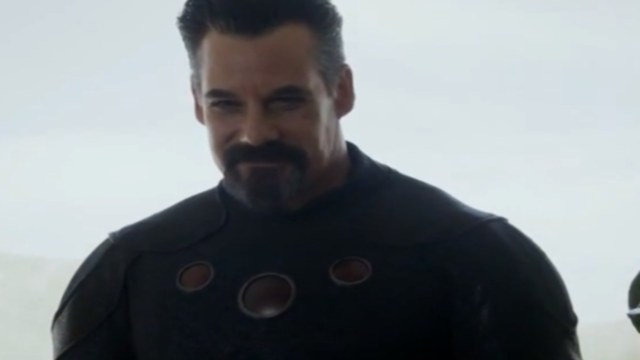 Proprio il fu generale continua a essere importantissimo per lo sviluppo della vicenda. Sempre più convinto di aver bisogno di maggiori quantità di gravitonio, ritorna sulla Terra per cercarlo.
A segnare questo percorso è la convinzione di compiere qualcosa di eroico adottando, però, metodi simili a quelli dei "nemici". Bellissimo, e triste, è il confronto con il figlio – vero motivo per il quale Talbot ha deciso di entrare nella macchina. Il dialogo vede l'uomo cercare di convincere il bambino di essersi trasformato in un supereroe. Se inizialmente il piccolo si dimostra entusiasta della cosa, la perdita di controllo del padre lo spaventa, lasciandolo in lacrime. A chiudere il tutto è il sonoro "non sei un eroe!" che l'uomo si sente gridare dal piccolo – un modo intenso di mostrare la contraddizione vivente che è diventato.
Dopo settimane in chiaroscuro, abbiamo finalmente il riscatto di due dei protagonisti più "adombrati" di Agents of S.H.I.E.L.D. – Mack e Deke. Il primo si fa nuovamente rappresentante del vero messaggio dello S.H.I.E.L.D. ossia quello di essere portatori di speranza, e non di morte. Le sue parole a Fitz in 5×20 sono un vero punto di svolta. Grazie a lui lo scienziato realizza che ci può essere un altro modo per cambiare il loop e romperlo: abbandonare il fatalismo ed abbracciare la speranza. Fondamentale è poi l'intervento del buon Deke per togliere le castagne dal fuoco all'intero team – spettacolare la coppia con May.
Una piccola nota merita anche l'incontro tra Daisy e il capostipite della famiglia Kasius. Ancora una volta la ragazza dimostra quanto sia cambiata, riuscendo a sfuggire, senza difficoltà, al tiranno azzurro. Vedremo quali conseguenze avrà questo piccolo screzio.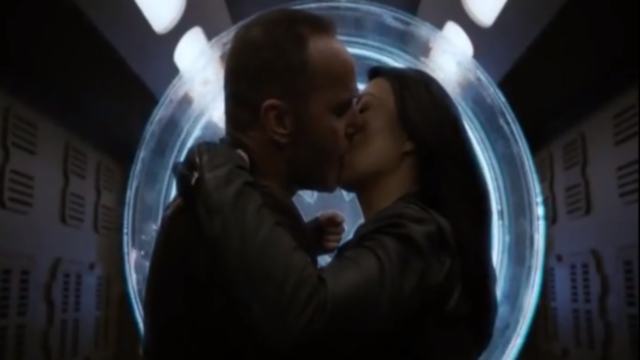 Un episodio che nonostante la tanta azione sceglie di non abbandonare il lato più sentimentale. Troviamo infatti le due coppie che più erano state ai ferri corti – May/Coulson e Mack/Yo-Yo – ritrovare sintonia nel momento più difficile. Non possiamo non menzionare il fatidico bacio tra Phil e Melinda (quella vera stavolta), epico nella sua realizzazione – riparati dallo scudo S.H.I.E.L.D. sotto una pioggia di colpi nemici.
Il finale è, poi, perfetto in quanto ci consegna due tasselli fondamentali che potrebbero portare alla distruzione della terra: la voglia di Talbot di assorbire più gravitonio e il dilemma sulla possibilità di curare Coulson.
Cosa sceglierà la squadra? Riusciranno a rompere il loop, oppure il pianeta è destinato alla distruzione? A queste domande avremo risposta tra pochi giorni… Preparatevi alla fine!
Un saluto agli amici di Agents of SHIELD ITALIA!