Agents of S.H.I.E.L.D. spegne le sue metaforiche cento candeline, e lo fa con un episodio emotivamente molto forte.
L'esplosione con la quale si era conclusa lal 5×11 non tarda a far sentire le sue conseguenze. Questa infatti porta i tre monoliti a disintegrarsi creando un varco  verso quella che viene presto definita "dimensione della paura".  I timori di chi vi entra a contatto si materializzano in modo piuttosto vivido. L'unico modo per fermarne l'espansione è chiudere il varco – a rischio della propria vita.
Ad offrirsi per il compito è il leader degli Agents of S.H.I.E.L.D. il quale si vede costretto a confessare al team il proprio segreto. Come già sapevamo Coulson sta morendo e la causa è il patto fatto con Ghost Rider nel finale della quarta stagione. Lo spirito della vendetta sembra infatti aver risucchiato l'essenza vitale che aveva fatto resuscitare Phil in passato.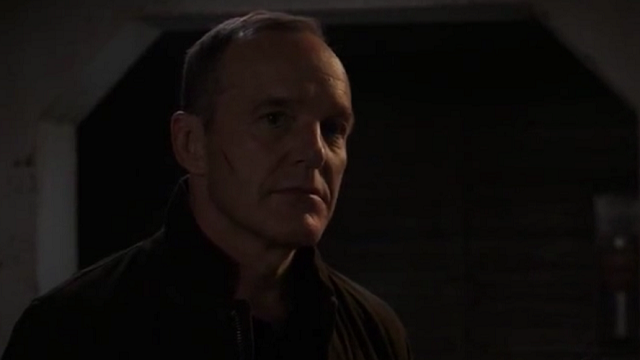 Il centesimo episodio della Serie va dunque a concentrarsi sul personaggio centrale di Agents of S.H.I.E.L.D. Senza Coulson, infatti, non esisterebbe alcuna squadra. Ed è proprio l'importanza del leader ad essere il vero fulcro di questa puntata.
Molto belli, nella prima parte, sono i due dialoghi che Coulson ha con le persone a lui più care. Quelle che potremmo quasi definire la figlia e la compagna. Daisy e May. Due confronti opposti, ma ugualmente simbolo di dolore e comprensione.
Il primo, quello con Daisy, è di grande potenza emotiva e mostra quanto il mentore sia stato, e sia, LA figura di riferimento per la ragazza. Una Daisy in lacrime, preda delle proprie emozioni, che arriva a sostenere come senza Coulson nulla abbia senso. Il legame fortissimo che unisce i due personaggi sin dal primo episodio raggiunge il proprio culmine in questo confronto a cuore aperto.
Meno appariscente, ma non per questo emotivamente irrilevante, è poi il confronto con May. La storia di Melinda e Phil è quella di un amore nascosto, messo costantemente in secondo piano rispetto al "bene comune". In questi pochi minuti di dialogo traspare il rimpianto per tutto ciò che avrebbe potuto essere e non è stato. La realizzazione che un futuro insieme è sempre più una mera utopia.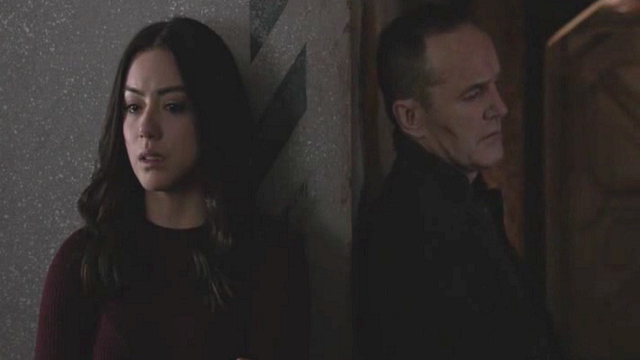 In quanto ed emozione però anche la seconda parte non scherza.
Sceso al livello più basso del Faro, Phil si ritrova a fronteggiare una delle sue paure più grandi – quella che la sua vita sia stata solo un'illusione. Ad incarnare questi timori è un volto familiare ai fan di Agents of S.H.I.E.L.D. ossia quel Mike Peterson (J August Richards) – Deathlock – che proprio nel primissimo episodio era stato il protagonista.
Il finto Michael sembra in grado di far vacillare anche le certezze più salde – tenta di convincere Coulson di essere in punto di morte e di aver creato nella propria testa un intero universo. A togliere le castagne dal fuoco al buon Phil giunge però il vero Deathlock – chiamato da un Deke in versione agente sotto copertura – che lo aiuta a chiudere definitivamente il portale. La dimensione della paura è poi il pretesto per un piccolo viale della memoria in quanto ci vengono mostrati anche Lash e Hive.
Quando però sembra che l'episodio abbia sparato tutte le sue cartucce, Agents of S.H.I.E.L.D. ci regala un finale improvviso ed agognato da tutti. Il matrimonio di Fitz e Simmons. Una cerimonia intima, con i compagni di squadra a fare da testimoni. Un'unione che ha attraversato galassie intere e che finalmente trova il suo giusto coronamento. A rendere il tutto ancora più incredibile è infine la shockante rivelazione sulle origini di Deke.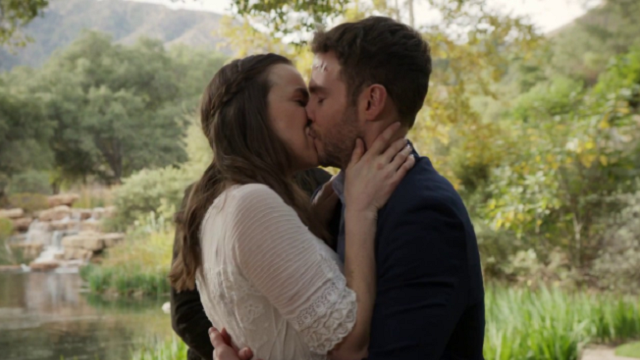 L'episodio numero 100 di Agents of S.H.I.E.L.D. a conti fatti, ci regala tutto quello che avremmo voluto. Richiama il proprio passato – centrale in questo è Coulson – porta a compimento un arco fondamentale – con il matrimonio di Leo e Jemma – e pone delle ottime premesse per il futuro – la scoperta finale di Deke. Una puntata che decide di concentrarsi sui rapporti umani, riflettendo sull'essenza più profonda del fare parte dello S.H.I.E.L.D. – essere dei portatori di speranza.
Pertanto buon compleanno a tutti noi, partiti come hacker in un pulmino scassato e diventati, in questi cinque anni, un po' eroi un po' agenti segreti.
Un saluto agli amici di Agents of SHIELD ITALIA!