# #
"Pronto, John?" . È questa la frase che, nel corso delle stagioni di Young Sheldon, diventa sempre più frequente. John Sturgis è uno dei personaggi più sottovalutati dell'ultima comedy di Chuck Lorre e oggi siamo qui per dirvi la nostra su di lui.
# #
Dall'alto del suo metro e cinquantasette, il personaggio di John Sturgis, o meglio, del Dottor Sturgis, ci viene presentato nel corso della prima stagione come professore universitario di Sheldon. Interpretato da un Wallace Shawn che non lesina in quanto a carisma e mimica facciale, l'anziano docente è pian piano entrato nelle vite della famiglia Cooper-Tucker e in quella degli spettatori.
Il Dottor Sturgis appare per la prima volta nel diciannovesimo episodio della prima stagione, mostrando fin da subito un dualismo nella sua persona: tanto è competente e abile nella materia in cui insegna, tanto è insicuro e fuori luogo nel rapporti interpersonali.
# #
Vi ricorda qualcuno? Esattamente: proprio Sheldon Cooper.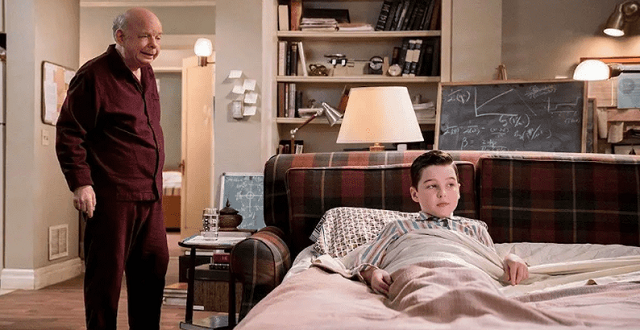 In questo spin-off dell'infanzia del protagonista di The Big Bang Theory, vediamo sin da subito un parallelismo del personaggio di Sturgis con Sheldon quando crescerà. Che sia un caso? Assolutamente no.
Partito come suo professore, Sturgis ha iniziato a legare con il nostro piccolo genio una volta che lui e Connie hanno cominciato iniziato a frequentarsi. La relazione tra i due è andata avanti per tutto il corso della seconda stagione di Young Sheldon. Il professore, che pian piano ci è stato presentato col nome di John, ha contribuito molto alla crescita del piccolo Cooper.
Un uomo che per tutta la sua vita non ha mai avuto una relazione, un'amicizia, una famiglia. Da sempre rifiutato ed emarginato dalla società perché troppo diverso perfino per chi lavora nel suo stesso ambito. Sturgis è arrivato infelice, ma inconsapevole di esserlo, nella sua terza età. Potremmo dire con sicurezza: John Sturgis è ciò che Sheldon Cooper sarebbe potuto essere se non avesse trovato la sua compagnia in The Big Bang Theory.
Ma probabilmente sbaglieremmo perché, nonostante tutto, neanche Sturgis è rimasto in quel modo, riuscendo a integrarsi, a modo suo, nella società.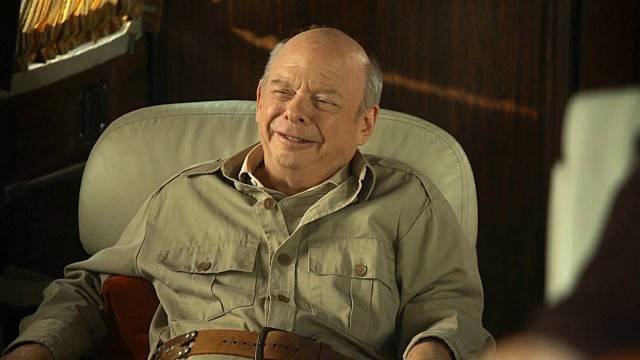 La relazione con Connie è stata fondamentale nella sua vita proprio a livello delle cose più basilari. La donna non era solo la sua fidanzata, ma molto di più: in lei John aveva trovato qualcuno con cui scherzare, con cui mangiare, con cui sentirsi al telefono, farsi regali e perfino avere rapporti amorosi. E tutto ciò è bellissimo, perché anche a un'età come la sua, Sturgis dimostra che non è mai troppo tardi per trovare qualcuno. Non è mai troppo tardi per non sentirsi più solo. Non è mai troppo tardi per nulla!
Ma gli insegnamenti di vita che passano attraverso la storia del dottore non si fermano qui. Perché se la seconda stagione di Young Sheldon è stata un lungo viaggio di scoperta, il finale è una fermata brusca che non avremmo mai voluto affrontare. Durante l'ultimo episodio della seconda stagione, a causa dello stress per il lavoro e la relazione con la donna, l'uomo ha un crollo mentale veramente inaspettato (che abbiamo trattato, tra altri momenti commoventi della serie, proprio qui). È sempre stato presentato come qualcuno di svampito o sulle nuvole, ma quando Connie lo trova sul tetto del suo appartamento a farfugliare su atomi che si muovono intorno a sé e che vede a occhio nudo, la sirena d'allarme è scattata per tutti.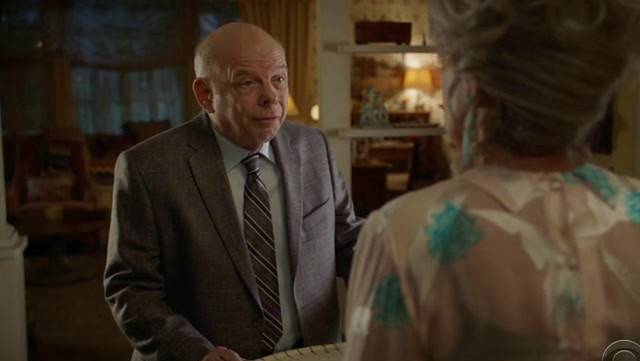 E dopo averlo visto ricoverare in un ospedale psichiatrico, molti fan avevano accettato quella come chiusura del suo arco narrativo, pronti ad avere sempre meno notizie riguardo al dottore (che sembrava proprio una situazione ideale alla risoluzione di un potenziale buco di trama, come abbiamo analizzato anche qui). E invece Young Sheldon ci stupisce di nuovo, reintegrando l'uomo nella serie e dandogli uno sviluppo completamente nuovo e ancora più maturo. La sua scelta di lasciare Connie, per quanto sembri buttata a caso data la sua poca esperienza in questo ambito, è un gesto di infinito amore verso la donna.
Per paura di una ricaduta mentale, non vuole che lei soffra rimanendo al suo fianco. E qui vediamo il frutto della sua relazione e di ciò che ha imparato durante essa. Amore non è volere l'altro, ma volere il meglio per l'altro. Un concetto forse basilare, ma che John Sturgis non aveva mai conosciuto.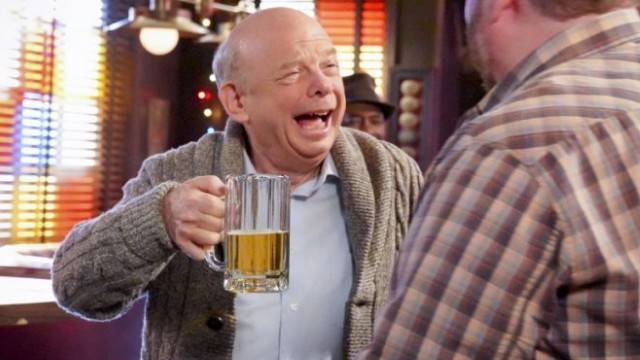 Ma Young Sheldon non è solo discorsi profondi e seri, anche se ne è pieno. È una serie che si basa fortemente sulla comedy e il post relazione di John durante questa terza stagione è esilarante. L'uomo, ormai maturo anche nei rapporti personali, inizia a provare a vivere situazioni e sentimenti a lui nuovi. Siano questi il piacere di una birra con George Cooper, il sentirsi apprezzato dalla gente all'interno di un pub in cui la sua pelata è un portafortuna, o addirittura la gelosia verso Connie.
Perché ciò che John non sapeva e nessuno gli aveva spiegato, è che se lasci una fidanzata di cui sei ancora innamorato e lei inizia una nuova relazione, non sarà esattamente una situazione piacevole. E la bravura di Wallace Shawn nell'interpretare un ex-fidanzato geloso in un modo così dolce e simpatico sta facendo sperare gli spettatori in una possibile nuova relazione tra l'uomo e Connie. Alla fine non se ne ha alcuna certezza, anzi, dal fatto che non venga citato in The Big Bang Theory è probabile vada via via a sparire. Ma come abbiamo detto prima, se c'è qualcosa che John Sturgis ci ha insegnato è che non si è mai troppo vecchi per niente: nemmeno per far cambiare idea a Chuck Lorre e rimanere un'icona di questo universo narrativo.
Perché quando Young Sheldon chiama, John Sturgis risponde. E risponde presente!