All'annuncio di Young Sheldon non ci saremmo mai aspettati un prodotto come quello che stiamo vivendo. Lo spin-off di Chuck Lorre sulla ben più nota The Big Bang Theory aveva nei piani di mostrarci l'infanzia del giovane Sheldon Cooper.
Ci saremmo aspettati un prodotto molto simile all'originale, ambientato decenni prima e con un nucleo familiare di poco spessore intorno a Sheldon. In fondo avevamo già conosciuto brevemente i suoi fratelli, l'uomo aveva parlato un paio di volte del padre e i personaggi che pensavamo ci avrebbero stupito di più sarebbero stati la madre e la nonna. Le due in The Big Bang Theory avevano avuto una caratterizzazione molto singolare, ma che lasciava presagire uno sviluppo molto interessante in una nuova serie.
Avevamo ragione.
Se non fosse che anche gli altri membri della serie sono personaggi interessantissimi. Il padre è completamente diverso da come ce lo aveva presentato Sheldon, e il fratello maggiore non è affatto piatto. Ma il rimpianto più grande che abbiamo riguardando The Big Bang Theory è Missy Cooper.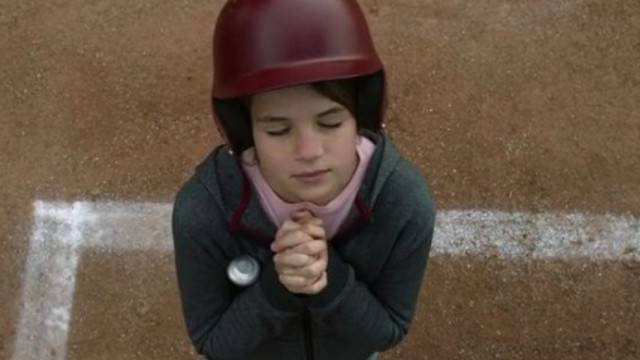 La sorella gemella di Sheldon è un personaggio sviluppato in modo fantastico nel nuovo prodotto di Chuck Lorre. Ha un carattere molto forte che dimostra nelle interazioni con Sheldon. È una delle poche persone che non usa mezzi termini con lui e ha una verve comica fantastica.
Sarebbe stato bellissimo vedere Missy come personaggio ricorrente nella serie madre: stiamo notando quanto i due gemelli fossero legati in infanzia con un rapporto che varia dalle discussioni ai momenti di supporto.
Che poi la possibilità l'avremmo anche avuta: Missy venne presentata già nella prima stagione di The Big Bang Theory.
Eppure gli sceneggiatori decisero di dimenticarsi di lei ed escluderla completamente dagli episodi successivi.
Sheldon ci ha messo anni a comprendere il punto di vista del mondo da parte del suo gruppo di amici, e Missy avrebbe potuto essere al suo fianco. Abbiamo visto decine e decine di dialoghi dei gemelli nei rispettivi letti sulla tristezza e la paura, sulla mancanza e la famiglia. Interazioni che Sheldon pare aver dimenticato una volta adulto. Ed è un gran peccato.
L'ultima volta che l'avevamo vista apparire in The Big Bang Theory era poco prima del matrimonio del gemello con Amy. La donna era separata dal marito, aveva un figlio ed era incinta.
Con la voce narrante di Sheldon durante lo spin-off abbiamo scoperto cose molto interessanti su Missy. La gemella Cooper nel presente ha quattro figli ed è sposata.
Non sappiamo se si sia rimessa insieme al marito, ma ricordiamo bene che nella serie Missy sembrasse piuttosto interessata a Raj. E chi lo sa, dato che l'uomo era l'unico rimasto senza una compagna al finale di serie, magari scopriremo che gli astri si sono allineati e i due sono finiti insieme.
È una bella teoria, ed è una delle tante che Young Sheldon ha fatto sviluppare ai fan. E più queste si sviluppano, più ci rendiamo conto del potenziale che alcuni personaggi avrebbero potuto avere nella serie.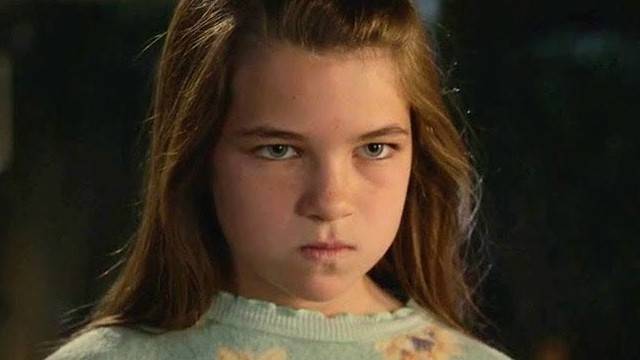 The Big Bang Theory ha subito un calo nelle stagioni centrali.
Un calo che sarebbe potuto essere compensato da personaggi come Missy o Georgie. Luci nel passato nebbioso di Sheldon che mai era stato veramente esplorato a fondo durante le dodici stagioni.
Quelle stagioni che vengono sempre criticate da tanti fan per la ridondanza di argomenti e la scarsa inventiva in più di un momento sarebbero potute essere dedicate a un confronto diretto di Sheldon col suo passato.
Come quando scelse di prendere il treno per andare via e prendere del tempo per sé: la storia viene risolta in breve con lui che viene recuperato dagli amici e riportato a casa.
Ma perché sprecare un'occasione del genere?
Sarebbe stato bello vedere Sheldon cercare conforto nei suoi familiari, andare a trovarli e spiegar loro la situazione. Magari non ottenendo neanche un supporto completo da tutti, ma sarebbe stato un confronto che lo avrebbe messo davanti a punti di vista esterni alla vicenda.
L'idea di farci rivedere la famiglia solo per il suo matrimonio è molto triste, e speriamo che Young Sheldon fornisca una spiegazione ben dettagliata di come i rapporti si sono deteriorati. Anche se comunque la cosa non soddisferebbe appieno i fan.
Questo nuovo prodotto di Chuck Lorre odora di nuovo ma anche di rammarico. Rammarico di aver snobbato per così tanto tempo figure con questo potenziale (e che ci hanno regalato momenti veramente commoventi). E sinceramente ora i fan della serie sperano di vedere uno sviluppo profondo nei membri della famiglia, qualcosa che li soddisfi.
Ci piacerebbe vedere ancora di più della vita di Missy, forse troppo accantonata a spalla comica in questa quarta stagione. La sua puntata sul Baseball col padre era stata un picco veramente alto della serie, esattamente come la tristezza che aveva provato al trasferimento del gemello.
Missy Cooper è un personaggio da non rovinare, una pietra che si sta sgrezzando ma il cui lavoro non deve essere lasciato a metà. È un personaggio realistico, veramente credibile e ben caratterizzato. Ha momenti in cui sembra quasi più matura anche del gemello, e altri in cui ovviamente è ancora una bambina. La bravissima Raegan Revord con la sua interpretazione ha stregato gli spettatori.
Preghiamo perché Young Sheldon approfondisca la sua vita liceale, le sue difficoltà, la sua crescita. Non pretendiamo le diano lo stesso spazio di Sheldon, ma ci piacerebbe tornasse il personaggio attivo e interessante che abbiamo visto più volte. Vogliamo vedere come si evolverà il suo rapporto col padre, con Sheldon, e perché tra i gemelli si sia creata questa distanza emotiva nel corso degli anni. Magari con spiegazioni del nostro Sheldon narratore su come la sorella ha vissuto la distanza fra i due, su come si sono riavvicinati e in che rapporti sono ora.
The Big Bang Theory ci ha regalato la vita dal punto di vista di un solo membro della famiglia Cooper.
Ma ora Young Sheldon ci sta ricordando che le teste pensanti sono sei e non una sola. Per cui basta ruoli da spalla comica con una o due linee di dialogo per Missy, o quantomeno non dateci solo quello come sua caratterizzazione. Perché dopo quasi quattro stagioni dello spin-off l'ultima cosa che vogliamo è perdere i rapporti con Missy Cooper, come ha fatto Sheldon.