L'articolo contiene spoiler delle puntate e dei trailer di Young Sheldon
Per tre stagioni lo spin-off di The Big Bang Theory ci ha accompagnato settimanalmente con una comedy veramente interessante e dei personaggi mai così vivi all'interno di questo universo narrativo. L'idea di mostrarci l'infanzia di Sheldon Cooper e i suoi particolari rapporti con la famiglia sembrava quanto mai bislacca, ma si è rivelata un ottimo spunto su cui costruire una storia che ancora oggi riesce a coinvolgerci. Attraverso i cambiamenti di Sheldon nella serie abbiamo trovato motivazioni a scene o eventi accaduti nella serie madre, e al contempo abbiamo visto a schermo i racconti dello Sheldon adulto, questa volta in carne e ossa, dal suo rapporto con la nonnina al suo arrivo al college in età prematura.
È stata una serie di scambi e continue citazioni tra le due serie anche se sempre meno preciso e attento ai dettagli. Per alcuni di essi ormai abbiamo perso le speranze di vedere spiegazioni anche perché l'attenzione nostra e dei produttori è più quella di creare una comedy divertente piuttosto che uno spin-off perfetto. Eppure vi è una vicenda rimasta in sospeso su un personaggio, quell'elefante nella stanza pronto a distruggere ogni mobile e l'equilibrio emotivo di Sheldon Cooper. Per troppo tempo i dubbi aleggiavano, ma col finale della terza stagione e i primi trailer della quarta ora abbiamo delle certezze.
Stiamo per assistere al tradimento di George Cooper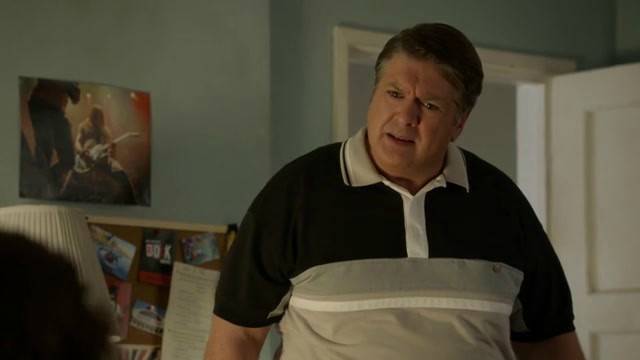 Probabilmente l'arco narrativo più atteso da chiunque abbia iniziato questo prodotto. Se per Missy, Georgie, Mary e la nonnina avevamo già conosciuto i personaggi e le loro dinamiche adulte con Sheldon, George era un discorso a parte. Un fantasma sulla vita del figlio dal giorno della sua morte, che ne ha infestato sicurezza e capacità di fidarsi del prossimo, oltre ad aver creato un tormentone sotto sotto non così leggero come sembra.
Le famose tre bussate che Sheldon fa quando è davanti a una porta sono diventate di uso comune tra i fan delle serie tv.
*Knock knock knock* "Penny?"
*Knock knock knock* "Penny?"
*Knock knock knock* "Penny?"
È impossibile non abbiate letto questa parte immaginandovi il rumore delle nocche sulla porta e la voce del nostro personaggio, ma dietro le moltissime risate che ci ha regalato, vi è una motivazione che aumenta di tristezza dopo ogni puntata di Young Sheldon.
Questa fissazione dell'uomo è nata dal giorno in cui è entrato in una stanza senza sincerarsi di bussare e ha trovato il padre a letto con un'altra donna, rimanendo traumatizzato a vita. Una scena che quando fu raccontata la prima volta ci sembrava ilare, ma ora che conosciamo il rapporto tra padre e figlio non possiamo neanche immaginare di rivivere quel momento.
Un vero colpo basso da parte di Young Sheldon
Dopo stagioni intere ad osservare un rapporto su cui non avevamo speranze, crescere e maturare in modo inaspettato, ci troveremo la porta sbattuta in faccia. O, per meglio dire, spalancata da Sheldon. In queste tre stagioni George non è stato il padre perfetto, ma si è dimostrato amorevole e sensibile nei confronti dei suoi figli. Ha regalato momenti divertenti, ma anche tante perle di saggezza per aiutarli a crescere, dimostrando tutto l'affetto e il senso di protezione che prova verso di loro.
Quello che è andato a deteriorarsi è il matrimonio con Mary e, da come si sta evolvendo la storia, pare proprio che il tradimento avverrà con la vicina Brenda. Un personaggio fino ad ora in bilico tra simpatie ed antipatie, preso a cuore dai fan dopo che è stata abbandonata dal marito, ma probabile causa di una delle scene più dolorose mai vissute in questo universo narrativo. Perché il tradimento di George con Brenda non è una possibilità, non è un dubbio, è una certezza quanto mai ovvia e il poter solo aspettare e assistervi è un patimento unico.
Sheldon non se lo merita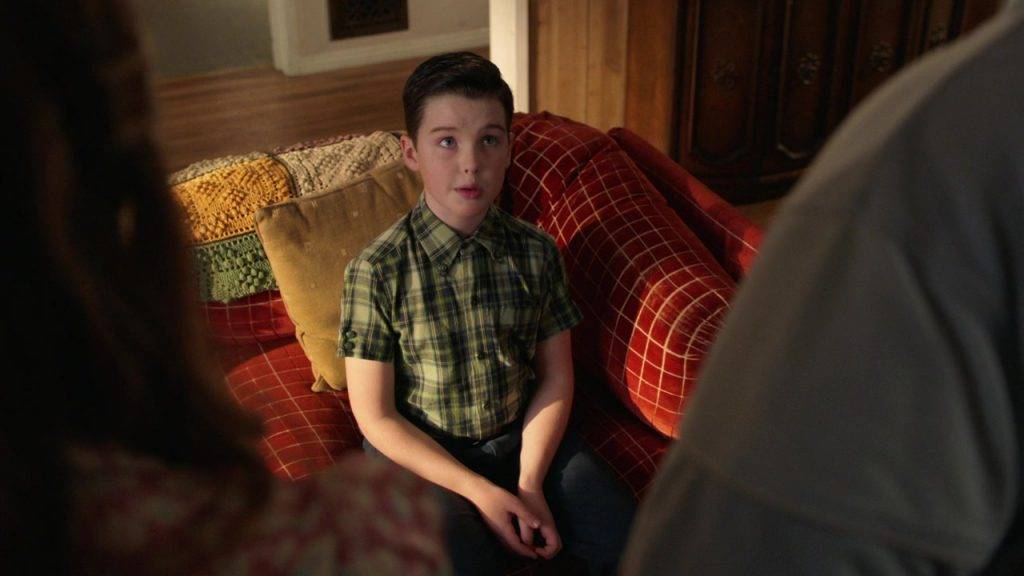 E non ce lo meritiamo neanche noi spettatori. Il ragazzino ha imparato nel corso degli anni a fidarsi del padre quasi più di chiunque altro. Se paragoniamo i sentimenti che prova verso di lui in infanzia e quelli in The Big Bang Theory, il contraccolpo emotivo su di lui sarà di proporzioni madornali. Nulla vieta di pensare, anzi, che sia proprio la cascata a far traboccare il vaso delle sue insicurezze e timori, spingendolo a chiudersi per sempre lontano dalla sua famiglia e da tutti. Rifiutando forse anche un qualsiasi aiuto dal mentore John Sturgis con il quale prima o poi dovrà tagliare i rapporti in Young Sheldon.
Alla fine Cooper è un ragazzino. Avrà la mente scolastica di un collegiale se non più avanzata, ma emotivamente e sotto tanti aspetti è ancora piccolo. Ha bisogno di un appoggio sulla figura paterna che perderà per sempre e che gli lascerà un vuoto enorme nel cuore fino all'età adulta. Una mancanza di fiducia e sentimenti che compenserà con contratti da stilare per ogni evenienza, proprio per non essere più tradito da nessuno. Per non avere più il cuore spezzato, evitando qualsiasi tipo di relazioni e amicizie per molti anni. Da un giovane ragazzino che pian piano stava imparando ad aprirsi al mondo ad una pianta che, toccata troppo presto con violenza, andrà a chiudersi su sé stessa per non subire altro dolore.
D'ora in poi Young Sheldon non sarà più la stessa
La serie si avvicinerà sempre di più al fattaccio, mostrandoci non solo l'evento in sé ma anche il percorso verso di esso. Da lì in avanti possiamo supporre un cambio di stile totale del prodotto, con molto meno spazio agli scherzi ed alle interazioni del giovane Cooper col mondo. Se non addirittura un addio al nido familiare pur di scappare dalla vicenda. Pian piano vedremo sempre di meno i suoi fratelli, la madre, la nonna e John. Forse sarà proprio George a tentare di riavvicinarsi a lui, ma non crediamo avrà successo, anzi. Probabilmente peggiorerà ancora le cose creando un muro tra figlio e padre.
Ma anche per noi il prodotto cambierà drasticamente. Ora che siamo consapevoli di dove arriveremo, ogni scena di Sheldon e George sarà ancor più dolorosa, consapevoli di come quella felicità andrà presto a svanire. Come nello stesso modo osserveremo ogni dolce scena tra George e Brenda come l'ennesimo passo verso l'oblio del finale. E questa parola potrebbe calzare a pennello.
Siamo forse giunti al finale?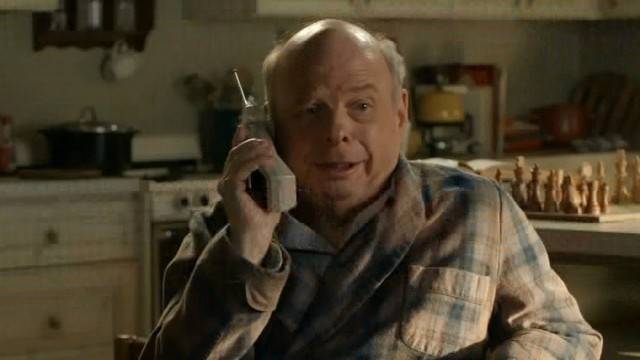 Young Sheldon è arrivata alla sua quinta stagione ed è stata recentemente rinnovata per altre due. I creatori della serie hanno inoltre aggiunto che intorno al settimo episodio vivremo un piccolo timeskip. In funzione di quello che abbiamo detto in questo articolo, è forse il modo migliore per dare il via alla lunga conclusione del prodotto? Nato come spin-off di The Big Bang Theory per mostrarci la vita spensierata di Sheldon Cooper da giovane, la conclusione di Young Sheldon potrebbe essere rappresentata proprio da questo brusco impatto con la realtà e con la vita da adulti: un momento che probabilmente verrà introdotto nella prossima stagione e sviluppato nelle successive due per portare il prodotto alla sua naturale conclusione.
Di innocente nel ragazzino che conosciamo rimarrà ben poco, di spensieratezza anche meno. E dopo tutti questi anni, sarebbe un'idea molto d'impatto concludersi con un finale così drammatico e triste, seppur consapevoli di cosa il futuro riserverà al protagonista. Magari con un salto temporale nell'ultima puntata, mostrandocelo per la prima volta di fronte all'appartamento in cui andrà a vivere e dove cambierà la sua vita per sempre. Con non una, non due, ma tre bussate per chiedere se può entrare.