In questa puntata Young Sheldon ha incontrato The Big Bang Theory (scopri qui i personaggi più assurdi della serie) in una scena che ha fatto battere il cuore ai fan della sitcom di Chuck Lorre. Ma in realtà Pasadena ci ha regalato anche delle storyline davvero interessanti che ci hanno fatto capire qualcosa di più sulla divertente famiglia Cooper.
I fan di The Big Bang Theory avranno immediatamente riconosciuto nel titolo un chiaro riferimento alla futura occupazione di Sheldon Cooper!
Il piccolo ragazzino ha messo per la prima volta piede nella Caltech di Pasadena dove da grande avrebbe lavorato come fisico insieme a Leonard, Howard e Raj. Si è recato in California per assistere a una conferenza del suo idolo, il fisico Stephen Hawking. Ma per riuscire a convincere la sua famiglia ad appoggiare quella idea e ad accompagnarlo a Pasadena si è dovuto impegnare tanto. George aveva spiegato a suo figlio che non potevano permettersi quel viaggio e che doveva mettersi l'animo in pace. Ma il bambino con il suo carattere ostinato non si è fermato davanti a un "no": ha cercato con qualsiasi mezzo un modo per risparmiare e poter comprare i biglietti aerei.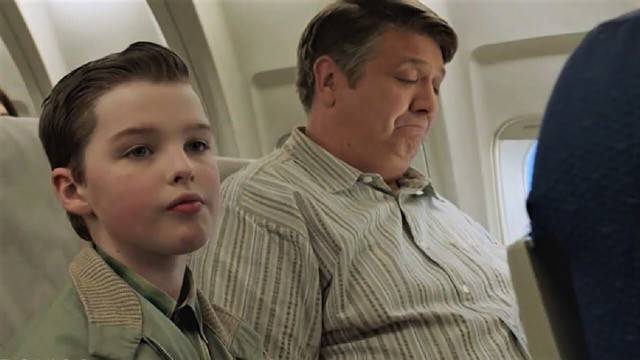 Quando ha confessato le sue pene a John Sturgis, è stato lui a trovare una soluzione e ha quindi parlato con il Rettore, riuscendo a convincerlo a pagare al loro miglior studente e a suo padre il viaggio e il soggiorno in California. Ricevuta un'offerta così generosa, George non ha potuto affatto rifiutare e ha accettato con gioia di accompagnare Sheldon alla Caltech. Ma quando i due si sono ritrovati in aereo, a pochi secondi dal decollo, l'uomo ha dovuto risolvere una grossa emergenza: suo figlio si è fatto prendere dal panico e si è chiuso nel bagno. Mentre l'hostess gli chiedeva di tornare ai loro posti e Sheldon lo pregava di farlo scendere, lui ha avuto un'ottima idea.
Gli ha proposto di fingere di essere su un'astronave: Sheldon sarebbe stato Spock e lui lo avrebbe protetto come il Capitano Kirk. In questo modo il ragazzino è riuscito a farsi coraggio e si è seduto accanto a suo padre. Arrivati alla Caltech, dopo aver assistito alla conferenza del noto fisico e matematico, sono andati a visitare la mensa dell'Università e Sheldon ha iniziato a fantasticare sulla possibilità di sedere un giorno a quei tavoli e a prendere parti alle conversazioni di quegli uomini tanto intelligenti.
Nel frattempo Mary invece ha avuto una dura lite con il suo primogenito Georgie.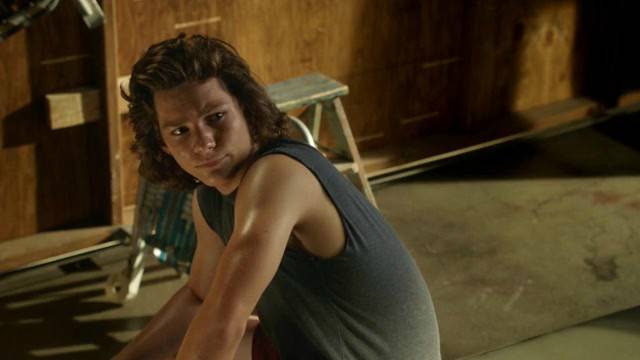 La donna era irritata dal fatto che suo figlio non le parlasse della sua vita sentimentale e che non sapesse nulla della ragazza con cui stava uscendo. Quando ha alzato la cornetta e ha sentito che suo figlio stava parlando con Jana, ha deciso di ascoltare la loro conversazione. Ha scoperto quindi che i due ragazzi si erano messi d'accordo per vedersi in casa da soli e ha capito che doveva impedirlo. Quando ha visto Georgie uscire, lo ha prima bombardato di domande e poi dopo aver smascherato le sue bugie lo ha messo in punizione.
Il ragazzo era molto infastidito perché sua madre lo aveva spiato, mentre Mary era nervosa con il primogenito che non riusciva a capire l'errore che aveva quasi commesso. Dato che la situazione non migliorava e che Georgie era ancora arrabbiato con lei, ha deciso che doveva raccontare tutto a suo figlio. Gli ha spiegato che è così apprensiva perché non vuole che lui prenda delle decisioni sbagliate che compromettessero il suo futuro, come aveva fatto lei. Ha dovuto quindi raccontargli la sua scapestrata adolescenza durante la quale aveva saltato le lezioni ed era stata costretta a sposarsi in tutta fretta perché era incinta di George.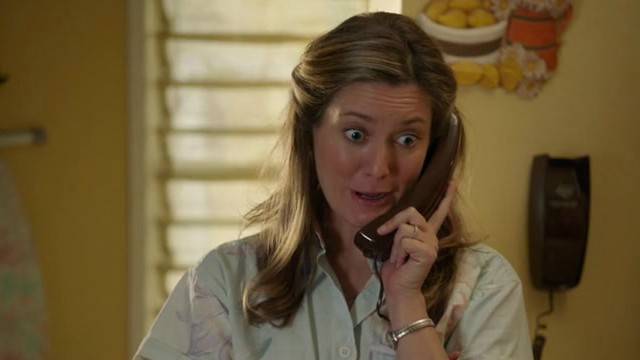 Questa volta ho apprezzato molto il personaggio di Mary che, per il bene di suo figlio, ha sacrificato la sua immagine di madre perfetta e donna ineccepibile. Anche se le è costato molto rivelare il suo passato turbolento, è riuscita in questo modo a spiegare meglio a Georgie cosa una decisione presa con leggerezza può provocare. È stato però molto tenero vedere come abbia rassicurato il figlio, quando lui ha temuto di essere stato un errore che aveva rovinato la vita dei suoi genitori. Non avevamo visto di frequente interagire insieme questi due personaggi e invece questa volta ci hanno regalato una delle scene più commoventi di Young Sheldon.
Per l'ennesima volta abbiamo capito quanto Missy abbia vissuto all'ombra del suo gemello che, a differenza sua, otteneva tutto ciò che voleva. La ragazzina si è molto infuriata quando ha saputo che suo fratello sarebbe andato in California, mentre lei sarebbe rimasta a casa ad annoiarsi. La cosa peggiore è che nessuno della sua famiglia si è accorto del suo malessere eccetto Connie che, per tirarla su di morale, le ha assicurato che l'avrebbe accompagnata a fare qualcosa di divertente.
È bello che talvolta raccontino il disagio dei fratelli che vivono all'ombra del genio.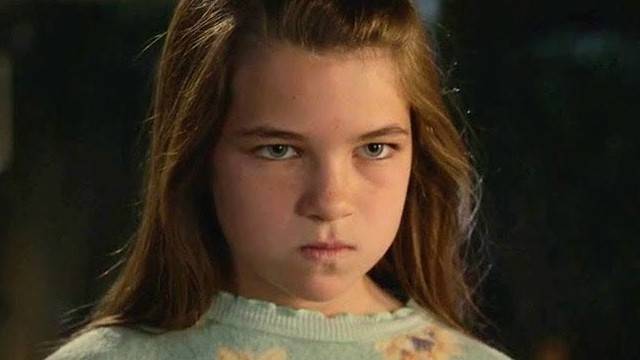 Ma sicuramente la storyline più bella dell'episodio di Young Sheldon è stata quella che ha visto protagonisti Sheldon e suo padre. È stato sicuramente emozionante vedere il piccolo ragazzo entrare nella mensa nella quale sono state ambientate le scene più belle di The Big Bang Theory. Ma è sempre un piacere vedere l'evoluzione del rapporto tra Sheldon e George: l'uomo è stato davvero un buon padre e si è preso cura di suo figlio sempre con molta tenerezza.
Questa puntata di Young Sheldon quindi può essere certamente annoverata tra le migliori della stagione.