La data è prossima. Il 20 ottobre andrà in onda la prima puntata della nuova serie HBO che riesuma l'universo mai dimenticato di Alan Moore. Watchmen torna sul piccolo schermo, sì, ma in grande stile. Come il produttore esecutivo Damon Lindelof aveva annunciato la primavera scorsa su Instagram (qui la sua lettera ai fan), la trama sarà indipendente dall'omonimo fumetto del 1985. Verrà sì mantenuto lo scenario degli autori originali, ma il prodotto finito sarà assolutamente innovativo, con delle note nostalgiche per gli appassionati da una vita. Stando alle parole di Lindelof, potrete approcciarvi alla serie tv Watchmen pur senza conoscere la storia originale (ma quanti easter egg vi perdereste?).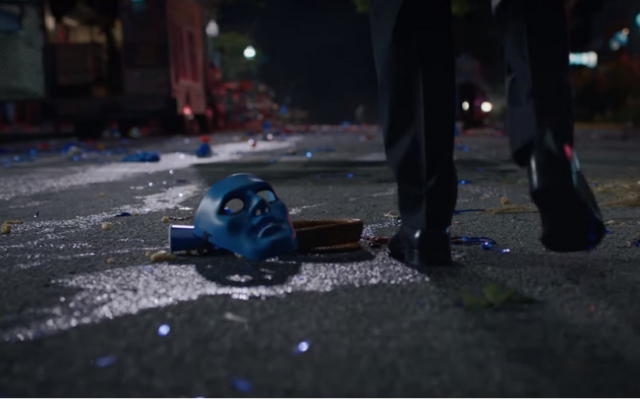 Dopo aver tenuto il fiato sospeso con 3 criptici teaser e aver atteso trepidanti la release del trailer ufficiale al Comic-Con di San Diego, finalmente possiamo tirare le fila grazie alla featurette appena rilasciata, in cui cast e produttori ci aiutano a comprendere meglio la struttura del progetto che vuole ridare vita alla graphic novel di Watchmen, senza svelare comunque tutti i dettagli della trama. Ecco tutto ciò che abbiamo scoperto fino a ora.
Il full trailer di Watchmen
Nelle vicende narrate da Alan Moore e Dave Gibbons, i vigilanti mascherati sono stati messi fuorilegge. Trent'anni dopo la situazione degenera: alcuni fanatici indossano la maschera di Rorschach e creano una sorta di culto intorno alla sua figura, altri invece assumono l'aspetto di Giustizia Mascherata. Un'insurrezione contro il Governo pare prossima. I supereroi diventano persino argomento di uno show televisivo chiamato American Hero Story: uno strumento di diffusione e di informazione potente che incentra l'attenzione su di essi, rendendoli un simbolo per gli estremisti.
Anche le forze dell'ordine, però, sono costrette a celare il proprio volto: in seguito all'assassinio di un gran numero di poliziotti e delle loro famiglie, questi ultimi decidono di mantenere la loro identità anonima, nascondendola dietro un passamontagna giallo. Sembrerebbe proprio l'inizio di una guerra tra maschere. Dunque, come direbbe Moore, Who watches the Watchmen?
Proprio su questa fatidica domanda si incentra l'universo distopico creato dall'autore e riproposto da Lindelof, ed è un quesito più attuale e verosimile di quanto non possa sembrare: la sensazione che un certo sistema non funzioni, che l'autorità da sola non basti a correggere gli errori, a sedare la criminalità e a creare un mondo equo e giusto, è spesso sintomo reale di malessere della società. Spesso si finisce per ricercare una figura che dia l'esempio al di fuori dei deludenti schemi convenzionali, un eroe anticonformista che rifletta i propri ideali personali e che abbia il coraggio di commettere anche azioni estreme.
Viene da chiedersi, però, quali siano i precedenti che nella serie tv Watchmen portano anche le persone comuni a prendere posizione e a indossare una maschera, chi abbia creato il "culto" di Rorschach e perché abbia interiorizzato in modo così profondo proprio questo personaggio: lo conosceva forse personalmente? Ha assistito a un episodio che lo riguardava? O forse è stato infervorato dall'alone leggendario di cui American Hero Story ha circondato i vigilanti? Molte sono anche le domande che emergono dalla peculiare situazione in cui si trovano le forze dell'ordine: chi è l'uomo con il cappello da cowboy che nel trailer sembra dare loro le direttive? E questa decisione, dettata dalla paura, di mascherarsi a propria volta, non rischia di cancellare i confini che separano eroi e autorità?
La featurette: parla il cast della serie tv Watchmen
Aggiungiamo a questo punto gli ultimi indizi sfornati dalla HBO, costituiti proprio dai commenti degli autori e del cast che ci promettono una serie tv entusiasmante e ricca di colpi di scena, rivelandoci qualche dettaglio mancante. Lindelof chiarisce il contesto: si è affermata una nuova organizzazione terroristica, la Settima Cavalleria, che si pone all'origine dei conflitti. Riferendosi alle plurime uccisioni tra i ranghi delle forze dell'ordine. Regina King, attrice protagonista, aggiunge:
A causa di quell'incidente, la polizia indossa maschere per proteggere se stessi e le loro famiglie.
A intervenire nella featurette insieme a loro, troviamo anche Nicole Kassell, regista e produttrice esecutiva della serie, e l'attore Jeremy Irons che vestirà i panni di Ozymandias. La Kassell, in particolare, riflette sul complesso tema dell'identità e sul ruolo che ci si attribuisce quando si porta o meno una maschera. Rimanendo fedele al concetto su cui si basa l'opera originale, Lindelof intende analizzare il modo in cui la società reagisce nei confronti dei vigilanti: l'atto di combattere il crimine a volto coperto, seguendo un proprio ideale di giustizia, rende un uomo eroe o criminale a sua volta?
A fare di Watchmen una storia di supereroi diversa da qualsiasi altra, infatti, è proprio il ribaltamento della visione di insieme: la caratterizzazione dei vigilanti viene definita nel modo più realistico possibile, rendendoli persone a tutti gli effetti, spesso irrazionali, emotivi, capaci di errori di valutazione e, ultimo ma non meno importante, non necessariamente buoni (argomento ampiamente trattato anche in The Boys). Inoltre, ci si focalizza su un gruppo di personaggi che di solito interpreta un ruolo solo marginale: le persone comuni. Cosa pensano davvero degli eroi in maschera? E come questi ultimi possono rapportarsi all'entità statale? Una collaborazione è possibile o la battaglia tra le due fazioni è destinata a durare fino all'annullamento di una di esse?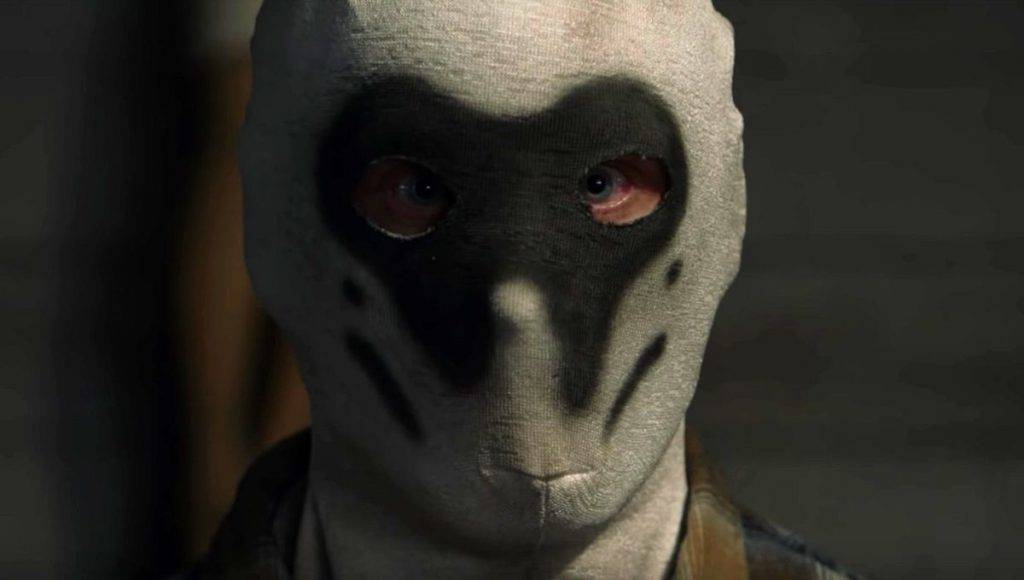 Nonostante non tutti i fili della trama siano ancora stati svelati, gli spunti di riflessione che già si possono trarre pongono le basi per una serie tv dal grande potenziale, carica non solo di tematiche profonde, ma anche di azione, mistero e forti emozioni, oltre a un tocco nostalgico non indifferente, grazie ai numerosi omaggi alla creazione di Moore e Gibbons. Gli affezionati potranno dunque incontrare nuovamente il Dottor Manhattan, che si intuisce essere tornato dal suo esilio auto-imposto, e riconoscere molti altri personaggi e dettagli del 1985. Le premesse ci sono tutte, non ci resta che aspettare il 20 ottobre per il pilot della serie tv Watchmen!