3) THE ORVILLE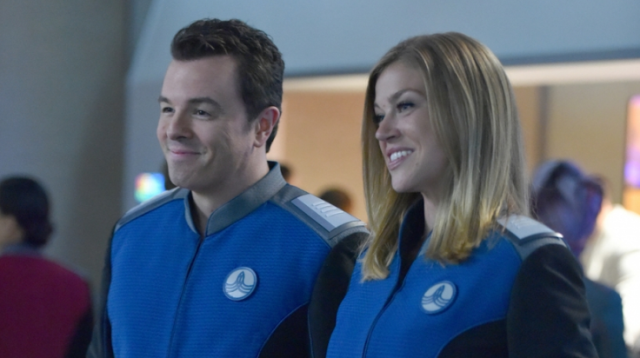 Seth McFarlane con The Orville ha osato avventurarsi in un sentiero che nessuno prima aveva mai battuto. Il sentiero di cui parliamo è quello in cui una serie tv con una comicità demenziale si unisce ai viaggi intergalattici e lo fa prendendo spunto da alcuni temi che sono al centro dei dibattiti contemporanei. Insomma, la serie tv FOX è incontestabilmente unica nel suo genere. Il fulcro però è proprio in questa unicità. Il fatto cioè di non essere né carne né pesce è una caratteristica costante nelle due stagioni di The Orville e la commistione creata da McFarlane potrebbe finire per non piacere ai fan di entrambi i generi.
A meno che dunque non rimaniate piacevolmente colpiti dai primi episodi della serie è davvero difficile che ciò possa accadere andando avanti. Man mano che la serie va avanti infatti persiste nel restare in un limbo che o viene accolto con entusiasmo in partenza o diventa una caratteristica davvero difficile da tollerare.
4) MINDHUNTER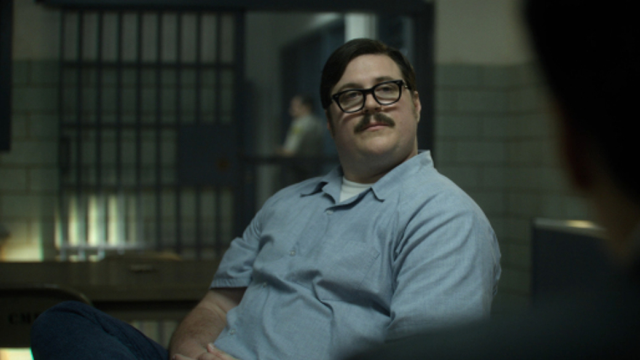 La serie tv Netflix che segue la nascita del profiling ha dalla sua una forte attinenza con la realtà storica dei fatti che tratta. Ma Mindhunter non è uno show che si limita a compiere un fedele ritratto dei più efferati killer seriali della storia. È il racconto di un'epoca in cui l'affermazione di una nuova disciplina di studi andava necessariamente incontro ad una serie di difficoltà. La serie tv di cui si attende la seconda stagione ha riscosso un grande successo, ma rientra nella categoria delle serie che se non sono oggetto di interesse dall'inizio non lo diventeranno mai.
Questo perché è caratterizzata da una narrazione stratificata e solo apparentemente ripetitiva. Nei suoi dieci episodi infatti, ci mostra come si sia arrivati all'elaborazione di una metodologia finalizzata all'inquadramento di quelli che oggi chiamiamo serial killer. Mindhunter conduce lo spettatore a piccoli passi nel mare magnum di peripezie e intoppi burocratici che i protagonisti hanno dovuto affrontare per conferire dignità ai loro studi. Se la serie di David Fincher non vi conquista da subito è molto difficile che possa farlo andando avanti con la visione.