Attenzione: evitate la lettura se non volete imbattervi in spoiler sulla 1×09 e la 1×10 di The Young Pope.
È finita, l'ha fatto alla grande e l'astinenza si fa già sentire. The Young Pope è una follia che ha regalato una nuova dimensione alla serialità televisiva italiana, creando un solco tra il passato e il futuro. L'avventura di Pio XIII ha emozionato tutti, dandoci tante risposte e creando nuovi quesiti.
Gli ultimi due episodi hanno chiuso perfettamente un cerchio aperto con l'elezione di Lenny Belardo, un personaggio sorprendente capace di farsi amare e odiare con la stessa intensità. L'abbiamo capito tutti, e su Twitter non sono mancati commenti, critiche e messaggi d'elogio. In attesa della seconda stagione, ripercorrere la 1×09 e la 1×10 attraverso dieci tweet potrebbe essere un buon rimedio all'astinenza. Proviamoci, non costa nulla.
Il finale di stagione di The Young Pope in 10 tweet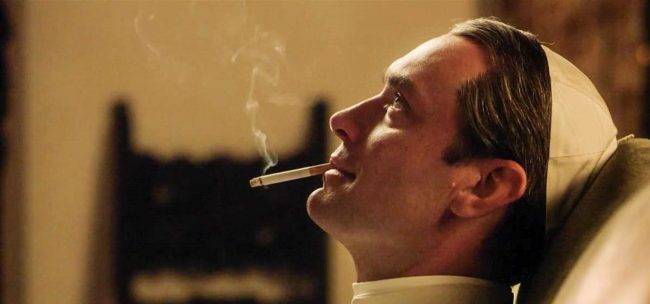 1. The Young Pope è, tra le altre cose, la storia di un uomo romantico come pochi al mondo. Uno come lui farebbe perdere la testa a milioni di donne, ma l'amore non contempla sempre l'idea di lieto fine. Soprattutto se si decide di mettersi al riparo da certi sentimenti.
"E tu,bagliore della mia gioventù fallita,hai perduto o trovato?"
Le lettere d'amore migliori sono sempre quelle mai spedite. #TheYoungPope

— Ross (@Ross_86_) 18 novembre 2016
2. La fuga, tuttavia, potrebbe non sfuggire a occhi indiscreti. Come quelli di un intero mondo, per esempio. Certe volte, mostrare al mondo il proprio cuore è la chiave per trasformarsi in una guida, dopo esser stato una vittima.
Perché l'amore è la vera rivoluzione #TheYoungPope pic.twitter.com/cZifrrZ26y

— Fra (@TravagF) 18 novembre 2016
3. Questa storia dei preti innamorati, però, rischia di sfuggirci di mano…
Ma fatemi capire Suor Mary e il Cardinal Voiello hanno una tresca?! ? #TheYoungPope

— Roberta Odicino (@RobertaOdicino) 12 novembre 2016
4. … anche perché loro sono già sposati con una figura che ogni tanto passa inosservata.
Ho pensato più a Dio e alla fede con #TheYoungPope che in anni di omelie televisive e messe d'infanzia seguite controvoglia.

— Lilian (@Depeched85) 18 novembre 2016
5. Che serie tv, The Young Pope. Ha conquistato anche gli spettatori più difficili. Uno, in particolare.
Dopo la svolta sull'#aborto, è evidente che anche @Pontifex_it ha visto #TheYoungPope #chiesa2punto0

— donatella farina (@donastella) 22 novembre 2016
L'articolo continua a pagina 2. Chi non deciderà di proseguire con la lettura potrebbe esser spedito in Alaska.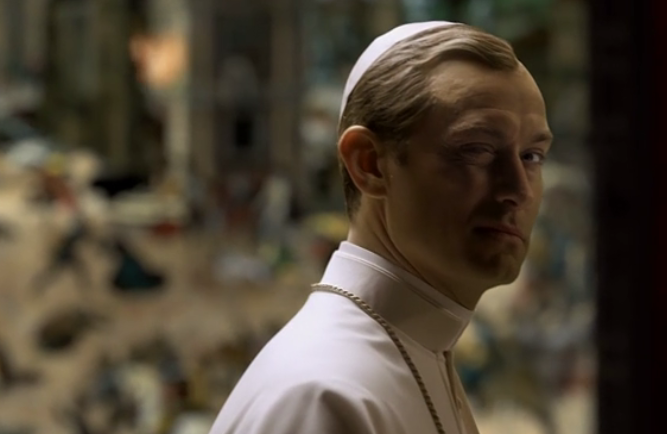 Giusto?