John Malkovich, vincitore di un Emmy, si unirà al ritorno di Jude Law in The New Pope, il seguito della serie limitata della HBO di Paolo Sorrentino, The Young Pope. Originariamente in onda su Sky Atlantic e in seguito su HBO, The Young Pope è stato interpretato da un sublime Jude Law nei panni di Lenny Belardo, il primo pontefice americano anti-convenzionale. Diane Keaton, Silvio Orlando, Ludivine Sagnier e James Cromwell hanno recitato nella serie limitata ambientata nell'odierna Città del Vaticano.
Con il suo stile stravagante, The Young Pope ha entusiasmato i critici ma è stato ampiamente snobbato dagli Emmy, ricevendo solo un paio di nomination tecniche. L'attore principale Jude Law ha ricevuto una nomination come Miglior Attore per una serie limitata o in un film per la televisione, per il suo ritratto complesso dell'enigmatico papa moderno. Nel maggio 201 la HBO e Sky Atlantic hanno firmato per una serie sequel di The Young Pope intitolata The New Pope.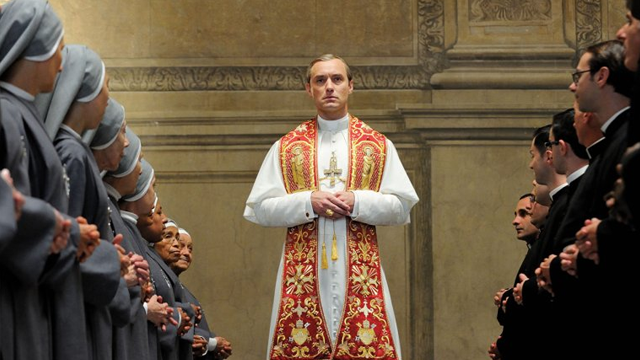 Con l'inizio della produzione in Italia a novembre, Deadline ha riporta che The New Pope ha aggiunto a John Malkovich al cast insieme a Jude Law. I dettagli sul ruolo specifico di Malkovich nella serie sono tenuti sotto osservazione. Dopo aver raccolto l'attenzione iniziale in film come The Killing Fields e Places in the Heart – quest'ultimo gli è valso la sua prima nomination all'Oscar – Malkovich ha vinto un Emmy come Miglior Attore non protagonista in una miniserie per la sua interpretazione di Biff Loman in Death.
Malkovich ha ottenuto una seconda nomination all'Oscar come miglior attore non protagonista per aver recitato nel film d'azione di Clint Eastwood del 1994. Forse la performance più amata e più iconica di Malkovich è arrivata quando si è esibito nella commedia surreale di Spike Jonze, Being John Malkovich. Data la natura non convenzionale di The Young Pope, è difficile ipotizzare dove Sorrentino intenda porre i personaggi di Malkovich e Law nella serie.