# #
Chiunque abbia visto il midseason finale di The Walking Dead sa di chi stia parlando, per tutti gli altri, attendetevi di leggere parecchi spoiler da qui e per tutto l'articolo.
# #
Lo abbiamo visto crescere da bambino terrorizzato, per poi diventare un adolescente ribelle in conflitto col padre, fino a un giovane adulto che ha bene chiara in testa la situazione che deve affrontare: Carl Grimes, nel bene o nel male, è stato un protagonista assoluto di The Walking Dead.
In questa stagione in particolare, Carl ha dato prova di essere pronto a quella leadership che, forse, Rick non vuole più (o, forse, non ha mai davvero voluto) e l'evoluzione del suo personaggio si allinea a ciò che continua a vivere nei fumetti. È diventato più riflessivo, meno scontroso, ha un piano e si comporta in maniera logica, come non era mai successo prima.
# #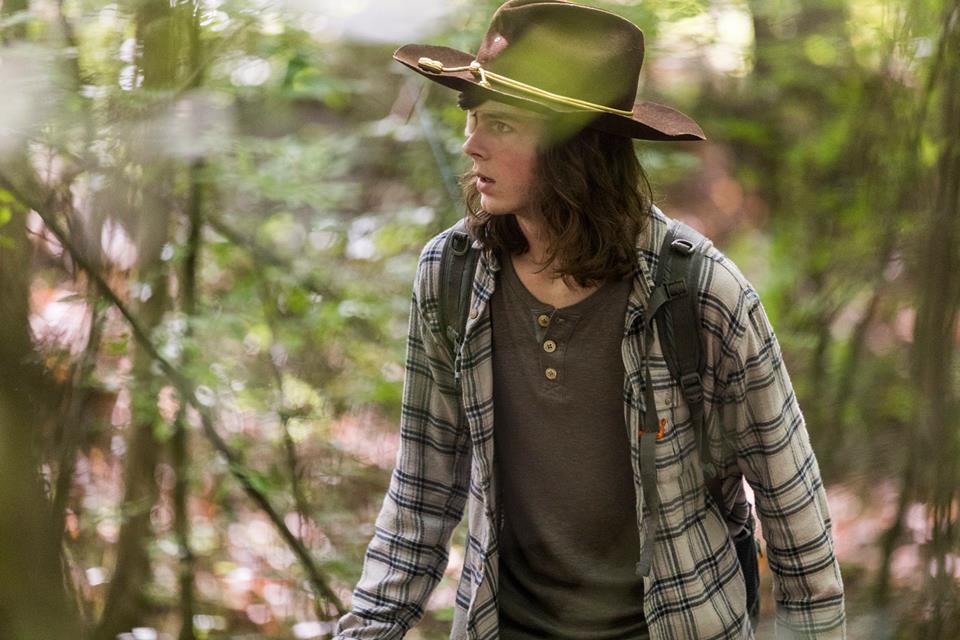 È un altro Carl, rispetto a quello che non obbediva alle regole e si poneva in costante contrapposizione al padre, contestando la sua autorità e le sue scelte. Carl ha iniziato a pensare non solo al futuro, ma sicuramente anche al passato: ha ripensato alle parole che Lori gli ha detto in punto di morte e non si fa corrompere dal mondo in cui è costretto a vivere.
Salva Siddiq perché sa che è la cosa giusta da fare e ne paga un prezzo altissimo e doloroso. Si sacrifica per Alexandria, consentendo alla comunità di ottenere più tempo per organizzarsi e mettersi in salvo dall'attacco di Negan. Cerca di elaborare una strategia, anche di fronte all'acerrimo nemico, perché sa che non ha molto tempo a disposizione, ma vuole darne agli altri, a quelli che, in tutto questo, sono diventati la sua famiglia.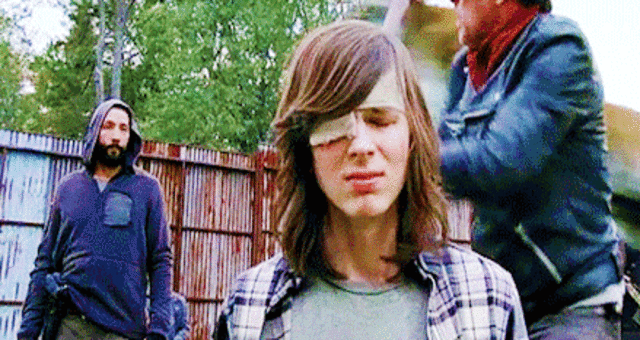 Carl muore da eroe, quasi senza versare una lacrima, mentre tutti, intorno a lui, piangono disperati, sopraffatti dall'enormità dell'accaduto. Muore come un volontario agnello sacrificale, che va incontro al proprio destino perché così deve andare, non ci sono alternative: ha fatto quello che doveva fare ed è giusto così. In fondo, Carl ha sempre creduto che esistessero persone buone e che il mondo, anche durante il caos, avesse ancora una speranza: lo doveva a se stesso, a Sophia, il suo passato, e a Judith, il suo futuro.
E lo doveva a Lori, che aveva sperato per lui in un futuro migliore, che aveva pregato fino all'ultimo affinché il suo bambino restasse incorrotto, puro, di animo buono.
Che ne sarà, ora, del gruppo?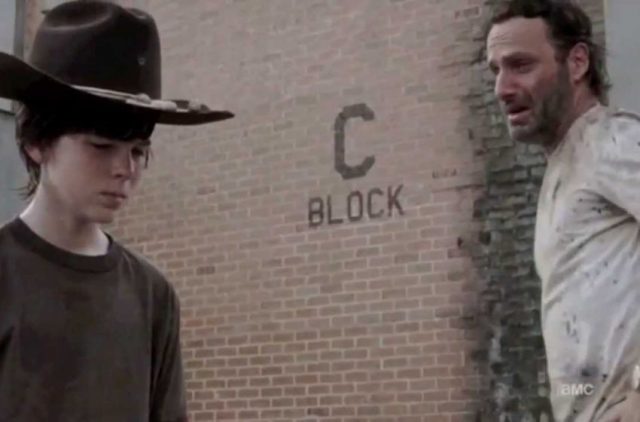 Come reagiranno i suoi familiari, non solo Rick e Michonne, ma proprio tutto il gruppo che, in questi anni, è diventato la vera famiglia di Carl? E, soprattutto, chi prenderà il suo posto di potenziale leader, dato che nei fumetti a questo è destinato Carl?
La scelta di uccidere Carl è stata sicuramente una decisione azzardata, che va anche in netto contrasto con le dinamiche che si erano create tra questo personaggio e i vari altri, da Negan, a Enid, fino allo stesso Rick. Gli autori hanno deciso di toccare un intoccabile, contravvenendo a un accorto tacito che si era quasi creato tra la Serie e il suo pubblico.
Senza contare il modo in cui questo è accaduto. Viene da chiedersi perché, dopo tutte le traversie subite, sia stato eliminato quasi in sordina, come in un tragico scherzo del destino. Gli sceneggiatori di The Walking Dead dovranno lavorare sodo per colmare il vuoto lasciato da questo personaggio controverso e, spesso, detestato, ma che non ha mai lasciato indifferente nessuno e che, in fondo, si è arrivati ad amare.
Nel frattempo, la presa d'atto, sconvolgente almeno quanto è inopinabile: dopo questa, The Walking Dead è destinato a cambiare per sempre.
Prima di salutarci, vi invitiamo a passare dalla nostra gemellata The Walking Dead ITA. Sulla loro pagina Facebook troverete, questa sera, il promo e gli sneak peek sottotitolati!
Non dimenticatevi di passare anche dai nostri amici di Caryl Italia , Dwighty Boy – Austin Amelio Italia , Norman Reedus Italia. The Walking Dead-Italy , The Walking Dead Italia e FIGHT the Dead. FEAR the living – The Walking Dead gdr . The Walking Dead Pagina Italiana . Don't Open Dead Inside!