È risaputo che, tra tutti i personaggi di The Walking Dead, Carl Grimes è tra i più odiati.
Carl è irrispettoso, petulante, brontolone e non resta mai in casa, neanche quando glielo dice mamma.
È in grado di far saltare i nervi a un santo, perché è cocciuto come un mulo e vuole sempre fare di testa sua, mettendo spesso a repentaglio non solo la propria vita, ma anche quella degli altri.
Le sue decisioni sono quasi sempre balzane e sbagliate e i suoi piani falliscono miseramente o non hanno proprio senso.
Quindi, sì, capisco che tra gli appassionati di The Walking Dead non sia proprio il primo della lista quando si fa un elenco di personaggi da amare.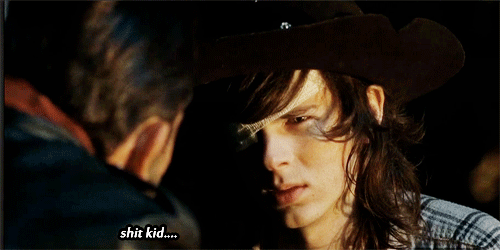 Ma dato che mi piace andare controcorrente, voglio spezzare una lancia a favore di Carl, perché sono pur sempre quella delle opinioni impopolari.
Prima di tutto, Carl è un adolescente e, salvo rarissime eccezioni, gli adolescenti non sono proprio un carnevale di Rio, da gestire. È un rompiscatole, è ribelle, è in perenne lotta contro le figure genitoriali. E, sinceramente, in alcune occasioni, pure io che qui lo devo difendere, avrei voluto pigliarlo a calci.
Tipo quando dice al mitico papà Rick che può anche morire, perché tanto non ha più bisogno di lui. Orrore e raccapriccio.
O quando si ostina a scappare continuamente di casa, fregandosene bellamente degli ordini dei genitori.
Quando sbuca nel fienile della fattoria dei Greene e dice a papà che può giustiziare Randall a cuor leggero. Perché, sì, tanto cosa vuoi che sia?
O quando dà della stupida a Carol, che ha appena perso la figlia, censuriamoci subito.
O, ancora, quando spara in testa a un quasi coetaneo, disarmato, che si era già arreso, fuori dalla prigione, sotto lo sguardo dell'esterrefatto Hershel.
Insomma, Carl ci mette del suo, per farsi detestare, non ci piove.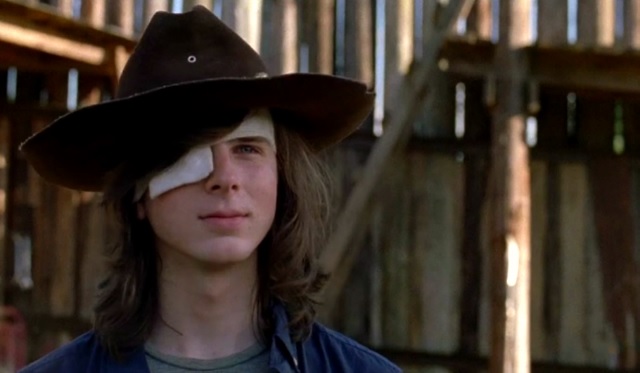 Però, poveraccio, occorre anche pensare che non ha avuto un'infanzia dorata: l'apocalisse zombie, i traumi dei morti che camminano, vivere sempre sul chi va là, la migliore amica prima scomparsa e poi morta malissimo, perdere via via parte del gruppo in modo quasi sempre traumatico, gli amichetti della prigione che erano uno più problematico dell'altro… insomma, se è un filo traumatizzato ha i suoi buoni motivi.
È cresciuto in fretta, ha bruciato le tappe e, in molti casi, si è dato un'educazione da solo, perché gli adulti, intorno a lui, hanno da tempo smesso di preoccuparsi di dargli un'istruzione. Praticamente, Carl non fa i compiti per le vacanze dai tempi dell'accampamento, quindi sa a malapena scrivere e far di conto.
Roba da far venire un mancamento a Tata Lucia.
Inoltre, quando c'era da fare il cazziatone a Carl, i genitori o minimizzavano, oppure erano presi da altre faccende, quindi, in pratica, non è mai stato rimproverato come si deve: lo avete mai visto nella sua cameretta a farsi il quarto d'ora di punizione seduto sul letto in silenzio? No. Ecco.
Ma veniamo alla causa precipua di tutta la problematicità di Carl: Lori Grimes, anche conosciuta come la peggior madre del secolo, il personaggio più odioso e fastidioso di otto stagioni di The Walking Dead (sono certa che nemmeno l'ottava stagione partorirà un personaggio così irritante, ci metto la mano sul fuoco).
Lori, indecisa se maltrattare il povero marito cornuto, se illudere Shane al punto da mandarlo alla casa dei matti, se abortire o tenersi la futura Spaccaculi. Lagnosa, insoddisfatta, una che si lamenta che, quando le gira male e vuole litigare col marito, questi non le intimi di smetterla di rompere, ma cerchi di conciliare.
Femmina ingrata.
In parole povere, il peggio del peggio del peggio; roba che, in confronto, le pessime madri di tutte le Serie Tv impallidiscono.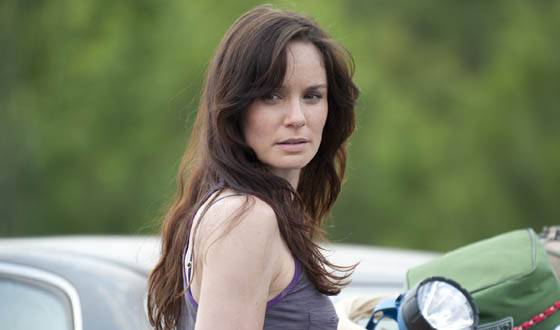 Il problema principale di Lori è che lei pensa di fare bene, ma causa solo guai, soprattutto al suo povero, incolpevole figlio, che, di volta in volta, viene ignorato, blandito, inutilmente protetto anche quando un paio di manrovesci ben assestati gli farebbero bene. Tata Lucia non leggere.
Carl è vittima di sua madre e della sua evidente instabilità sentimentale (e mentale).
Meno male che trova una vera madre in Michonne, l'unica, forse, che riesce a capirlo.
E quando lui le dice che, caso mai si trasformasse in uno zombie, sarebbe pronto ad abbatterla, è la cosa più simile a una dichiarazione d'amore materno che si possa pretendere da The Walking Dead.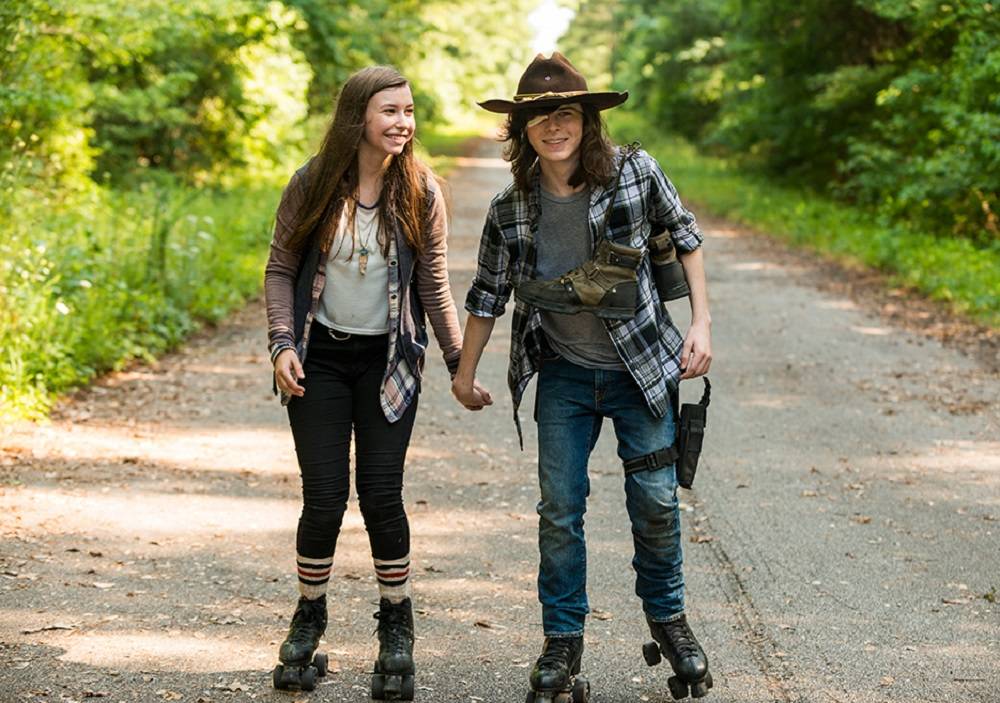 A favore di Carl voglio anche aggiungere la tenerezza con cui si prende cura della Spaccaculi, che, senza di lui, non avrebbe nessuno che le dia da mangiare o le cambi il pannolino.
Poi, come in una favola a lieto fine, anche Carl trova l'amore, come si confà a ogni adolescente, nella bella e problematica Enid, sicuramente perché tra problematici ci si intende.
Quindi, non odiate Carl Grimes: lui non è cattivo, è che lo disegnano così.