Gli hater di The Walking Dead sono intorno a me, ma non parlano con me. Sono come me, ma si sentono meglio.
Eppure io li conosco: li vedo commentare a ogni articolo a tema, magari leggono solo il titolo, altri si prendono anche la briga di leggere tutto, ma non è che argomentano, non è che ribattono come nelle migliori arene politiche (e io, campionessa di dibattito, sono ansiosa di affrontarli).
No, stanno lì a dire che The Walking Dead fa schifo e basta, adducendo scuse generiche, superficiali, non argomentate. O, ancora peggio, usano degli stereotipi o dei luoghi comuni. Orrore.
Li conosco bene, gli haters. E li combatto con successo da una vita, come Buffy.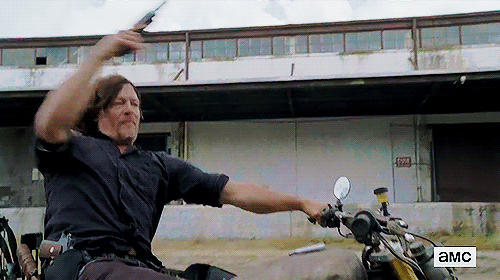 Ed ecco la loro giornata tipo.
L'hater medio di The Walking Dead si alza alla mattina e, come tutti noi, fa colazione pensando che i biscotti di Carol non saranno mai all'altezza degli Inzupposi di Banderas.
Carol, poi, alla fine, è un personaggio noioso, non interessante, è banale, lagnosa e le puntate su di lei sono tutte scontatissime e lente. È ora che muoia (perdonate l'eresia).
L'hater si lava i denti, fa una doccia e pensa che Daryl non si lava da stagione uno. Ma l'abbiamo mai visto lavarsi? No, l'hater non se lo ricorda.
Beh, ma che schifo, pensa indignato.
Pure Daryl, ma che personaggio è? Non esiste neanche nei fumetti, che è la sola Bibbia dei veri fan di The Walking Dead. Sì, perché l'hater ha come unica fonte di riferimento i fumetti: non riesce ad accettare il concetto che i fumetti hanno ispirato la Serie Tv, ma poi le due cose si sono separate. Superiamo il trauma?
Bene, grazie. Andiamo oltre.
L'hater, in seguito, tutto lindo e pinto, va al lavoro e si lamenta che non esista la vera apocalisse zombie, perché, in effetti, deve andare al lavoro sul serio e, per qualche ora, non può pensare a quanto faccia schifo The Walking Dead.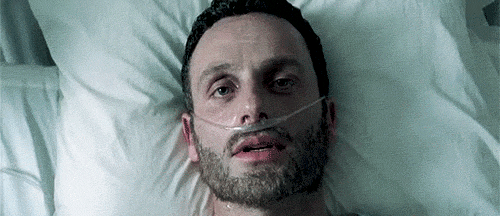 Finalmente va in pausa pranzo e, coi colleghi, fa finta di niente, perché ovviamente, non può ammettere di amare segretamente e, quindi, di voler parlare di The Walking Dead (perché, di fatto, ogni hater ama ciò che dice di odiare). Quindi ascolta un'ora e mezza ciarle inutili su figli, svezzamento, capi stronzi, suocere e mutui.
Gli rimane il pranzo sullo stomaco.
Arrivano le 17:30, l'orario giusto per pensare che il cliffhanger della finale della stagione 6 sia stato imbarazzante. In colonna, in macchina, in un traffico convulso verso casa, si arrabbia moltissimo, inveendo contro sceneggiatori, attori, comparse, stuntmen e servizio catering. È tutta colpa loro, perché The Walking Dead, nella prima stagione era la miglior Serie Tv della storia della televisione universale. Poi è diventata ripetitiva, monotona e noiosa.
Rientra a casa, bacia la moglie che lo guarda come Lori guarderebbe Rick. Schifata, ecco tutto. Solo che Lori aveva torto.
L'hater bacia anche i figli, povere stelline, inconsapevoli di avere un padre che, su Facebook, dà dell'imbecille a chiunque dimostri di apprezzare The Walking Dead, magari con i figli spiaccicati in foto profilo.
Cena con la famiglia con lo stesso spirito del Dr. Jenner, che sapeva che sarebbe esploso con una bomba il giorno successivo, eppure ha preparato un'ultima cena luculliana per i nostri Survivors. L'hater non esploderà, ma, mentalmente, sta esplodendo: perché hanno fatto fuori i personaggi migliori e, soprattutto, Andrea è un personaggio sprecato, che, nel fumetto, ha un sacco di sfaccettature e avventure importanti.
Ripensa al fumetto e gli vengono in mente dodici commenti acidi da postare in qualsiasi luogo di discussione inerente e sorride, dentro, ma sorride.
Messi a letto moglie, sempre più incarognita, e figli, fa l'ennesimo re-watch di The Walking Dead, al buio, con un calice di brandy e le mani nella piramide di contemplazione malvagia stile Mr. Burns, come ogni amante rifiutato che deve documentarsi con precisione certosina (e un filo da stalker) su come se la stia passando la ex che lo ha mollato al liceo.
Gode se vede un calo negli ascolti, si accanisce quando la trama ha un intreccio troppo ingarbugliato, si sfoga di brutto quando vede Morgan perché uno, che cos'è un caseificatore, due, perché non si dà una svegliata?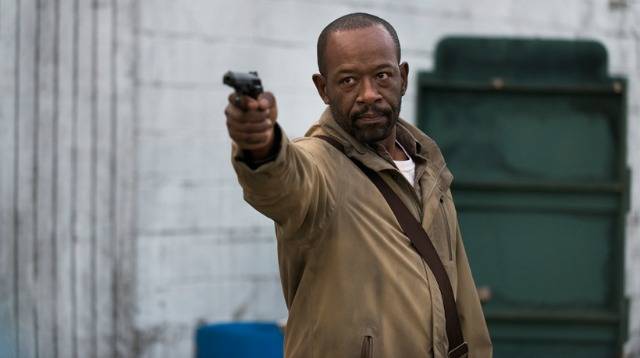 Che noia.
Tutti questi personaggi uguali, noiosi, che non cambiano mai, questa trama insulsa, priva di avvenimenti, molto meglio Game of Thrones, quella sì, che è una vera Serie.
Estenuato dalla rabbia, sfibrato dalla sequela di critiche tutte recitate nella sua testa, si spoglia e si guarda allo specchio e, con un filo di voce, sussurra:
"The Walking Dead, io ti amo ancora".