The walking dead, fenomeno mediatico, serie televisiva di incredibile successo, è il giusto connubio tra ansia e adrenalina. La dipendenza che crea è imbarazzante, fans in tutto il mondo che commentano le puntate costantemente, comprano gadget, creano fan club. Pensi a The walking dead e ti vengono in mente gli zombie, quelli che mangiano le interiora umane come se fosse una torta. A quanti è capitato di guardare una puntata durante un pasto o uno spuntino? E quante volte vi siete maledetti? E poi pensi a The walking dead e pensi a Daryl Dixon e alla sua balestra, a Michonne e alla sua katana, a Rick Grimes, leader indiscusso del gruppo di sopravvissuti. Ma come ogni qualsivoglia epicità non può mancare il tallone d'Achille.
Starò forse esagerando, ma non tutti i personaggi di The walking dead ci sono stati simpatici. Vi state chiedendo su chi sto per andare a focalizzare il mio "disprezzo". Anzi no, non ve lo state chiedendo perché l'avete letto nel titolo il suo nome: Lori Grimes. Sì, la quasi insopportabile Lori Grimes.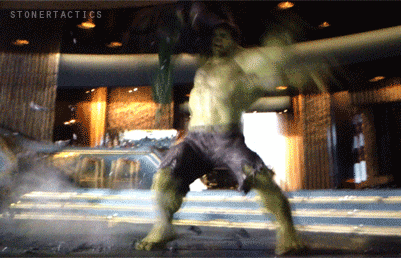 Se il titolo di questo articolo è "10 motivi per cui odiare Lori Grimes" e se siete qui a leggere le mie parole, siete sicuramente d'accordo me sul fatto che è uno dei più insulsi personaggi della serie televisiva che ci sta tanto a cuore.
Ma procediamo per gradi, armiamoci di santa pazienza e scopriamo insieme i 10 motivi (ma volendo anche di più) per cui odiamo Lori.
#1 ILLUDE SHANE PER PURO DIVERTIMENTO
Iniziamo proprio con il fattaccio iniziale, quello con cui iniziamo a riconoscere in Lori una donna da cui stare alla larga. E quindi parliamo di Shane, personaggio amato e odiato: ci sono due fazioni, ma entrambe sono solidali al povero uomo innamorato. Premettiamo che in effetti è inimmaginabile ritrovare un giorno il marito Rick Grimes in coma in un mondo post-apocalittico invaso da zombie. Concedo quindi a Lori il voler ricostruirsi una vita, il voler dare una figura paterna al figlio Carl. Ma, cara Lori, mi spieghi perché non appena torna Rick ti comporti come se non conoscessi Shane? Come se fosse appena passato in sella ad un unicorno accanto al tuo accampamento?!