The Walking Dead è una serie tv che può piacere o non piacere, ma su una cosa tutti dobbiamo dargli atto: il trucco degli zombie e i relativi effetti speciali.
E proprio l'artefice di tutto questo (Greg Nicotero) ha svelato una piccola curiosità su The Walking Dead, serie di cui oltre che truccatore è anche produttore e regista di alcuni episodi.
In occasione della presentazione in 3D del film di George A. Romero "La notte dei morti viventi", il truccatore di The Walking Dead ha rivelato un piccolo fallimento su una richiesta a Romero stesso.
Nicotero ammette di essersi ispirato alle regole di George A. Romero per quanto riguarda gli zombie per la regia degli episodi di The Walking Dead di cui si è occupato.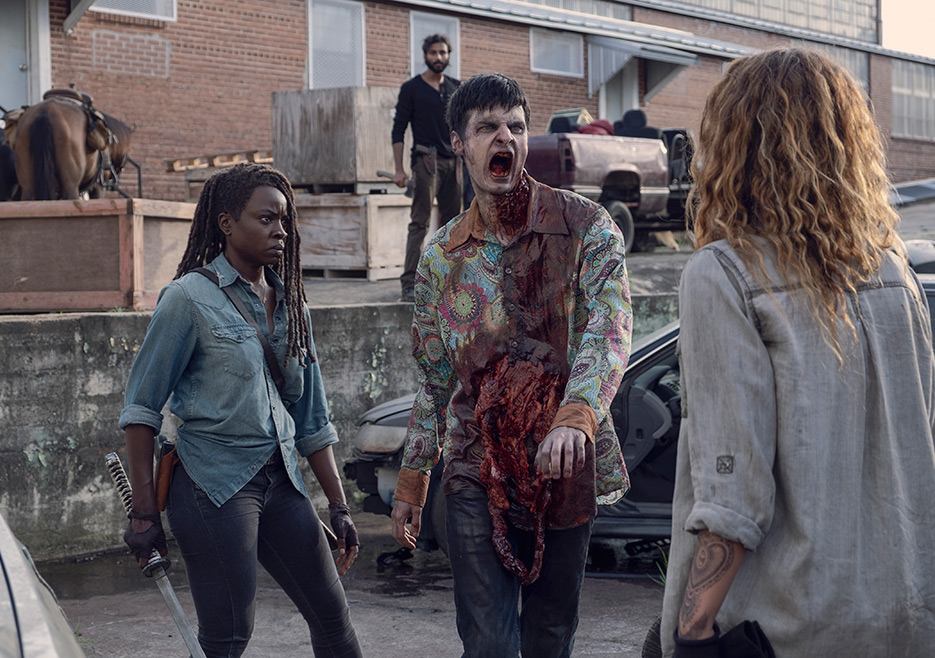 Ecco il suo racconto:
«Abbiamo accarezzato l'ipotesi che George potesse salire a bordo. Frank Darabont e io ne abbiamo parlato dopo la fine della prima stagione, poi ho avuto una conversazione con George e gli ho detto, 'Ehi, amico, vorresti mai venire a dirigere?' Questo è successo dopo che avevamo mandato in onda solo sei episodi. Ma George disse: 'No, ascolta, voi ragazzi avete il vostro mondo, e io ho il mio mondo, ed è bello così'. Penso che avesse intenzione di sviluppare qualche altro film sui suoi zombie»
La crew di The Walking Dead non si è legata la faccenda al dito e ha continuato a tenere alta la considerazione sia della serie di AMC che del regista (scomparso lo scorso anno).
Nicotero in fondo ha esordito nel mondo del cinema e della tv con Romero, non poteva perdere la sua ammirazione per così poco!
Il rifiuto di collaborazione da parte di George A. Romero non ha però scoraggiato gli animi e tutti hanno continuato a credere nel progetto The Walking Dead lavorando duramente.
LEGGI ANCHE – The Walking Dead 9×08 – Sussurri