Su The Walking Dead si è detto tanto negli ultimi anni. Prima se n'è parlato come di un capolavoro rivoluzionario, poi come di una barzelletta che non faceva più ridere nessuno. Adesso The Walking Dead sta vivendo una rinascita. Una seconda vita che inaspettatamente è giunta a seguito di una decisione che avrebbe potuto segnare il colpo finale per lo show: l'abbandono di Andrew Lincoln.
Ma andiamo con ordine. Avevamo già affrontato più volte il tema della ripetitività dell'impostazione narrativa che The Walking Dead aveva adottato approssimativamente dalla quarta stagione in poi.
(TENTATIVO DI) INSEDIAMENTO- CONTRASTI CON IL VILLAIN DI TURNO- ELABORAZIONE DI UNA STRATEGIA DI COMBATTIMENTO- SCONTRO FINALE- FUGA.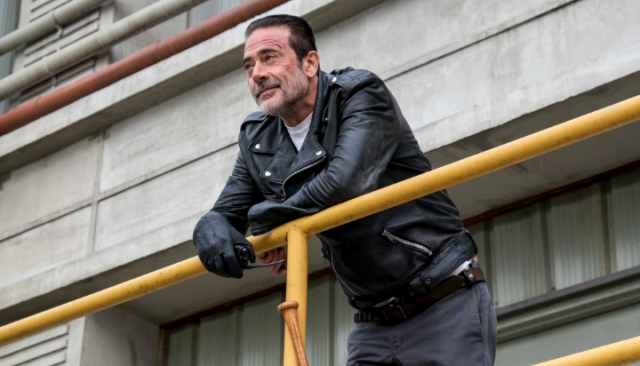 Negan con il suo arrivo ha rimescolato quelle carte che oramai conoscevamo a memoria e le ha sparpagliate su un tavolo di dilemmi morali e lotte intestine. Coloro tra di noi che tenevano d'occhio il fumetto da cui la serie è tratta sapevano che il suo arrivo avrebbe segnato un grande cambiamento per The Walking Dead e in parte così è stato, ma non sapevamo di stare guardando il dito e non la luna.
Stavamo guardando il dito perché non avremmo mai pensato che a stravolgere l'andamento meccanico della Serie Tv targata AMC sarebbe stato Un Addio e non un Benvenuto. Dopo la 9×5 quell'addio ha un sapore meno amaro, per fortuna, ma già dall'inizio di questa stagione, sapevamo che qualcosa era cambiato e che lo spirito motore della serie post apocalittica più guardata di tutti i tempi era differente. Avete notato qualcosa di differente nella sigla d'apertura di The Walking Dead?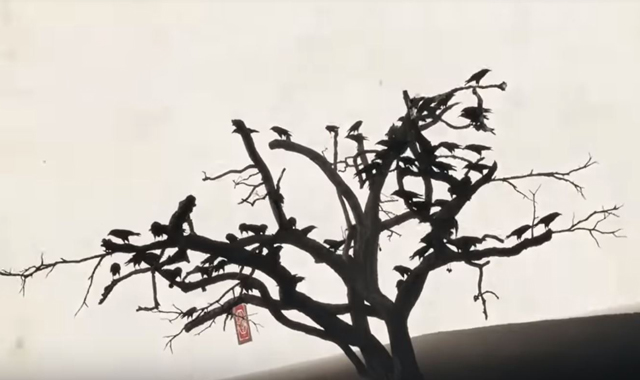 Come ricorderete, di stagione in stagione, il logo finale con la scritta The Walking Dead si faceva sempre più consumato. Sempre più corroso. Come a voler dare l'idea chiara dell'effetto caustico che lo scorrere del tempo stava avendo su ogni cosa "sopravvissuta" all'apocalisse. Ma in questa nuova (e bellissima, lasciatemelo dire) sigla è tutto diverso. A pochi secondi dal suo inizio possiamo vedere l'albero, sotto il quale Rick ha braccato Negan nel season finale dell'ottava stagione, rifiorire di colpo.
Allo stesso modo, i paesaggi morti della sigla ai quali eravamo abituati vengono ricoperti da vegetazione nella nuova apertura di The Walking Dead.
La vita che si impone sulla morte. La rinascita che giunge, inattesa.
Un particolare, questo, che vale molto più di qualunque altra congettura sul futuro della serie. Questa stagione di The Walking Dead sta funzionando al contrario, è proprio vero. Sembra che gli autori, dopo diverse stagioni, siano tornati a comunicare col pubblico sin dall'inizio, limitando episodi filler e creando hype già dalle prime puntate. Aprendo porte verso un futuro approdo per la trama della serie tv, come la questione dell'elicottero e delle lettere A e B. Anche se questi richiami verranno probabilmente approfonditi nella prossima stagione, ora abbiamo l'impressione di avere una riva a cui tornare, dopo anni di incessante andirivieni senza una meta.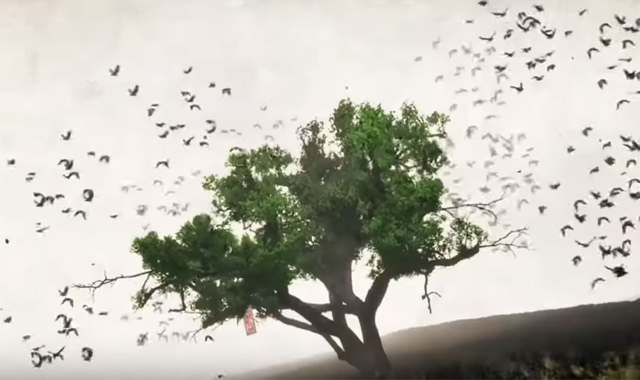 Ma torniamo all'assunto secondo il quale The Walking Dead è tornata a comunicare con i suoi spettatori. Non vi è parsa quasi una rottura della quarta barriera il leitmotif della 9×5? Avrete notato che Rick ha ripetuto per tutto l'episodio una frase:
Devo tornare dalla mia famiglia
Sì, indubbiamente questa frase  è centrata nella trama dell'episodio e adatta alla caratterizzazione del suo personaggio considerando che il primo pensiero di Rick Grimes nel pilot è quello di trovare la sua famiglia, una volta sveglio dal coma. Ma è ugualmente vero che le ragioni che hanno portato Andrew Lincoln ad abbandonare la serie tv sono sempre riconducibili al bisogno di tornare dalla sua famiglia, quella vera. Trovare del tempo per loro dopo nove anni di riprese per lo show dall'altra parte del mondo per molti mesi l'anno.
Questo piccolo squarcio di realtà andato avanti per tutta la durata di quello che può essere considerato l'episodio zero della nuova era di The Walking Dead significa più di quanto non si creda. Significa invertire la rotta e provare a tornare ai fasti che ricordiamo. Quindi sì, questa stagione di The Walking Dead sta decisamente funzionando al contrario. Non ci sta facendo attendere il mid season per regalarci un po' di fomento, ma ha avuto un inizio in crescendo. E dopo tanti anni mi sono sorpresa, di martedì mattina, ad attendere con fermento che arrivasse di nuovo lunedì.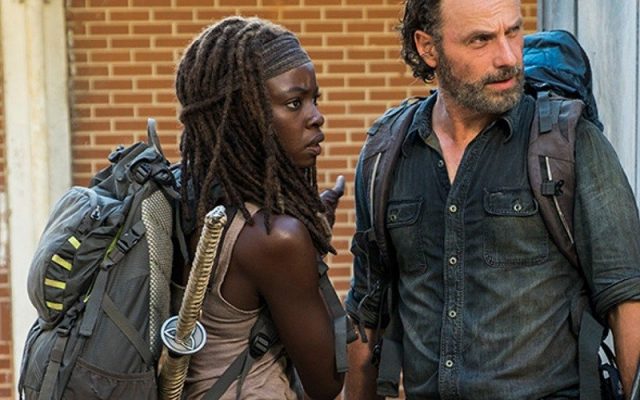 Il salto temporale è l'ennesima prova di quanto in questa serie tv ci sia tanto da raccontare adesso. In passato, l'episodio che congeda Rick Grimes e che funge da ponte con il futuro di The Walking Dead sarebbe stato studiato in modo da coincidere con il mid season final, inserendo un episodio "riempitivo" tra i primi sei. Adesso c'è qualcosa in più da raccontare e sembra essere venuta meno l'esigenza di "tappare buchi" di trama. Questa potrebbe essere un'ennesima prova del fatto che la rotta è stata invertita.
Ora Negan è, o meglio sembra essere, un uomo a pezzi, mentre gli insediamenti dei nostri eroi sono cresciuti e si sono ampliati, incorniciati da grandi coltivazioni. Fuggire e ricominciare non serve più. La vita che vince sulla morte, un posto da chiamare casa; tutto è al contrario.
Ora tutto è di nuovo in gioco per The Walking Dead e la possibilità che la serie si dilunghi oltre la decima stagione non mi stupisce più. Mi solletica anzi. È rifiorito tutto, anche l'interesse di tanti fan oramai disillusi per questa serie. L'ultima parola a riguardo però potremo metterla alla fine di questa stagione, se gli standard saranno mantenuti alti. Allora sì che potremo parlare di un grande ritorno!