Ha lasciato ormai da tempo The Walking Dead, eppure tutti si ricordano di Abraham Ford.
Il militare, il "Roscio", l'amante di Rosita che però si innamora davvero di Sasha, uno dei pochi che riuscisse a capire Eugene e che da lui è stato preso in giro.
La vita non è stata gentile con Abraham, ma lui è sempre riuscito a incassare come un vero campione.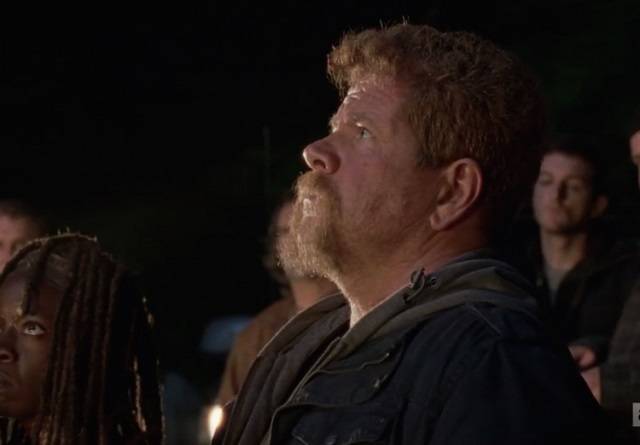 Partiamo dal principio.
Siamo all'inizio dell'apocalisse zombie: Abraham è con la sua famiglia e tenta a ogni costo di proteggerla. Non ci riesce e si può solo immaginare la sua disperazione. Abraham è un uomo distrutto, ma rimane forte, stoico.
L'unica cosa che gli viene in mente di fare è di togliersi la vita, ma è proprio Eugene che lo salva.
Il bizzarro nerd col mullet gli offre un'occasione: Abraham riesce a cadere nuovamente in piedi e trova una ragione di vita, quella di proteggere la vita dell'unico uomo che può salvare l'umanità.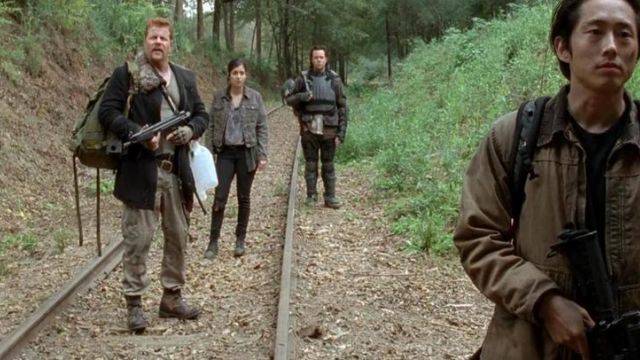 Il suo carattere tutto d'un pezzo, da classico militare, gli fa perseguire la sua missione a ogni costo: lo si vede vacillare solo nel momento in cui scopre l'amara verità. Eugene non è un eroe e non è lo scienziato che salverà il mondo. È solo un uomo terrorizzato che tenta a ogni costo di salvare sé stesso.
Anche in questo caso, però, incassa e, dopo una reazione d'istinto, riesce a perdonarlo per la sua bugia.
The Walking Dead è un lungo viaggio verso la ricerca di sé stessi e anche Abraham non è esente a questo percorso.
Senza una missione, si avvicina a Sasha ed entrambi sono allettati dall'idea del suicidio. La missione in cui si avventurano è, a tutti gli effetti, un tentativo di porre fine alla vita di entrambi. Sasha, d'altronde, ha appena perso Bob e Tyreese e lui non ha più una direzione.
Invece è proprio il rapporto con Sasha che dà ad Abraham una nuova chance.
Perché quello che pensava di non poter mai avere, il vero amore, è quello che Sasha riesce a regalargli. Non è la passione fisica vissuta con la sexy Rosita, né lo struggente amore perduto della moglie (di cui, comunque, sappiamo poco o nulla). È l'amore della vita adulta, quello consapevole, che, davanti all'ecografia di Maggie, gli fa perfino prendere in considerazione l'idea di fare un figlio.
Cosa è cambiato nella testa di Abraham?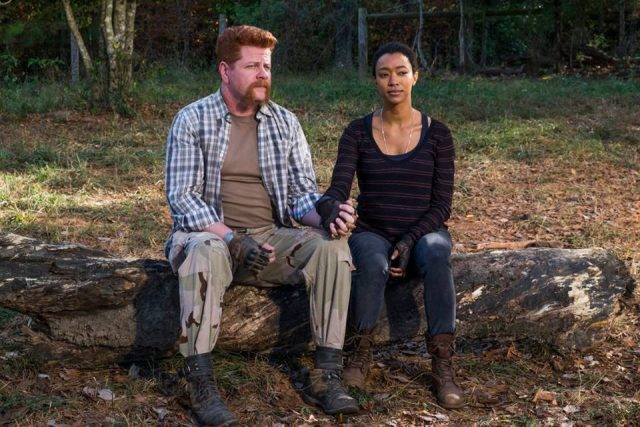 Innanzitutto Sasha è una donna forte, che non cede immediatamente al suo fascino. Non ha niente da perdere e, di certo, subito non pensa proprio a sostituire Bob nel suo cuore. Lo fa correre e, per molti versi, i due sono molto simili: due combattenti feriti, due persone caparbie, pronte a tutto, anche al sacrificio estremo.
Veniamo a quella fatidica notte, quella che tutti gli appassionati di The Walking Dead fanno fatica a dimenticare.
Il team family è inginocchiato davanti al boia Negan: sono tutti disperati, sotto choc.
Rick è un uomo distrutto, che in poche ore ha visto il proprio mondo sovvertito. Maggie pare in fin di vita e, con lei, anche il suo bambino. Daryl (con quelle incessanti voci nella sua testa) è l'ombra di sé stesso, ferito, umiliato, paralizzato dal terrore.
Quando Negan intona la sua conta per stabilire il primo che dovrà cadere sotto i colpi di Lucille, tutti abbassano lo sguardo. Tutti, comprensibilmente, hanno paura che tocchi a loro.
C'è solo una persona che non abbassa la testa, una che potrà incassare senza battere ciglio, un vero "campione".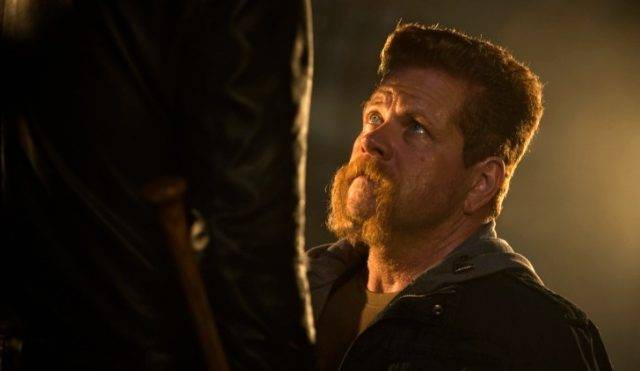 La sesta stagione finisce con un cliffhanger che molti hanno odiato, ma, a ben vedere, la prima vittima di Negan era piuttosto evidente.
È Abraham a ricevere il primo colpo, perché è la vittima designata, perché è l'unico che non ha paura, anzi, si drizza quasi con arroganza, perché sa di potercela fare. Guarda Negan negli occhi, non abbassa lo sguardo. Si immola, come un agnello sacrificale, senza battere ciglio.
Perfino Negan è sorpreso dalla sua prestanza fisica.
Ma non è così semplice.
Abraham incassa i colpi perché non è solo forte fisicamente, ma ha anche un animo incorruttibile, che tende a prendere sempre la decisione giusta.
È un leader mancato, una presenza forte e affidabile che faceva bene al gruppo di The Walking Dead.