Dopo la scomparsa di Rick, Daryl ha assunto un ruolo predominante in The Walking Dead e, ancora più di Michonne e Carol, è diventato il leader assoluto al comando. Non se lo aspettava nessuno (tranne me) e la sorpresa è grande.
Più o meno dalla quinta stagione, Daryl, un personaggio iconico e con un potenziale altissimo, (non a caso, il re dell'horror Stephen King lo ha definito uno dei due migliori monster fighter on tv, fate un po' voi…) è stato ridotto a una specie di macchietta. Daryl non parlava quasi mai, agiva solo d'istinto, sembrava fuori controllo. Il trattamento riservatogli da Negan, quell'isolamento sulle note di Easy Street, lo aveva provato all'eccesso.
Tutto questo, unito ai sensi di colpa per la morte di Glenn, aveva reso Daryl un'ombra di quello che, in realtà, l'arciere era sempre stato: un uomo con certezze incrollabili alle quali si aggrappava per non finire inghiottito dal nulla, un guerriero che ha sempre rifuggito tutto ciò che fosse legato alla sfera sentimentale.
Eppure, Daryl è l'ultimo dei sentimentali, anzi, uno degli uomini più insospettabilmente romantici di The Walking Dead e della storia delle serie tv.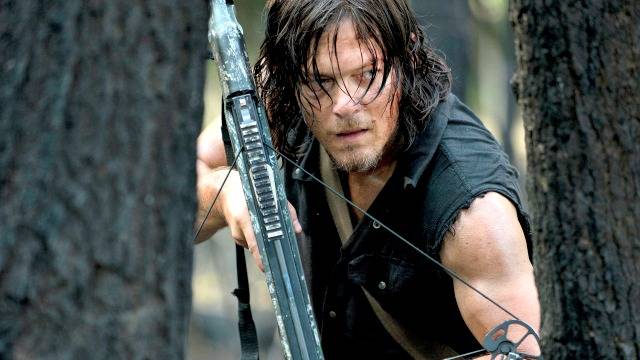 E non romantico nel senso più stretto del termine, ma come eroe romantico, senza tempo, indomito, indomabile, invincibile, senza controllo. Lui non dorme mai, non si riposa, tutti conoscono il suo nome. È un 20% di incoscienza, un 20% di rabbia, un 10% di fortuna, 20% di abilità e 30% di forza di volontà.
Ma cosa gli passa per la testa?
Daryl soffre di sindrome da abbandono: la madre è morta tragicamente e il padre non si è mai realmente interessato a lui. Infine Merle, l'ultimo brandello di una famiglia già a pezzi, è apparso e scomparso nella sua vita quando più gli faceva comodo, senza quasi mai dimostrare un reale interesse nei confronti del fratello. Daryl rimaneva indietro, era sempre quello che restava a fare i conti con la realtà, per quanto dura fosse.
Tutto ciò che conosceva, tutto ciò con cui aveva avuto a che fare erano stati degrado, rifiuto e abbandono: Daryl fin da piccolo ha imparato a correre, a nascondersi, a seguire le tracce, a farcela da solo.
È anche un sopravvissuto, in tutti i sensi della parola: non semplicemente all'apocalisse, perché riesce a cavarsela in tutte le situazioni, anche le più disperate, ma anche per il suo trascorso. È una vittima di abusi fisici e psicologici, un bambino che non ha avuto una vera infanzia, ma ha conosciuto solo soprusi e violenza. Non esita a ferirsi: di fronte al dolore, non sa esprimersi o sfogarsi ma solo farsi male.
Ha preso atto della realtà ed è andato avanti: ha imparato ad accontentarsi di ciò con cui ha sempre avuto a che fare.
C'è una guerra nella sua testa: una parte di lui vuole essere indipendente, libera da ogni contatto umano, con solo Cane per compagno, o la sua balestra. L'altra, invece, vuole avere amici, una famiglia, dei legami. In una tragica altalena di sentimenti contrastanti, Daryl lotta contro ciò a cui è abituato a essere e ciò che, in fondo, vorrebbe essere.
Quando penso a Daryl c'è una canzone che mi suona in testa ed è Castle of Glass dei Linkin Park. Dayl è, all'apparenza, solo una crepa in una castello di vetro, ma è proprio quella crepa che fa crollare l'intero castello. L'ingranaggio che non sa come ruotare e che fa inceppare il meccanismo, il mare calmo che è pronto a travolgere tutto con uno tsunami.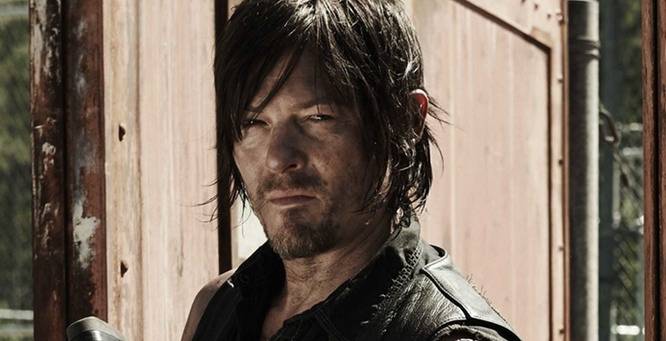 In un mondo ormai sovvertito, è la scheggia impazzita che non puoi tenere sotto controllo.
Una parte di lui si sentirà sempre in colpa per la morte di Glenn: Daryl non potrà mai più essere l'arrogante arciere delle prime stagioni, quello che prendeva tutti a cazzotti, che si isolava, che trattava tutti con indifferenza. Il suo cuore è cambiato proprio perché, per la prima volta, ha conosciuto persone che tengono a lui, che hanno fatto di tutto per salvarlo, per redimerlo, per comprenderlo e accettarlo.
Daryl è diventato un essere umano nella situazione più assurda. Ha imparato a fare i conti con la propria anima combattuta nel bel mezzo della tempesta. Ha imparato ad amare, a piangere, a sacrificarsi, a pagare debiti non suoi. A credere negli altri.
C'è Carol, la sua migliore amica, la confidente, la partner in crime, quella che, per prima, l'ha capito sul serio. Poi c'è Rick, il fratello che non l'ha mai tradito – al contrario di Merle – e che è sempre stato al suo fianco nei momenti di battaglia. Ci sono i ragazzini, verso i quali Daryl, fin dall'inizio di The Walking Dead, ha provato un senso di protezione. Perché solo una vittima senza colpe riesce a identificarsi con bambini sperduti. Da Sophia fino a Henry, ha dato prova di essere un padre meraviglioso, senza aver avuto il dono della paternità.
C'è stata Beth, che da ragazzina fastidiosa è diventata una guerriera indomita, pronta a rendere la vita pur di perseguire i suoi ideali. C'è stato lo stesso Glenn, l'anima buona di The Walking Dead, la cui morte ancora grava su Daryl (e lui probabilmente non riuscirà mai a perdonarsela).
Daryl è un caos di pensieri sparsi, recriminazioni, senso di inadeguatezza, voci del passato, del presente e di tutto ciò contro cui deve ancora combattere. È indomito, ma anche fragilissimo, pronto alla resa, ma anche restio a lasciarsi sconfiggere.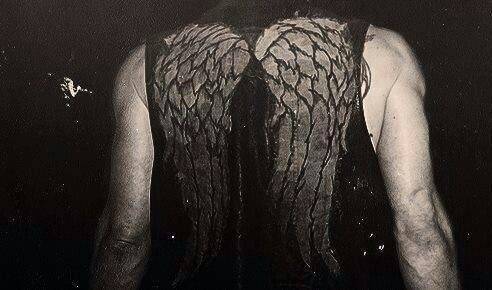 Non esiterebbe un secondo a sacrificarsi, pur di salvare una famiglia che non è la sua di sangue, ma quella che il destino gli ha affidato. Nel bel mezzo del caos ha ritrovato un'anima e un cuore e ora è pronto a guardare avanti, a ogni costo.
Le voci nella sua testa sono una cacofonia di grida, di recriminazioni, di sensi di colpa, di accuse, di lamenti: Daryl non è una persona tranquilla o serena. Non lo può essere e non lo sarà mai.
E, forse, è proprio questo che lo ha tenuto in vita fino a ora.
Ma c'è anche una parte della sua anima che riesce a provare sentimenti positivi. C'è senso di protezione, c'è la difesa di ciò che ama, c'è il sacrificio, l'essere pronto a tutto, l'altruismo.
The Walking Dead ha un nuovo leader: è combattuto, complesso e spesso incomprensibile, ma proprio per questo è invincibile.