Episodio al cardiopalma questo The Walking Dead 10×12 (trovate QUI la nostra recensione) che si conferma con una stagione incredibile, ricca di colpi di scena e plot twist che fanno saltare sulla sedia. Le nostre pagelle devono essere all'altezza.
Alpha 3 – Non è che la leader dei Sussurratori si sia un po' rammollita dopo il rendez-vous con Negan nel bosco? Insomma, ha perso un po' lo smalto, è remissiva, segue "il suo uomo" fidandosi ciecamente, dopo aver friendzonato il povero Beta per la milionesima volta.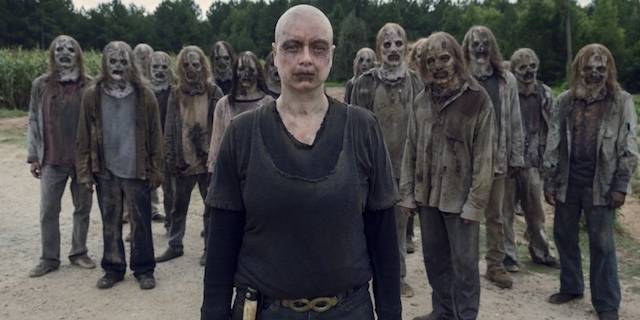 Sarebbe mai stata in grado di portare a termine il suo progetto di uccidere la figlia?
Assolutamente no.
Ormai accecata d'amore, sognava di tramutare la baracca dove la conduce Negan nella nuova casa della prateria. Le va male, molto male, ma che soddisfazione vedere quella testa che rotola ai piedi di Carol.
Negan 10 – Finalmente in The Walking Dead 10×12 è successo quello che tutti ben o male si aspettavano (e che le fangirl speravano con tutto il cuore): Negan s'è redento.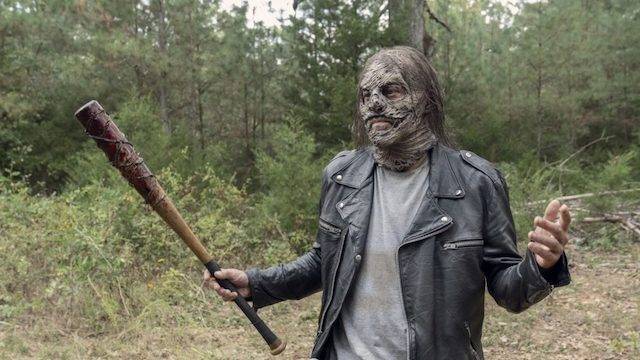 Il suo unirsi ai Sussurratori era tutto un piano geniale orchestrato con l'aiuto di Carol per tagliare la testa (e la gola) alla leader del gruppo nemico. Certo, per farlo deve compiere atti indicibili, primo tra tutti quell'obbrobriosa e quanto mai lercia unione nel bosco, ma, in fin dei conti, si sente spesso dire che il fine giustifica i mezzi. Quando taglia la gola ad Alpha si merita dieci minuti di applausi: è perdonato per aver ammazzato a sangue freddo Glenn e Abraham? Ai posteri l'ardua sentenza, ma il suo sacrificio con Alpha non può non meritargli i pieni voti.