Come dite? Guardare tantissimo The Walking Dead può avere degli effetti collaterali?
Ma no. Impossibile.
Siamo tutte personcine adulte qui. Abbiamo uno stomaco forte. È tutto frutto di fantasia. Cosa volete che succeda?
Il coltello, dite? Posso spiegare. È capitato lì. Stavo cucinando.
Guardate come sto bene. Davvero. Ho fatto anche dei biscotti. Ne volete un po'?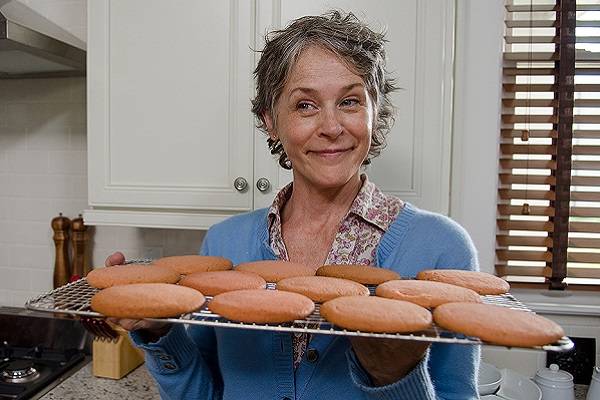 (Giuro che NON ho nessuna arma infilata nel bordo dei pantaloni. GIURO!)
Le testimonianze di chi ha sviluppato una dipendenza per The Walking Dead, variando fra chi l'ha vista molto rapidamente a chi l'ha vista e continua a vederla molte volte, ci hanno fatto considerare che forse c'è un motivo se lo show viene messo in onda una volta a settimana e ogni stagione è divisa in due.
Non è solo perché il mondo è infame, ma anche perché un'esposizione eccessiva alla Serie pare tenda ad apportare profondi cambiamenti nelle attitudini di chi la guardi.
Riportiamo dunque 10 possibili effetti collaterali che potreste avvertire man mano che la curiosità verso The Walking Dead si trasforma in passione (e possibilmente ossessione).
Vedetelo un po' come la sezione "avvertenze" di un foglietto illustrativo. O un incontro anonimo per chi deve affrontare ogni giorno una società ingenua che non capisce che noi ci stiamo semplicemente preparando al peggio. Non temete, se verrà (o quando verrà) il giorno ci ringrazieranno.
1. Acquisire le basi per una più sicura sopravvivenza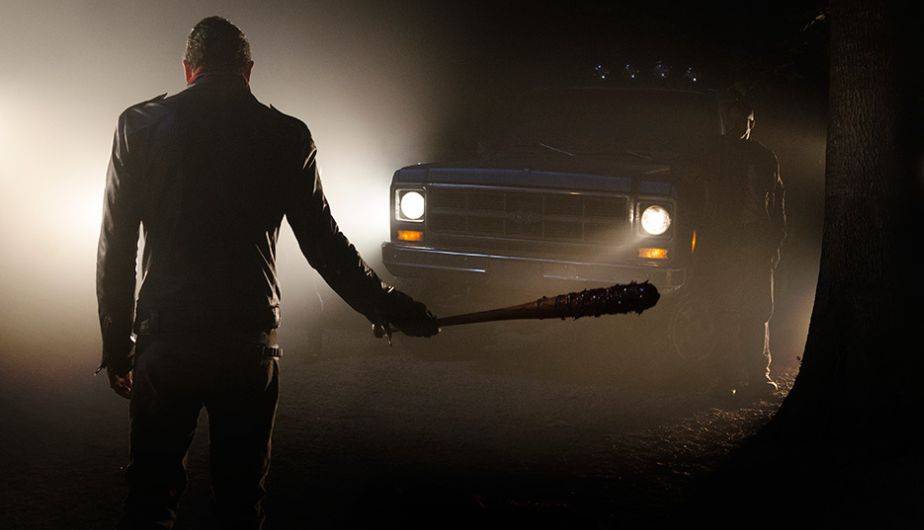 Prima di tutto le basi. Non c'è bisogno di avere precedenti di manifestazioni di violenza o aver sviluppato alcun piano omicida. Non ci sarà neanche bisogno che voi scegliate attivamente di farlo. Semplicemente, se passate ore intere guardando The Walking Dead, lo stato generale dell'onnipresenza del pericolo potenziale si insinuerà dentro di voi. E improvvisamente inizierete ad approcciare gli ambienti con uno sguardo diverso.
Per essere più specifici, con uno sguardo che punterà:
a) verso l'arma potenziale più conveniente e la via di fuga più efficace;
b) se avete già prestato ascolto al canto sirenico dei coltelli e siete muniti di arma, direttamente la via di fuga più efficace.
A seconda della gravità della situazione, potreste aver iniziato a sviluppare affetti verso la vostra protezione principale. Da lì all'animismo il passaggio è meno forzato di quanto crediate. Potreste ritrovarvi ad accarezzare la corda della vostra balestra sussurrando ninne nanne, raccontare favole alla vostra katana da Comic-Con mentre cercate disperatamente di affilarla, contemplare i pro e i contro dell'adozione di una tigre.
Effetti prevedibili sono anche:
-L'accumulazione compulsiva di cibo in scatola a lunga scadenza.
-Richieste di informazioni circa la sicurezza del vostro supermercato di fiducia (cioè quello più grande, munito di bagni per il personale e con tantissimo cibo in scatola. Aiuta anche una sezione farmaci molto ben fornita).
-Contemplare l'idea di trasferirvi in campagna (dopo aver svaligiato il supermercato e risolto i problemi logistici derivanti dal possibile possedimento di una tigre a questo punto).
BONUS: A seconda di quanto tempo pensate di avere prima del possibile scoppio dell'epidemia potreste contemplare cambiamenti radicali all'interno del vostro piano di studi/percorso lavorativo, variando fra l'accademia militare e il perseguimento di una laurea in medicina con specializzazione in immunologia.