Nonostante sia già uscita da un mese, The Umbrella Academy continua a far parlare di sé. Questa serie tv ispirata ai fumetti di Gerard Way e Gabriel Bá, racconta l'incredibile impresa per fermare l'apocalisse dei fratelli Hargreeves. Questa famiglia ha già conquistato i cuori degli spettatori al punto da rendere lo show uno dei più seguiti delle ultime settimane.
Nonostante la trama sia stata definita poco entusiasmante, forse persino prevedibile verso la conclusione, il finale di stagione ha lasciato tutti senza parole. Il cliffhanger finale infatti ha sorpreso un po' tutti i fan della serie che speravano in un epilogo meno elusivo. In seguito all'esplosione della Luna causata dai poteri di Vanya, il mondo è infatti travolto da una progressiva distruzione che spazza via il genere umano. Quella stessa apocalisse che Numero Cinque ha cercato di impedire si presenta comunque, rendendo vani i suoi sforzi.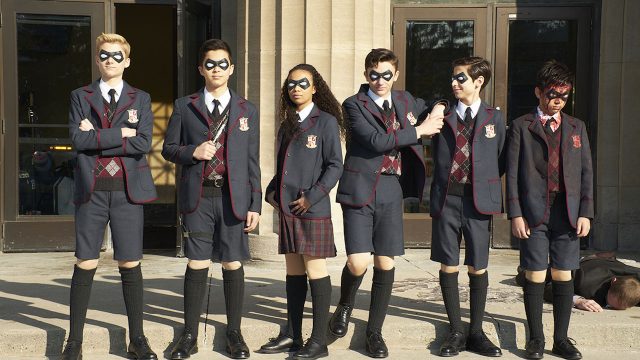 Egli decide così di viaggiare ancora una volta nel tempo insieme ai sette fratelli, scomparendo senza lasciare alcun segno. Tale conclusione ha reso impossibile agli spettatori prevedere cosa potrà accadere in seguito. Nessun indizio lascia intuire il futuro sviluppo degli eventi dopo un simile viaggio temporale e tutto sembra essere nelle mani degli autori dello show.
Fortunatamente, però, una singolare teoria riguardante il futuro della famiglia più disfunzionale di Netflix potrebbe rispondere ai nostri dubbi.
Tenetevi forte, perché questa ipotesi potrebbe finalmente spiegare tutti i dubbi lasciati in sospeso dalla serie. Questa teoria nata sul web vedrebbe infatti i fratelli Hargreeves bloccati in un loop temporale. Come abbiamo visto nell'episodio finale di The Umbrella Academy, questa volta Cinque non elabora alcun calcolo prima di viaggiare nel tempo. Ciò potrebbe causare nei protagonisti una serie di cambiamenti sia fisici che psichici.
Ipotizzando che i fratelli finiscano in un periodo imprecisato del continuum temporale, essi potrebbero incontrare la figura di Sir Reginald Hargreeves. E da tale incontro capiremmo, una volta per tutte, come il padre adottivo fosse a conoscenza di così tante informazioni. Del personaggio di Reginald infatti non si conosce molto, probabilmente perché ulteriori approfondimenti saranno presenti nella successiva stagione.
In ogni caso, questa teoria sul loop temporale potrebbe far luce sulla sua sconfinata conoscenza e sulle azioni da lui compiute.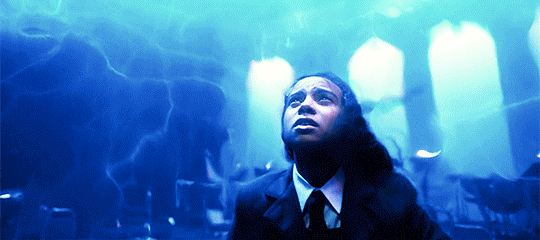 L'uomo potrebbe infatti conoscere già la data di nascita dei 43 bambini, nonché le loro posizioni: non a caso riesce a trovarne 7 con speciali abilità. Ed è importante constatare che in un'epoca in cui non erano ancora presenti i social network, tale impresa risulta davvero sorprendente. Sir Hargreeves inoltre sembrerebbe esser a conoscenza dei talenti dei sette neonati. Ne abbiamo conferma quando nella 1×02 espone a Numero Cinque i rischi che potrebbe comportare il viaggiare attraverso il tempo, come se per esperienza conoscesse i pericoli cui andrebbe in contro.
I dubbi lasciati dal capofamiglia della Umbrella Academy sono parecchi, e tutti lasciano intuire che l'uomo sapesse che l'apocalisse fosse imminente. Reginald infatti decide di togliersi una vita una settimana prima dell'evento fatale, in modo che i sette fratelli possano riunirsi in tempo per tale occasione. E sembrerebbe non essere l'unico a conoscenza del disastro: Pogo e la mamma robot probabilmente erano già al corrente della futura fine del mondo. Sembrerebbe evidente nella 1×03, quando la madre degli Hargreeves è impegnata a ricamare su un panno la Luna in frammenti. Ma come può esser possibile tutto questo?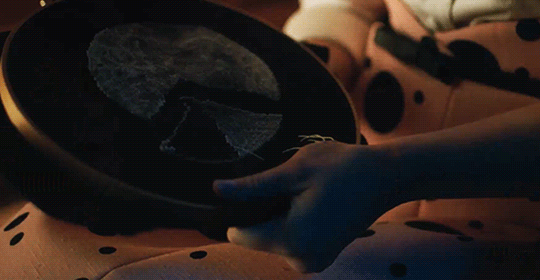 La teoria che vedrebbe i fratelli Hargreeves intrappolati in un loop temporale potrebbe rispondere a tutti i quesiti appena posti.
Secondo questa ipotesi, infatti, i sette fratelli dopo aver tentato di fermare invano l'apocalisse, sarebbero finiti in un'epoca antecedente alla tragedia. Il salto nel vuoto compiuto da Numero Cinque potrebbe aver causato loro una parziale perdita della memoria o un prolungato stato confusionale. Esiste anche la possibilità che essi siano tornati bambini e che Ben, il fratello fantasma, sia risorto come effetto collaterale del viaggio.
In questo contesto, i sette eroi potrebbero quindi incontrare un giovane Sir Reginald Hargreeves che, accudendoli, scoprirebbe il triste fato della Terra. Mettendo insieme i frammenti dei ricordi egli scoprirebbe ogni cosa: a partire dalla nascita dei 43 bambini sino alle loro abilità. Scoprirebbe i problemi che il viaggiare attraverso il tempo comporta e persino che i 7 ragazzi potrebbero essere l'unica ancora di salvezza del mondo.
Ma esiste anche la possibilità che non tutto sia compreso da Reginald. Che i ragazzi non ricordino dei poteri di Vanya, né della distruzione della Luna. Ed è allora che ci rendiamo conto che l'Umbrella Academy potrebbe essere intrappolata in un loop temporale. Un circolo vizioso in cui gli eroi sono costretti a riavvolgere il tempo per evitare una catastrofe che si ripete.
È una teoria un po' pesante da mandare giù, ma ammettiamolo: The Umbrella Academy ci ha già stupiti altre volte.
Quindi non è da escludere che questa ipotesi possa essere un buon punto di partenza per la seconda stagione. Nel corso degli episodi infatti abbiamo assistito a numerosi balzi nel tempo che hanno causato dei grandi cambiamenti nella storia. In che modo sarebbe quindi possibile per gli eroi di The Umbrella Academy evitare l'apocalisse (di nuovo)? Esiste una soluzione per interrompere questo ipotetico loop temporale?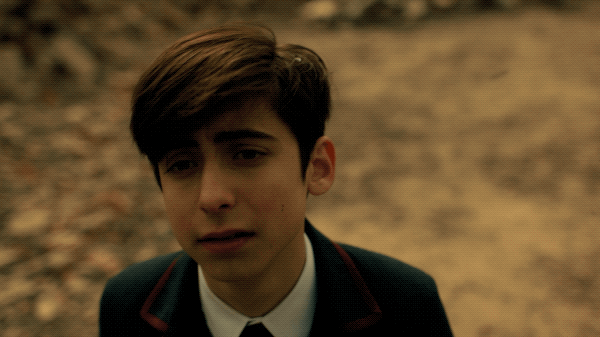 Teoricamente sì. In ben due occasioni abbiamo assistito a un capovolgimento degli eventi per opera dei viaggi nel tempo. Nella 1×02 accompagniamo Numero Cinque nel futuro, trovando nient'altro che desolazione. L'epilogo dei fatti è stato ovviamente drammatico e dal contesto possiamo intuire che Vanya abbia combattuto contro la Umbrella Academy, insieme a Leonard. Ma una volta tornati indietro nel tempo, malgrado si tenti in ogni modo di evitare l'apocalisse, essa avviene comunque ma in circostanze differenti. Se durante la prima fine del mondo Vanya era ancora a fianco di Leonard, nella seconda si ritrova insieme ai propri fratelli. Numero Sette è consapevole delle menzogne del ragazzo, deceduto, e delle proprie abilità da tempo assopite.
Tornando indietro nel tempo le cose sono cambiate. E nonostante gli eventi abbiano condotto comunque alla distruzione della Terra esiste sempre una piccola percentuale di successo che non prevede alcuna apocalisse. Sembrerebbe quindi che i fratelli Hargreeves possano ancora salvare il mondo dall'imminente catastrofe.
In attesa della seconda stagione di The Umbrella Academy, il rewatch è d'obbligo tanto quanto la ricerca di ipotesi e supposizioni riguardanti lo show. Perché il futuro è incerto… ma quello degli Hargreeves lo è un po' di più.