The Umbrella Academy, ultima fatica Netflix in materia di serie tv a sfondo fantasy, è ricca di personaggi variopinti, caratterizzati in maniera fortemente eterogenea e che restano impressi nella mente dello spettatore. I migliori sono sicuramente Numero Quattro, Klaus Hargreeves, pittoresco sciamano capace di creare un ponte con l'aldilà e perseguitato dalle visioni dei morti, che esorcizza con droghe e alcol, e Numero Cinque, vecchio/bambino capace di muoversi nello spaziotempo.
O meglio, questi sono i personaggi meglio caratterizzati in The Umbrella Academy. Il resto sono più che altro stereotipi, già visti in altre serie, scarsamente approfonditi psicologicamente, ingabbiati nel loro carattere a una dimensione. In questa carrellata di supereroi disfunzionali, si colloca quello che, a prima vista, è il personaggio meno riuscito della serie, ma che riserva non poche sorprese. Numero Sette, Vanya Hargreeves, ultima della nidiata di bambini speciali, dotata solo di un mediocre talento nel suonare il violino che però non le consente di compensare la sua mancanza assoluta di poteri.
Almeno a prima vista. Perché il personaggio di Ellen Page, in realtà, nasconde un involucro di potenzialità inespresse che si rivelano gradualmente e che, quando esplodono, travolgono tutto.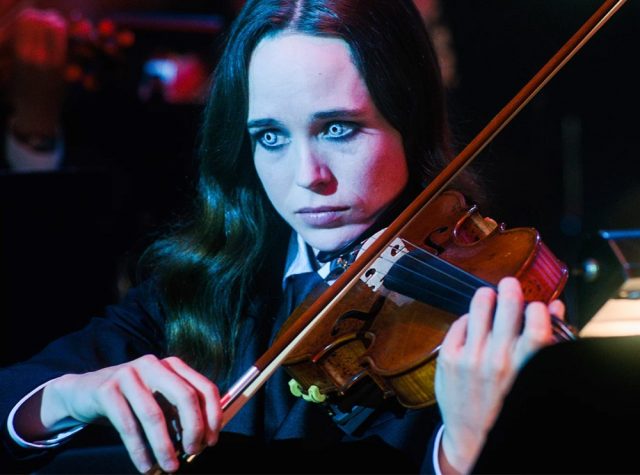 Il difetto principale di The Umbrella Academy è soprattutto la prevedibilità.
Capiamo subito, vedendo Vanya, che la sua mitezza, la sua accondiscendenza alla normalità, nascondono qualcosa. E infatti Vanya, oltre la scorza della sua insicurezza, plasmata in anni e anni di vita in ultima linea, lontana dai riflettori sotto i quali i fratelli sono costantemente esposti, è la più forte di tutti.
Il suo potere, volutamente nascosto dal padre a tutti, persino a lei, grazie all'intervento della sorella sussurratrice Allison, esplode in tutta la sua devastante potenza quando lei meno se lo aspetta. Se lo aspetta però lo spettatore, che ha già capito dove vuole andare a parare The Umbrella Academy. I reietti, gli sfigati, quelli in ultima fila, erediteranno il mondo. O lo distruggeranno. E questo è il rischio che corrono tutti, una volta che il potere di Vanya è libero di scorrere, e lei ha deciso di non reprimerlo più.
E qui arriviamo al secondo, e forse più grave, difetto di questa serie. Tutto viene dato allo spettatore troppo presto, senza suspense, senza pathos, con una naturalezza che rende la prima stagione perfettamente autonoma, quasi non bisognosa di una seconda. Un seguito è già stato annunciato, e vedremo presto altre avventure dei fratelli Hargreeves. Ma abbiamo già visto così tanto che l'hype che proviamo è più gola che sete di risposte.
Vanya scopre di essere forte, di esserlo sempre stata, e di essere stata ingannata per tutta la vita da chi riteneva la sua famiglia. La sua rabbia esplode con violenza, travolgendo tutto, incurante delle conseguenze. Ricorda molto Carrie, la telecinetica creata da Stephen King, quando uccide Leonard, responsabile del suo risveglio ma colpevole di averla manipolata.
Lo spettatore prova una forte empatia con Vanya, che si considera per mezza stagione una sfigata senza talento, nemmeno nella musica, e che scopre di avere potere. Ma scoprire di essere riusciti nella vita solo grazie al proprio dono non vuol dire essere speciali. Ce lo insegna Allison, che ha fatto della manipolazione la sua porta d'ingresso al mondo dello spettacolo, alle amicizie, all'amore.
Per Vanya scoprire quello che può fare con il suo potere è, forse, ancora più doloroso della certezza, maturata per tutta la vita, di non essere speciale. E per questo decide di distruggere tutto.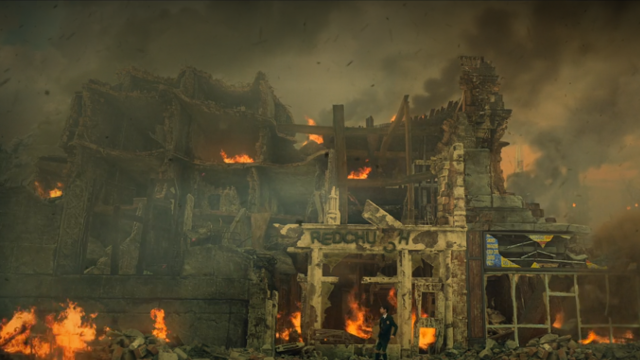 È questa contraddizione che ci fa apprezzare il personaggio di Vanya. Proviamo pena per lei per metà stagione, empatia fino alla fine. Perché è un personaggio che, qualunque cosa faccia, non è libero di essere se stesso. Né da bambina, né da adulta. Né senza, né con il suo potere. È nell'ultima parte della prima stagione di The Umbrella Academy che Ellen Page dà il meglio di sé. La sua interpretazione, molto spenta e  implosiva, viene scossa da una botta di vita che ci ricorda che lei è un'attrice di carattere.
La normalità è per Vanya la trappola in cui la fa cadere il padre, che ne intravede le potenzialità e fa, come ogni genitore, la scelta che ritiene più giusta. Ma anche l'anormalità è una trappola, quando ti porta a distruggere le persone che ami. Vedremo nella prossima stagione se la colpa di Allison è stata espiata con il giusto contrappasso.
Non c'è soluzione, nel dilemma di Vanya. Essere se stessi è una gabbia tanto quanto essere quello che tutti vogliono che tu sia. In gioco ci sono il destino dell'umanità, nel primo caso, la tua vita nel secondo. E Vanya sceglie di essere il confine dell'Universo, scagliando il mondo che l'ha rifiutata nell'apocalisse.
Ma nessun uomo è un'isola, non importa quanti confini voglia darsi. E per Vanya, e per il mondo, la salvezza deve venire necessariamente dall'incontro con gli altri. Se i suoi fratelli saranno in grado di accettarne la diversità, saranno salvi. Altrimenti, Vanya suonerà da sola sulle ceneri del mondo.