The Umbrella Academy ha sorpreso tutti per la sua originalità che sfida persino i giganti della Marvel e della DC Universe. La serie tv basata sul fumetto di Gerard Way non è il solito prodotto televisivo sui supereroi. Nel corso degli episodi si alternano momenti di riflessione sulla famiglia atipica degli Hargreeves, sulla gestione emotiva dei poteri, sul destino dell'umanità e sulle storie d'amore. Il tutto è tenuto insieme da una giusta dose di comicità, alla quale contribuiscono soprattutto i personaggi di Klaus e di Numero 5.
Al momento The Umbrella Academy è composta soltanto da una stagione ed è comprensibile che gli spettatori siano impazienti di sapere quale piega prenderanno gli eventi. Mentre i produttori del fantasy-drama sono alla ricerca di nuove location, ci sono altre serie tv che potete guardare per ingannare l'attesa. Ognuna di queste cinque proposte si riferisce a diversi aspetti di The Umbrella Academy.
1) Titans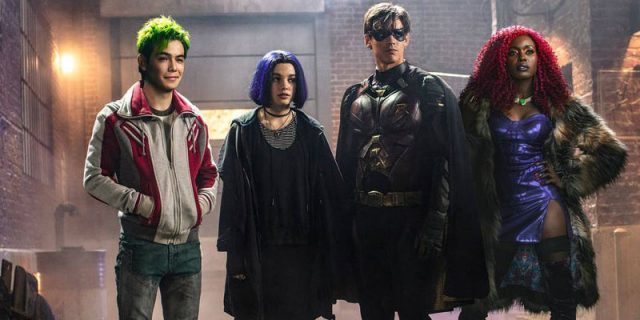 Se vi interessa un'altra serie sui supereroi, vi consigliamo Titans. Il prodotto della DC Universe ha impiegato vari anni per essere completato ed è arrivato da poco su Netflix. La violenza e i toni dark sono le caratteristiche principali dell'action drama e servono a renderlo meno teen, per adattarsi a un pubblico più adulto. Dopo aver visto The Umbrella Academy, la maschera utilizzata da Robin (uno dei protagonisti di Titans) vi ricorderà sicuramente quelle usate dai fratelli Hargreeves. Anche le dinamiche all'interno del gruppo richiamano un po' quelle dei protagonisti creati da Gerard Way.