In The Umbrella Academy siamo soli. Pedine di un gioco troppo grande, complesso e sconosciuto. Un gioco che ci vuole sofferenti, privi di gioia, macchine operaie o assassine. Siamo soli, e in questa solitudine l'aria si fa pesante, tagliente e magnetica. Attrae a sé il bene e il male, concetti astratti, idealizzati da un essere umano schiavo del divino e inerme agli occhi del fato.
Per sfuggire al proprio destino bisogna correre, con tutto il fiato che si ha in gola. Finché il petto comincia a bruciare e nell'epilogo le nebbie dell'irrazionalità si dipanano, per riportare brutalmente alla realtà noi stessi, Numero 5 e ogni membro dell'accademia.
Run boy run! This world is not made for you
Run boy run! They're trying to catch you
Run boy run! Running is a victory
Run boy run! Beauty lays behind the hills
Una maledizione pende sulla testa di Numero 5. Una scure che lentamente si muove e che con un passo falso potrebbe decapitarlo. Un'arma a doppio taglio il controllo dello spaziotempo, la quale se non controllata può distruggere il possessore e tutto il suo mondo. Un mondo che non è fatto per persone straordinarie, fuori dal comune. Salvezza e distruzione sono due concetti contrapposti, così come il bene e il male.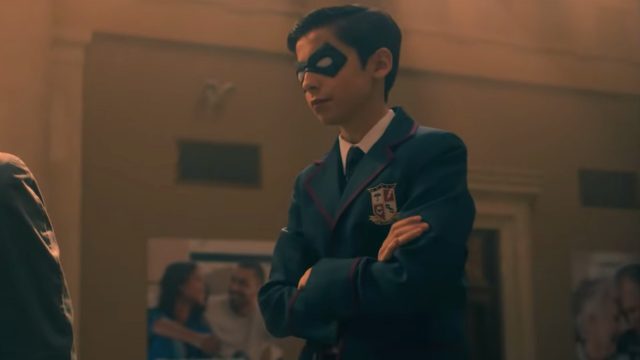 Per lo stesso motivo due sicari con bizzarre maschere di animali hanno scopi e moralità diverse da un sessantenne imprigionato in un corpo da bambino. L'unica salvezza è correre, raggiungere la meta e trovare la "bellezza". In questo caso l'amore per la propria famiglia e il riscatto di se stesso è ciò che si trova al di là della collina.
Run boy run! The sun will be guiding you
Run boy run! They're dying to stop you
Run boy run! This race is a prophecy
Run boy run! Break out from society
È notte. Una notte priva di stelle dentro il centro commerciale. Vuoto come il cuore di Numero 5, trafitto da anni di militarismo tra i sicari e martoriato da 38 primavere passate in un mondo distrutto, azzerato da un'apocalisse apparentemente inevitabile. In The Umbrella Academy solo lui è a conoscenza del destino, solo lui può fermarlo. L'unico modo è dire addio a ciò che lo lega a un mondo che non gli appartiene e in cui lui stesso è il "cattivo".
Dopo ogni tramonto nasce un'alba, una luce in grado di scacciare ogni ombra e portare speranza. Un sole che guida i passi di ogni protagonista. Per Numero 5 la profezia di cui solo lui è a conoscenza, per gli altri membri dell'accademia il lascito misterioso di un padre rigido e assente. Un padre che ha trasformato dei semplici bambini in meri oggetti al servizio della società. Una società che li ha distrutti, uno dopo l'altro.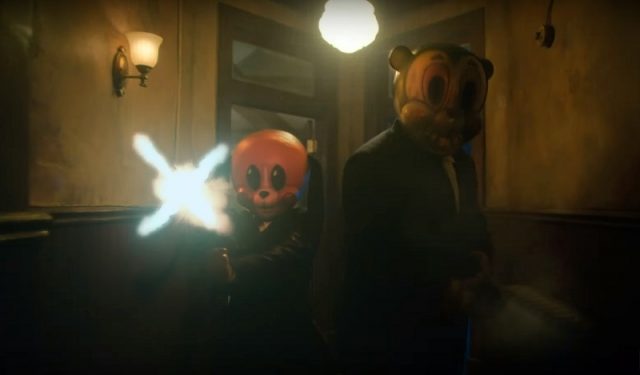 Alla luce di questo, uccidere per sopravvivere e tornare indietro nel tempo per cambiare le cose è ben diverso da uccidere per una mera questione di soldi. Uccidere per vendicare la morte di una persona cara, o salvare l'uomo che si ama, è diverso dal puro e sadico piacere dell'assassinio fine a stesso o a una presunta brama di potere o superbia. Il bene e il male si mescolano, in pochi minuti, mentre Numero 5 corre disperato, per salvarsi la vita da coloro che un tempo erano suoi colleghi.
Run boy run! This ride is a journey to
Run boy run! The secret inside of you
Run boy run! This race is a prophecy
Run boy…
Corri Numero 5, corri, è una sfida contro il tempo. In The Umbrella Academy il tempo è sfuggente, sadico e violento. Cinque anni per Luther sulla luna, ore interminabili per un Klaus di 5 anni in un mausoleo, pomeriggi interi per Vanya rinchiusa in una gabbia a causa di un potere troppo grande per lei, così come il suo ruolo nella famiglia e nella società. Una gabbia dalla quale uscirà un demone inconsapevole che annienterà ogni cosa al suo passaggio.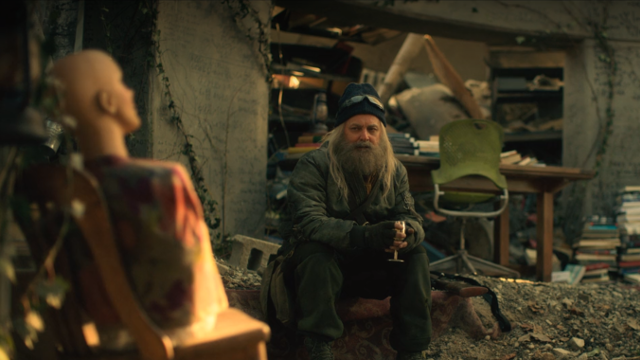 Questa è la profezia, questo è il tempo, che da assoluto diviene relativo. Non importa se si tratta di anni, mesi oppure ore, con violente frustate colpisce ogni protagonista e non, influenzando tutti i rapporti delle forze in gioco, in un pericoloso gioco di cui non si conoscono le regole. Trasforma eroi in antieroi e solo l'ausilio di chi può controllarlo può spostare le nuvole e far emergere il sole della speranza.
Tutto questo è possibile se Numero 5 riesce a sopravvivere alla sparatoria. È possibile se riesce a trovare la forza per correre, sempre più forte, e arrivare infine al teatro dove si compirà l'atto finale delle tre Parche. Un segreto terribile il suo. Un ruolo nell'organizzazione che controlla gli avvenimenti della storia, pesante, pesantissimo. La sua esperienza lo rende un uomo freddo, determinato, pronto a tutto per un fine più grande. Pronto a tutto per salvare la famiglia e l'umanità dalla fine del mondo.
Tomorrow is another day
And you won't have to hide away
You'll be a man, boy!
But for now it's time to run, it's time to run!
Un "bambino" adulto intelligente, forse anche troppo, spavaldo e pieno di sé. Prova a spronare ogni membro della famiglia a relegare in un angolo ogni problema personale, ogni demone che si cela al loro interno, per aiutarlo a sventare l'atto finale della sonata. La notte senza luna, il tramonto senza alba, il presente senza il domani: l'ultimo giorno dell'umanità. Tuttavia come ci insegna il pezzo grosso a capo della misteriosa organizzazione: esiste sempre un domani. Magari diverso da quello che conosciamo noi, eppure la fine del mondo è solo un passaggio.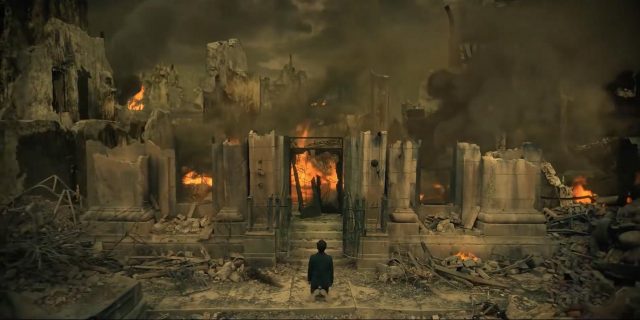 Un passaggio per una fredda mente di un'operaia impassibile e insensibile a tutto. Per Numero 5 e gli altri protagonisti di The Umbrella Academy è diverso, molto diverso. Cresciuti con uno scopo, da un padre brutale nei modi ma misterioso, sia come persona che nei suoi progetti per i sette bambini. Forse lui ha visto un altro domani, forse tutto era stato già scritto, l'unico modo per realizzarlo è grazie alla forza di tutti e sette i nostri eroi.
Allora è giunto il momento. Fuggi da quel desertico e triste centro commerciale Numero 5. Fuggi e compi definitivamente il volere del fato, ma questa volta un fato deciso da te. Non più schiavo e non più inerme. Cullato dalle note dei Queen, "Don't stop me now", fuggi alla velocità della luce e diventa supersonico Numero 5. Domani è un altro giorno e quando la notte sfuma tu sarai un uomo, ragazzo! Ma per ora è il momento di correre, è tempo di correre.