The Outsider, nuova miniserie televisiva tratta dall'omonimo romanzo di Stephen King (come questa che sta arrivando) made in HBO, ha debuttato da poco su Sky Atlantic con due episodi da non perdere.
Il cadavere del piccolo Frankie Peterson viene ritrovato nel bosco: è stato brutalmente violentato e massacrato. Le indagini puntano tutte su un indiziato, il coach di baseball Terry Maitland, che a prima vista sembra il colpevole senza alcuna ombra di dubbio.
Fin da subito, però, malgrado le testimonianze e le prove del DNA, Terry dimostra di avere un alibi di ferro: mentre Frankie moriva, lui si trovava fuori città e ci sono addirittura dei video a rafforzare quanto afferma. La polizia rimane tuttavia ferma sulle proprie posizioni e Terry viene arrestato in maniera eclatante, durante una partita, davanti al pubblico.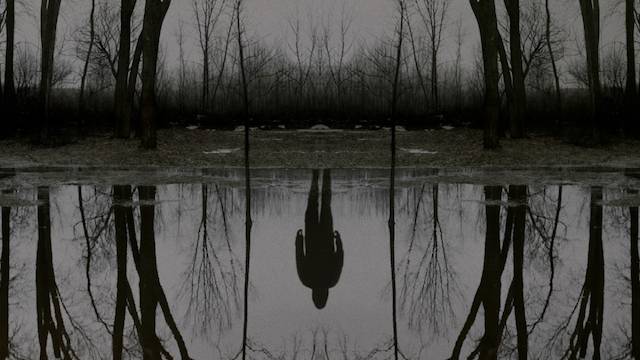 L'accusato non ha il classico aspetto del pedofilo omicida: è un brav'uomo, un buon padre e ha la faccia da bravo ragazzo di Jason Bateman. Quando afferma di essere innocente non si fa nessuna fatica a credergli.
Perché consigliamo di vedere The Outsider?
Per una lunga serie di buoni motivi.
Innanzitutto, la scena iniziale: un crescendo di musica che porta al ritrovamento del cadavere del piccolo Frankie, in un'atmosfera rarefatta e sospesa che lascia presagire che stia per succedere qualcosa di tremendo, di irreparabile.
C'è poi Jason Bateman, attore dalla lunghissima carriera, attiva fin dai primissimi anni '80. Un sospettato per il quale non si sa se provare orrore perché tutti gli indizi portano a lui, o compassione perché con quella faccia da bravo ragazzo è difficile credere che abbia davvero commesso un delitto così raccapricciante. Eppure, quando lo si vede ricoperto di sangue, è facile credere ai testimoni che gli puntano il dito addosso.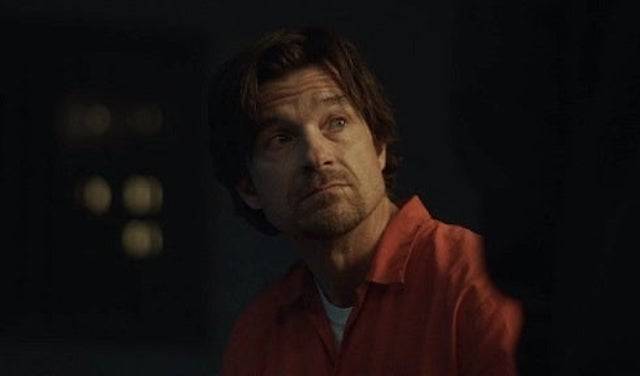 L'arresto di Terry, poi, è spettacolare e al tempo stesso grottesco. Avviene, come si è detto, al campo da baseball, davanti alla sua squadra di ragazzini, davanti al pubblico di genitori e amici, davanti alla sua stessa famiglia. Era necessario metterlo così alla berlina? Ovviamente no, anzi, un gesto del genere, così spettacolare, ha l'inevitabile effetto di attirare su di lui l'odio di una cittadina intera che lo riconosce come il mostro.
Il dolore delle due famiglie protagoniste di questa tragedia, i Peterson e i Maitland, le accomuna, pur essendo agli antipodi della vicenda. Se da una parte i Peterson perdono pezzo dopo pezzo sicurezze, sanità mentale e salute, dall'altra i Maitland diventano il principale obiettivo dell'odio della città. La scena in cui la madre di Frankie distrugge la cucina a colpi di mazza da baseball per poi accasciarsi a terra priva di vita, mentre il padre tenta di proteggere il figlio superstite dalla sua furia, è un vero colpo al cuore. Era una donna per bene che alla vista della polizia era convinta di essersi messa nei guai per non aver riportato dei libri in biblioteca entro la scadenza del prestito. I Maitland, d'altro canto, cercano di affrontare l'indagine con la certezza dell'innocenza di Terry, ma avendo comunque addosso gli occhi di una città intera, sempre nell'incognita della salute e del benessere del capofamiglia in carcere.
Senza contare poi che la cittadina di Cherokee è piccola, ci si conosce tra tutti, quindi il nome di Terry è sulla bocca incredula, indignata e piena di rabbia e desiderio di vendetta di tutti i suoi concittadini.
The Outsider è appassionante anche per la semplicità delle emozioni del detective Ralph Anderson, un Ben Mendelsohn dalla faccia stropicciata che pare avere sulle spalle tutto il peso del mondo. Un uomo all'apparenza sicuro di sé ma che in realtà inizia a dubitare di se stesso, delle proprie convinzioni e del proprio operato. Scena dopo scena tutto intorno a lui vacilla e, senza dare troppo nell'occhio o risultare forzato, quei dubbi gli si insinuano dentro, insieme a infiniti sensi di colpa.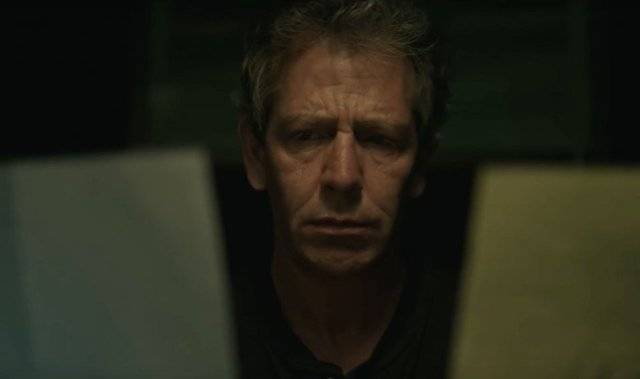 Stiamo parlando di un'opera di Stephen King, quindi il lato soprannaturale non può mancare. Qui c'è un uomo che turba i sonni della più piccola di casa Maitland: una figura incappucciata in agguato nell'ombra, con una faccia deforme che spia e terrorizza. Chi sarà? Avrà forse avuto un ruolo nell'omicidio di Frankie?
In linea con lo stile di scrittura di King, inoltre, The Outsider si sviluppa su diversi piani di flashback e piccoli dettagli all'apparenza di poco conto, ma che in realtà sono essenziali per capire ambienti e personaggi. L'approfondimento psicologico e la credibilità di tutto ciò che succede, dall'inferno kafkiano in cui è coinvolto Terry alla tragedia che travolge la famiglia Peterson, contribuisce a rendere realistica la trama. È una narrativa meticolosa dei fatti, molto fedele alla scrittura kinghiana che non delude in nessun modo gli appassionati del re dell'horror.
Dal primo episodio, The Outsider sembra una serie tv avvincente e coinvolgente, da vedere senza soste sul bordo della sedia col fiato sospeso.
È bastato un solo episodio per invogliare a vedere tutto fino all'ultimo.