The Outsider, trasposizione dell'omonimo romanzo di Stephen King, è una bella serie tv andata da poco in onda su Sky Atlantic. Se non avessi saputo che era tratta da un libro del Re del brivido l'avrei capito dopo un po' di episodi. Questa serie non è un prodotto evidentemente kinghiano, tutt'altro.
Infatti, all'inizio, si camuffa bene.
Voglio dire, la guardi e pensi di essere di fronte all'ennesimo bel thriller, uno dei soliti che guardi. Sono belli sì, magari persino il tuo genere preferito. Anzi, può essere che tu sia uno di quelli che non guarda altro se non polizieschi in cui vengono indagati i più efferati crimini in un luogo desolato e grigio degli Stati Uniti. Questa la tua comoda e sicura abitudine seriale. Sei uno di quelli a cui piace quel senso di inquietudine e mistero, ma anche un po' la consolante consapevolezza che è sempre quel tipo di giallo. Per quanto l'espediente ti farà saltare un momento sul divano, ti sentirai comunque a casa perché tu quelle storie le conosci bene, anche se cambiano sempre un po'.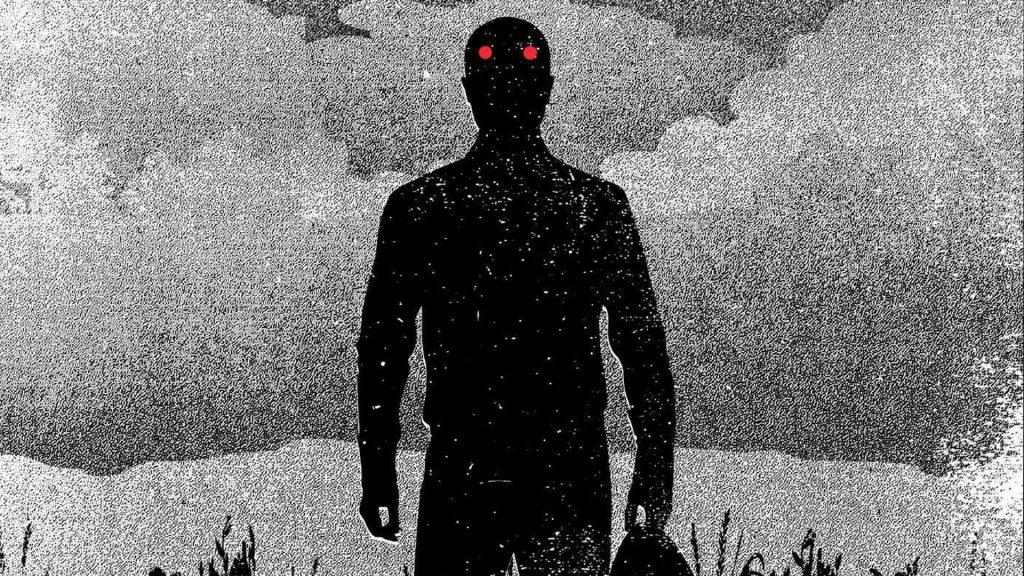 Poi arriva The Outsider e ti senti ancora a casa fino a che ti accorgi che le pareti hanno i tentacoli e ti afferrano e ti trascinano in una storia che credevi di conoscere, ma che in realtà non conosci.
Abbiamo detto che si tratta di una bella serie e abbiamo intitolato questo articolo all'autore del libro da cui è tratta per un motivo preciso. La HBO ha fatto sicuramente un lavoro magistrale, ma forse gran parte della sua bellezza viene proprio dalla penna che l'ha partorita. Senza nulla togliere ai meriti di Richard Price (l'ideatore della serie) e al cast (su tutti, Ben Mendelsohn nei panni di Ralph Anderson e Cynthia Erivo che veste quelli di Holly Gibney), diciamolo chiaramente: il punto di forza principale di questo prodotto è la storia. Ci troviamo di nuovo di fronte a uno di quei casi (per niente rari) in cui il prolifico scrittore tira fuori dalla sua testa una storia e la appoggia sulla carta da dove, in un secondo momento, prenderà il volo per entrare nella testa dei lettori (o degli spettatori).
King ne fa di magie come queste, con inusitata sapienza descrive il Male nella sua multiforme essenza: alla fine questa è la sua specialità. La Storia che il Re del brivido nasconde in ogni sua storia: il Male nel suo camaleontico e pervasivo modo di esistere. La massima espressione di questa immagine l'abbiamo incontrata in It, ma ogni racconto di King nasconde, più o meno velatamente, questa scomoda verità.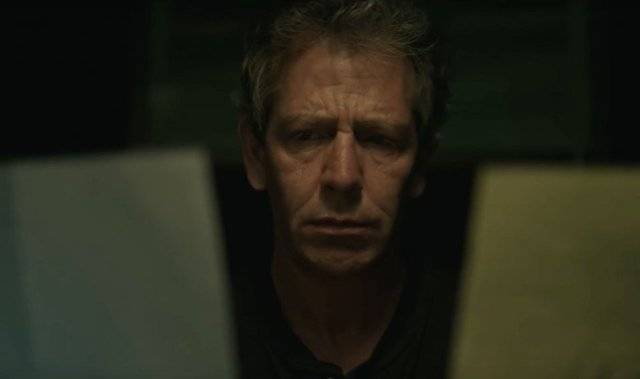 The Outsider non è una delle migliori produzioni tratte da King, su questo non ci sono troppe questioni da fare, ma è comunque un prodotto ottimo, come solo il Re ne sa ispirare. Un'altra lente di ingrandimento sul Male, un nuovo modo di sentirci raccontare come esso si nutra del dolore e come sia l'ospite più indesiderato e doloroso che possa abitarci (come già David Lynch ci aveva magistralmente mostrato). Che passi da un semplice graffio e si manifesti come una schifosa e dolorosa escrescenza cutanea è un fatto collaterale, il nucleo della storia di The Outsider è un altro: il Male si annida e trova nutrimento laddove regna il dolore più profondo. Il suo covo è il regno dei morti non tanto perché il Male abbia un collegamento diretto con la morte, bensì perché è lì che confluiscono le lacrime piene della sofferenza dei vivi.
Eppure, nonostante la bruttura che ci viene mostrata, per niente edulcorata, questa serie ci lascia anche una speranza. Il Male è pervasivo e può finire per abitare tutti, sì. Non rispetta le leggi della fisica e della ragione, è ubiquo. Tuttavia, insieme lo possiamo riconoscere e possiamo provare a tenerlo a bada. È una magra consolazione, certo. Ma è pur sempre una consolazione.