The Outsider, miniserie targata HBO tratta dall'omonimo romanzo di Stephen King, è appena giunta alla sua conclusione. La storia inizia con l'arresto di Terry Maitland, allenatore di una squadra di baseball di bambini, accusato di aver brutalizzato e ucciso il piccolo Frankie Peterson. Le prove a suo carico sono inconfutabili: testimoni oculari, registrazioni di sicurezza, test del DNA. Tutto indica senza ombra di dubbio che questo padre di famiglia, membro di rilievo della comunità, sia un efferato assassino. Il problema si pone quando non solo Maitland si dichiara innocente, spalleggiato da famiglia e amici, ma quando a supportare la sua innocenza arrivano altri testimoni oculari e la prova registrata e pubblicata sui media che lui, al momento dell'assassinio, era a settanta miglia di distanza.
E qui entra in gioco l'elemento sovrannaturale, che contribuisce a creare un mistero ad alta tensione. Contribuisce, ma non ne costituisce l'unica ragione.
In The Outsider a fare paura, a creare tensione, non è solo la creatura responsabile della morte di questo bambino. Il fatto stesso che a commettere questo efferato crimine sia stato un essere sovrannaturale viene scoperto solo a qualche episodio dall'inizio, anche se degli indizi ci portano a sospettarlo. Tutto si gioca in realtà sul piano psicologico.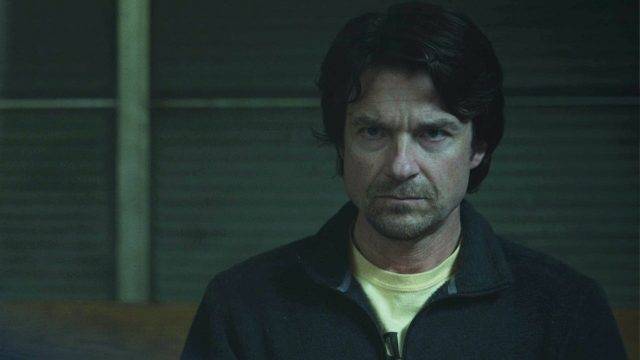 Ciò che viene rappresentato in questa serie riesce a trasmettere un senso di inquietudine perché è fin troppo simile a ciò che vediamo succedere nella realtà di tutti i giorni.
Uomini che credevamo di buon cuore si rivelano spietati assassini. Persone innocenti accusate di crimini che non hanno commesso. Intere famiglie distrutte, annichilite dal dolore, spazzate via come foglie secche al vento per l'orribile gesto di un crudele assassino e il desiderio di farsi giustizia da soli.
I protagonisti di The Outsider sono perfettamente umani, e immedesimarsi in loro è più che naturale. Sono uomini e donne con i propri pregi e difetti, e un passato difficile alle spalle che causa ancora dolore nel presente. E tutti si trovano infine ad avere a che fare con una situazione più grande di loro, che la ragione non riesce ad accettare. Eppure, è questa la sfida che devono affrontare: fare i conti con una realtà impossibile e mettere fine a una serie di morti atroci. Oppure, rifiutare di accettare i fatti, e sacrificare la soluzione all'altare della loro pace mentale. Questo conflitto interiore, queste difficoltà, vengono sondate in ognuno dei personaggi, che ai nostri occhi risultano tutti vivi, tangibili. Non sono frutto della fantasia, ma persone reali.
Anche il mostro della storia, a suo modo, risulta umano. Sì, dispone di una abilità sovrannaturale che gli permette di vivere da tempo immemore e di passare inosservato nel mondo spacciandosi per qualcun altro. Tuttavia, a ben guardare, il piacere che trae dall'uccidere e dal dolore che provoca nelle sue vittime, nelle persone della cui identità si appropria, e di quello che indirettamente causa nei cari di tutti loro, non si discosta di mezzo millimetro a livello psicologico da quella che potrebbe essere la caratteristica distintiva di un serial killer sociopatico. Si nutre di quel dolore tanto quanto della carne dei bambini che uccide, e questo tratto spaventa molto più del suo cibarsi di carne umana: è una possibilità concreta, reale.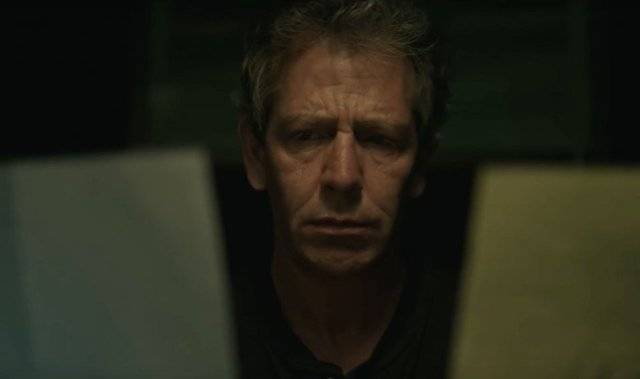 The Outsider riesce a essere un ottimo adattamento del romanzo da cui è tratto, cosa non scontata quando si tratta di un'opera di Stephen King.
Riprende la storia molto fedelmente (King stesso ha elogiato l'adattamento), e quando apporta modifiche – comunque poche, a confronto dell'originale – lo fa in maniera ragionata. Rispetta quelli che sono i punti cardine dello svolgimento, e lo stesso si può dire dei temi intorno a cui ruota la storia. Sia nel romanzo che nella serie, per quanto ci sia un mostro in azione, ciò che più risalta è la difficoltà di chi deve affrontarlo a capire con cosa ha a che fare, per poi accettare quella che è la realtà. E, prima ancora, ciò che più inquieta è il trattamento riservato a Terry Maitland.
Prima di scoprire che il responsabile della morte del piccolo Frankie Peterson è un mostro, lo spettatore (e il lettore) vuole credere che lui sia innocente, ma non riesce a convincersene del tutto. Troppi elementi portano inconfutabilmente a lui e il dubbio che in qualche modo possa aver commesso questo crimine pur non trovandosi in città – complice una spettacolare interpretazione di un duplice Terry da parte di Jason Bateman – ci assilla. Al tempo stesso vediamo come in fretta le forze dell'ordine si siano attivate per arrestarlo, con quanta platealità, nonostante non avessero ancora completato tutte le procedure necessarie. E, più la storia prosegue, più la convinzione di tutti vacilla. Sia della sua colpevolezza, sia della sua innocenza. E quando si scoprirà la verità, sarà troppo tardi.
The Outsider ci mette di fronte alle nostre certezze, facendoci dubitare di ognuna di esse. Perché ci dimostra quanto ogni cosa si riveli poi molto diversa da come appare, per quanto folgorante e ovvia quest'apparenza possa essere. Terry Maitland è colpevole. Oppure no? I mostri non esistono. Oppure sì? Persino il finale segue la stessa falsariga. L'arco narrativo della serie si conclude, eppure non rimaniamo con la certezza granitica che ciò che abbiamo visto sia veramente la fine di tutto. La storia si è conclusa. Oppure no?