Tra le tante serie originali di Disney+ The Mandalorian è sicuramente quella che più ha fatto breccia nel cuore degli spettatori anche grazie all'adorabile personaggio di Baby Yoda (scopri qui qual è il suo vero nome). Dopo un'esaltante prima stagione, la seconda fortunatamente non ha subito ritardi a causa della pandemia e sta per arrivare. A inizio settembre è stato annunciato che i nuovi episodi verranno rilasciati sulla piattaforma di streaming a cadenza settimanale a partire da venerdì 30 ottobre.
Il Mandaloriano e Baby Yoda continueranno nelle nuove puntate le loro avventure, facendosi strada in una galassia diventata pericolosa dopo il crollo dell'Impero Galattico. Troveranno sul loro cammino molti alleati ma anche temibili nemici. Oggi è stato divulgato il trailer della seconda stagione della serie di LucasFilm che, tra avvincenti scene action e nuovi personaggi, ha entusiasmato i fan di Star Wars.
Oltre al ritorno di molti personaggi della prima stagione come Moff Gideon (interpretato da Giancarlo Esposito), Greef Karga e Cara Dune, ci saranno anche molte interessanti new entry. Per ora sappiamo che Temuera Morrison sarà un iconico cacciatore di taglie e che Rosario Dawson prenderà le vesti di una famosa Jedi. I personaggi di Boba Fett e Ahsoka Tano faranno inoltre finalmente la loro prima apparizione nella serie.
La star della serie, Pedro Pascal ha recentemente parlato della nuova stagione di The Mandalorian:
I fan possono stare tranquilli: vedranno cose piuttosto strabilianti e penso che le loro aspettative verranno superate. L'amore dei fan per Star Wars verrà iniettato con gli steroidi!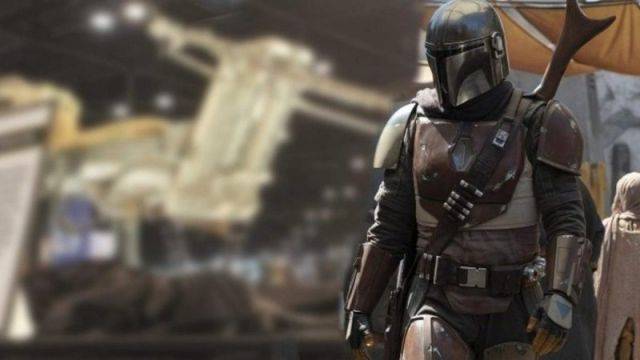 Anche Giancarlo Esposito ha assicurato che il pubblico troverà molte scene interessanti. L'attore ha anche detto di aver avuto più di una difficoltà a maneggiare l'iconica arma dell'universo di Star Wars (leggi qui per saperne di più).
In po' poche parole questa stagione ha tutte le carte in regola per eguagliare il grande successo della prima.
Iniziamo a fare il countdown per quando rivedremo finalmente il dolce Baby Yoda e il Mandaloriano.