Tutto è bene quel che finisce bene.
In The Haunting of Hill House sembrerebbe essere questo l'epilogo. Hugh Crain, padre della famiglia Crain, tanto disprezzato dai suoi figli, riesce a riscattarsi agli occhi di tutti. Steven, fratello maggiore, decide di liberarsi dai muri che si era costruito intorno alla sua mente e prendere consapevolezza, per un avvenire migliore, non solo per lui ma anche per la donna che ama. Elizabeth riesce finalmente a trovare il coraggio per parlare senza filtri al suo uomo del suo unico grande errore e poter così ricominciare, come persona e come coppia.
Theodora butta i guanti che per tanti anni le hanno donato una fittizia illusione, aprendosi completamente al mondo e alle sensazioni che quest'ultimo è in grado di farle vivere. Per ultimo Oliver, che finalmente riesce a uscire dal tunnel della droga e festeggia i suoi due anni di disintossicazione, in una cornice di gioia e spensieratezza.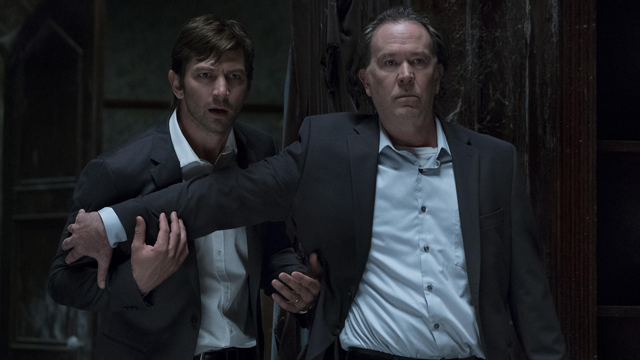 È davvero un epilogo positivo per tutti. Singolare per uno show horror nel quale spesso, oltre la facciata di una foto nitida e patinata, si cela un dettaglio inquietante. Un ultimo avvenimento in grado di mettere in discussione tutto e produrre il dubbio negli occhi di guarda. Tutto ciò solitamente poco prima dei titoli di coda. Invece no, non c'è finzione, non c'è alcun colpo di scena. È tutto lineare, è la fine di un percorso che ha cambiato ognuno di loro, è il giusto finale che i protagonisti meritano.
Eppure il buio è rimasto, dimenticato dal mondo. In mezzo alla foresta, chiusa da un cancello, l'oscurità vive e vibra di energia propria. È in attesa. Attende di poter mietere altre vittime, attende di poter esser riscoperta. In attesa della rinascita o della sua morte definitiva, respira silenziosamente, lontano dalla vita. Nel frattempo i segni del tempo abbattono e distruggono la casa in The Haunting of Hill House, spogliandola di ogni suo filtro, e donandole l'immagine di ciò che realmente è: una casa stregata.
Ma cos'è davvero l'oscurità? È difficile stabilire con certezza cosa sia e cosa rappresenti il male in questa serie tv. Sicuramente la casa stessa, e nella fattispecie la porta rossa (qui nel dettaglio) , sono malvagi, nati come tali senza nessun doppio fine. Tuttavia il bene e il male sono parametri a cui solo noi uomini diamo valore. Tale parametro cambia a seconda delle nostre percezioni e i contesti che caratterizzano un determinato avvenimento.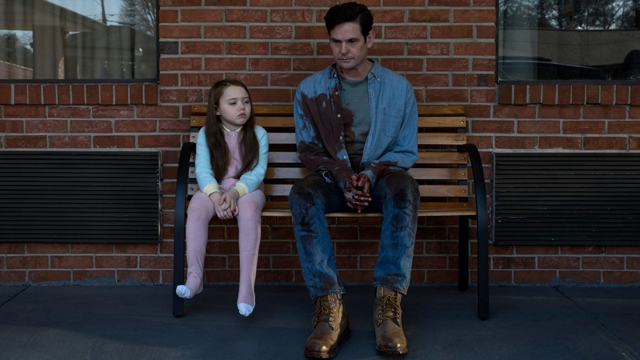 La morte nello show è un mutaforma. Essa cambia aspetto a seconda della visione che noi stessi abbiamo della vita e della morte. Ne sono un esempio i custodi, per i quali, pur di continuare a vedere la figlia, si lasciano morire tra i muri della casa maledetta. La stessa famiglia protagonista, i Crain, ne sono un ulteriore esempio lampante. La madre impazzisce pur di evitare il futuro disastroso che attende i due gemelli. O meglio, il futuro che la casa le ha fatto credere che li attenda. La sua pazzia porta alla morte lei stessa, Abigail, la figlia dei custodi, Nell e infine anche suo marito.
Hugh Crain e i custodi della casa sono l'altra faccia della medaglia, il punto di vista positivo del male. Il fine più grande che giustifica il sacrificio. L'illusione di poter continuare a vivere per sempre con le persone che amiamo, anche se la nostra anima è maledetta. Tale illusione è talmente dolce da stordire. Un canto della sirena che rapisce le sue vittime e le imprigiona. Tuttavia per gli ospiti della casa potrebbe non essere una prigione, potrebbe essere il giusto epilogo: il riconciliamento e l'eternità.
La domanda a questo punto sorge spontanea: c'è davvero bisogno di una seconda stagione in The Haunting of Hill House?
La risposta, anche in questo caso, è soggettiva e dipende esclusivamente dal parametro che più si addice alla nostra visione del mondo. Il bene e il male si ripropongono ai nostri occhi anche in una semplice e banale scelta tecnica, per un prodotto che si conclude molto bene nel suo finale. Un finale che chiude un cerchio e permette ai protagonisti di salutare il grande pubblico con il giusto epilogo.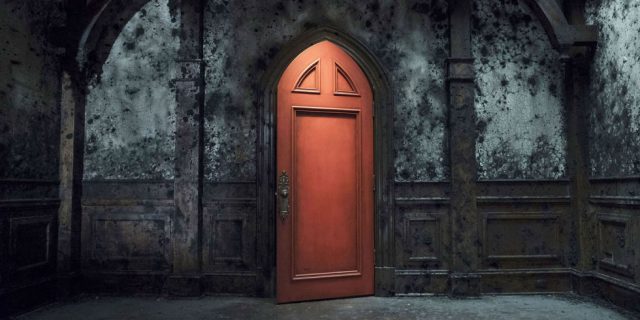 Alla luce di quanto affermato è spontaneo pensare che lo show si debba concludere così. Un'unica stagione ci regala il necessario. Un percorso evolutivo coerente, una trama che non manca di analizzare la psicologia dei protagonisti e un avvincente ambientazione horror, rara per il piccolo schermo.
Tuttavia, se scegliamo di vedere l'altra faccia della medaglia, può essere senz'altro interessante conoscere le vite delle persone che hanno abitato la casa in The Haunting of Hill House, prima della famiglia Crain.
Nella fattispecie un'analisi su quanto per loro sia una dannazione o una benedizione rimanere per l'eternità all'interno di quella misteriosa dimora. Quanto possa esserci di positivo anche nella forma più pura del male. Con queste premesse, con questa interpretazione, lo show può regalarci una seconda stagione, con tutte le carte in regola per essere addirittura più bella della prima.