Quando varchi la soglia di Hill House, niente sarà più come prima. Ci sarà la Paura ad accoglierti e scoprirai che "Il tempo non è una linea". Questa Paura divorerà tutto e sarà il miscuglio fatale del tuo presente, del tuo passato e del tuo futuro.
Varcata quella soglia il confine tra sanità mentale e infestazione sarà sempre più labile, sempre più oscuro.
Nessun organismo vivente può mantenersi a lungo sano di mente in condizioni di assoluta realtà.
Ti mangerà lentamente e prima che tu possa accorgertene sarai parte di quella casa, per sempre ma mai da solo.
She's over bored and self-assured – Theodora Crain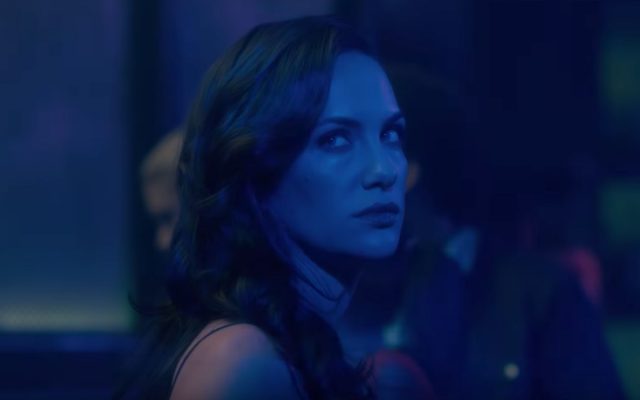 Lei è super annoiata e sicura di sé, accovacciata dietro il suo sguardo glaciale finge di non provare niente perchè prova troppo. Non è facile passare l'infanzia in un posto come Hill House quando hai una sensibilità tattile fuori dal normale.
Sin da piccola è sempre stata la più silenziosa e solitaria della famiglia. Nel silenzio si rifugia, al contempo il suo migliore amico e il suo peggior nemico. Lì si nascondono i suoi fantasmi, che pensa di combattere costruendo muri su muri intorno a sé. Ma i mattoni non sono sufficienti a tenere lontani i mostri, così come non lo sono un paio di guanti per anestetizzare i sentimenti.
Non provare nulla, è come morire. Ti svuota dall'interno e ti rende sola, una solitudine lancinante che lei è in grado di sconfiggere solo guardando in faccia la Paura e spogliandosi da tutto il resto. A quel punto non servirà più nessun paio di guanti.
With the lights out, it's less dangerous – Hill House di notte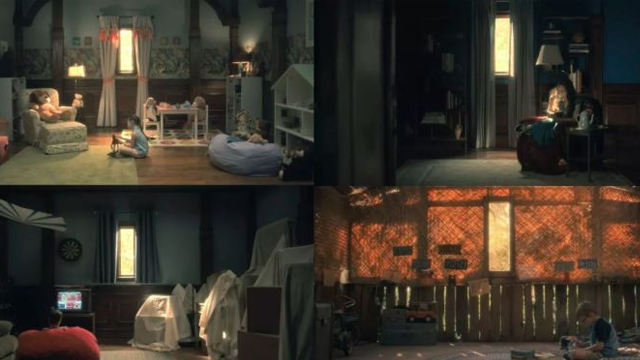 Hill House, che sana non era, si ergeva sola contro le sue colline, chiusa intorno al buio
La casa è diversa quando cala la notte, il buio è il suo nutrimento. Tra le ombre della notte le voci di quella casa prendono vita e sono sempre più solide, sempre più reali.
Quando chiudi gli occhi tra quelle mura il sogno si confonde con la realtà. Ti assorbe finché non riuscirai più a trovare nessun barlume di luce in te stesso. Allora diventerai oscurità e non ci sarà altro posto in cui andare, nessun altro posto potrà essere più casa.
L'unica sveglia possibile sarà la morte che ti incatenerà per sempre a quel buio. (qui parliamo degli intrecci tra i fantasmi e il dolore umano)
Here we are now, entertain us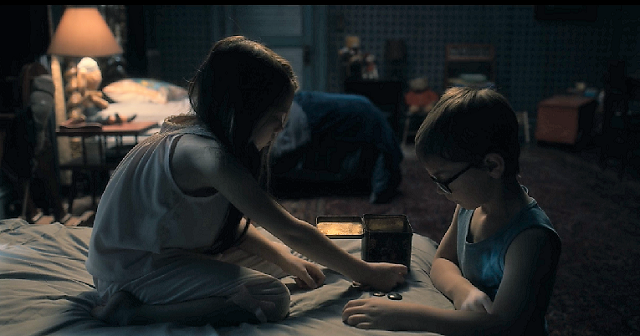 Quando sei solo un bambino, la linea di discrimine tra il gioco e la realtà è molto sottile. Tra le ombre di Hill House risuonano le risate infantili che presto si affievoliscono, non si gioca con i fantasmi.
No, non è affatto un gioco, ma nessuno ti crede. Non c'è più nulla di divertente nel cercare di combattere i mostri, soprattutto quando sono loro giocare e divertirsi con te.
uno, due, tre, quattro, cinque, sei, sette
Non è la conta per giocare a nascondino, è la conta contro la Paura, quando vorresti nasconderti per davvero ma hai finito i nascondigli.
Our little group has always been, and always will – La famiglia Crain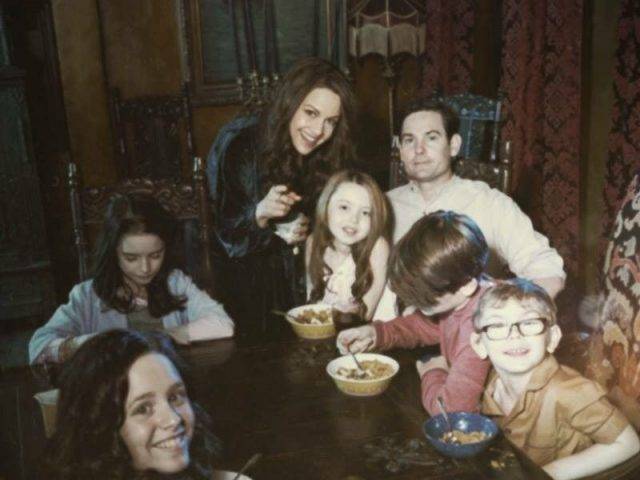 Un gruppo di sette persone, sempre insieme, una famiglia felice. Ma l'oscurità si annida tra la spensieratezza, pianta le sue radici e diventa sempre più difficile da estirpare.
La famiglia Crain è composta da due genitori amorevoli e cinque figli sempre pronti a supportarsi a vicenda, nonostante le differenze caratteriali.
Sono così piccoli, vanno tenuti al sicuro, Olivia ha paura di cosa possano trovare oltre le mura di quella casa. In un sonno incosciente non capisce che avrebbe dovuto aver paura proprio di quelle mura.
Così, il seme maligno si insidia e alla felicità di quel gruppetto sorridente si contrappone l'egoismo, l'incapacità affettiva, le droghe. Un lungo percorso di autodistruzione che, inevitabilmente, attira tutti nuovamente nella casa degli incubi.
Non c'è niente di più pericoloso.
A denial, a denial, a denial – I segreti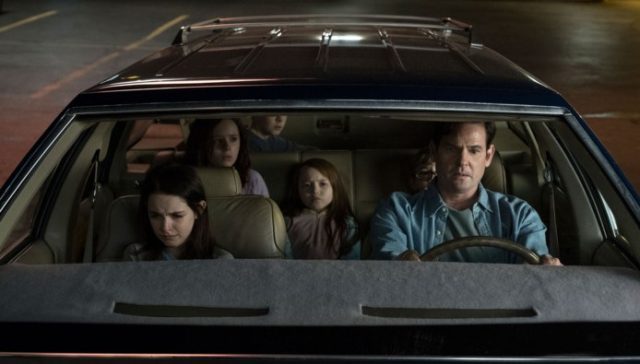 Una serie continua di negazioni e segreti hanno portato alla disgregazione. Un genitore deve proteggere i propri figli, ma nessuno può proteggersi dalla verità.
Paura e senso di colpa sono sorelle
Non ci sono mura dure a sufficienza per tenerle lontane, non ci sono segreti che possano annientarle, solo alimentarle. La negazione è il motore della serie, la famigliola felice viene lentamente divisa.
Ogni segreto è una crepa in più, ogni bugia contribuisce a recidere sempre più drasticamente i rapporti, finché non si diventa deboli e soli.
La Paura è la perdita consapevole di schemi razionali, o ci arrendiamo o la combattiamo senza compromessi.
Quando arriva il momento di combattere, nella macabra danza tra la vita e la morte non ci si può più arrendere e non si può combattere da soli. I segreti sono il motore vivo di Hill House e della sua Stanza Rossa (qui potete saperne di più sul simbolismo di questa stanza), lo stomaco e il cuore di tutto.
Ma come i suoi fantasmi, i segreti di quella casa non muoiono mai, volteggiano a braccetto con le promesse e non si possono infrangere.
Non diremo niente! Hello, hello, hello, how low?