Dopo un finale di stagione al cardiopalma, ritorna The End of the F***ing World con una seconda stagione piena di aspettative.
Facciamo un passo indietro e ricordiamoci dove eravamo rimasti. James e Alyssa, due adolescenti problematici, si incontrano quasi per caso e intraprendono un surreale viaggio on the road alla ricerca di loro stessi. O per fuggire, da loro stessi.
Divisi da profonde differenze, tra alti e bassi, incluso l'omicidio del sadico Clive Koch (omicidio, per altro, giustificato), i due sviluppano un sentimento di reciproca dipendenza, fiducia e, inaspettatamente, amore.
Braccati dalla polizia, i due tentano una disperata fuga e, su una spiaggia, si arriva alla resa dei conti. L'ultima immagine è James che tenta di scappare, Alyssa in lacrime che grida il suo nome e uno sparo che non lascia presagire niente di buono.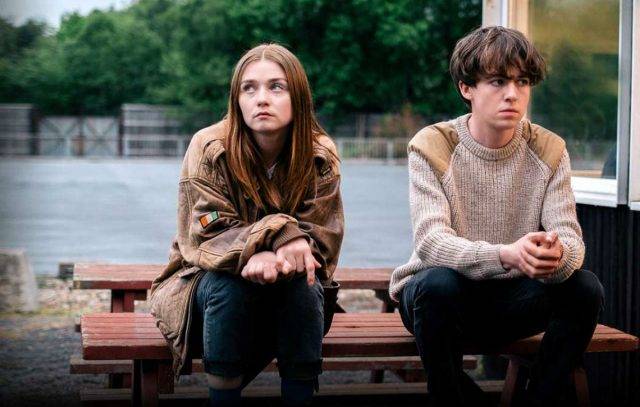 Si presumeva che l'inizio della nuova stagione ci avrebbe illuminato sulle sorti di Alyssa e, soprattutto, se quello sparo ha ferito, o peggio, James. Sbagliato.
La prima puntata è interamente incentrata su Bonnie, una ragazza di colore che cresce con un padre fragile e sottomesso e una madre crudele ed esigente. Bonnie fa la sua comparsa in un mini market: viene riconosciuta da un vecchio compagno di studi che le chiede cosa ha combinato nel tanto tempo trascorso senza vedersi.
"Dove sei stata?"

"In carcere."

"Ah, ecco e come mai, cioè per quale motivo?"

"Omicidio. Volontario."
È stata proprio la figura materna che ha influenzato gran parte della vita di Bonnie. Quando il padre, esasperato dall'atteggiamento di una moglie vendicativa e intransigente, se ne va di casa, tutte le attenzioni della madre ricadono proprio su Bonnie, suo malgrado.
La madre la obbliga a studiare in modo ossessivo, fissandole sempre degli obiettivi pressoché irraggiungibili, le proibisce qualsiasi forma di velleità femminile (le fa mangiare un rossetto, perché lo indossano solo le donne con una cattiva reputazione) e Bonnie cresce infelice, sola, senza amiche. Anzi, a scuola è trattata come un'emarginata.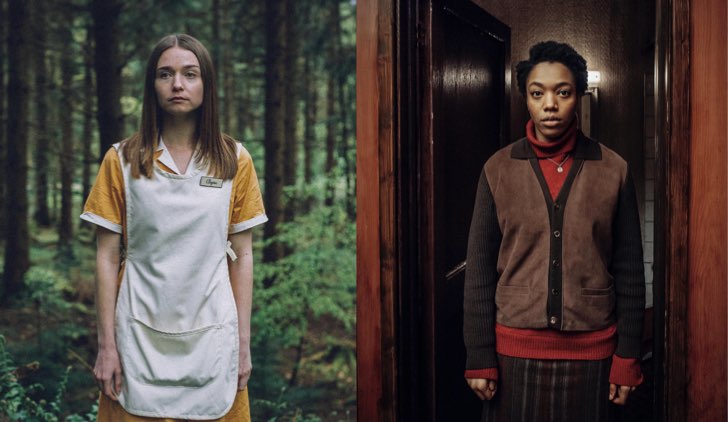 Lei, però, non resta ferma a guardare e subire.
Bonnie cova dentro un carattere particolare: ai soprusi si ribella, come si ribella anche al controllo materno con una serie di acrobatiche bugie che la portano a compiere una serie di scelte autodistruttive.
Poteva essere una brava ragazza, ma l'influenza materna l'ha rovinata. L'ha rovinata anche il senso di rivalsa, la mancanza di limiti o sensi di colpa, l'idea di poter mentire a chiunque senza dover pagarne il prezzo.
Ribelle, scontrosa e chiusa, con un'esagerata voglia di vendetta e una disperata ricerca di affetto, Bonnie si innamora proprio di Clive Koch che, da bravo psicopatico, la irretisce.
Clive Koch, anche in questa stagione di The End of the F***ing World si conferma un personaggio spregevole: viscido, mellifluo, manipolatore e, soprattutto, violento con le proprie partner. Bonnie però non vede i suoi numerosi difetti: infatti, per la prima volta nella vita, c'è qualcuno che la degna di attenzioni.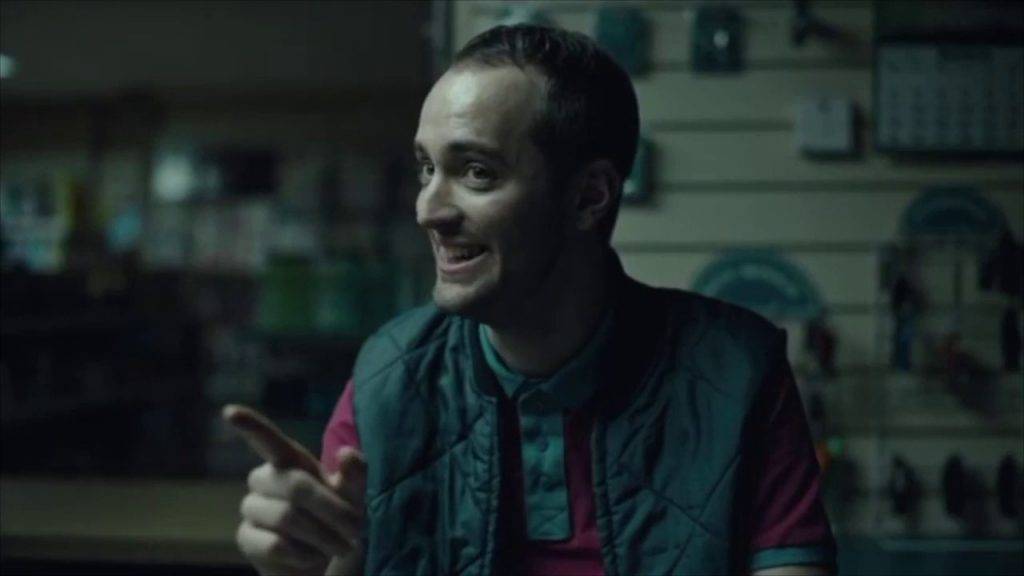 Bonnie è una vittima nell'ingranaggio del professore che si approfitta di lei, fino a spingerla, con una serie di mirate bugie e false promesse, a uccidere un'altra giovanissima rivale in amore. Finisce in galera e lì, confinata dietro le sbarre, scopre che tutto ciò in cui aveva creduto, per cui aveva lottato e, addirittura, ucciso era solo una montagna di bugie.
Una volta fuori di prigione, scopre che Alyssa è responsabile dell'omicidio di Koch ed è in cerca di vendetta.
Bonnie ha in mente un concreto piano per rivalersi su Alyssa, la persona che ha infranto i suoi sogni d'amore. Non importa che Koch non abbia mai risposto alle sue lettere mentre era in carcere e che, anzi, si sia rifatto una vita in sua assenza, perché ha una missione da compiere, a ogni costo.
Insomma, Bonnie è entrata in scena con il botto e promette di combinare una moltitudine di guai in questa nuova stagione di The End of the F***ing World.