The End of the F***ing World è stata una delle serie tv più bingewathciate della scorsa stagione. Lo show co-prodotto da Netflix e Channel 4 ha riscosso ottime critiche (su Rotten Tomatoes ha ottenuto un indice di gradimento del 97% con un voto medio di 8,21 su 10) ed è stato rinnovato per una seconda stagione nell'agosto 2018.
La prima stagione di The End of the F***ing World racconta in chiave cupa e tragicomica l'avventura che ha cambiato per sempre le vite dei due giovani outsider James e Alyssa. Due sfortunati diciassettenni fuoriposto, morti e rinati nell'esatto istante in cui si sono conosciuti.
L'uscita di The End of the F***ing World 2 è più vicina di quanto non si creda.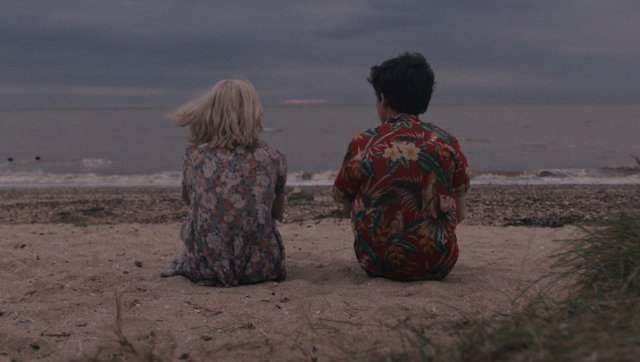 Per ora sappiamo che The End of the F***ing World 2 sarà ambientata due anni dopo quanto visto nel finale della prima stagione. Due anni dopo quello sparo che ci ha lasciati col fiato sospeso per la sorte di James, Alyssa si ritroverà a dover fronteggiare le conseguenze degli avvenimenti dei primi otto episodi dello show. Al suo fianco ci sarà Bonnie, una ragazza dal passato burrascoso interpretata da Naomi Ackie.
Pochi giorni fa un tweet dell'account di Netflix Italia ha annunciato l'uscita della seconda stagione per il prossimo novembre. Verosimilmente rivedremo sui nostri schermi la serie tv tratta dal fumetto di Charles Forsman nella seconda metà del mese. Wikipedia riporta come ufficiale la data del 22 novembre, ma nessuna conferma da parte degli account della piattaforma streaming conferma quanto scritto dall'enciclopedia virtuale.
Ad ogni modo, The End of the F***ing World 2 arriverà a novembre e siamo curiosi di scoprire cosa avrà riservato il futuro ad Alyssa e quale sia stata la sorte di James dopo quello sparo arrivato nel giorno del suo diciottesimo compleanno.