Euphoria si è conclusa da poco, lasciandoci con la sensazione tipica di quando finisce una serie tv: la voglia di guardare qualcosa di simile (ecco qui 5 proposte per colmare questo vuoto). The End of the F***ing World sta per tornare a breve con la sua seconda attesissima stagione: l'appuntamento è fissato per il 5 novembre. Entrambi teen drama, uno della HBO e l'altro di Channel 4 (distribuite in Italia da Sky Atlantic e da Netflix). Due racconti che sembrano così diversi ma in realtà sono più simili di quanto non pensiamo, 2 storie di quell'adolescenza messa sotto la lente d'ingrandimento e analizzata sotto ogni punto di vista. Ci sono molti aspetti di somiglianza, alcuni più evidenti, altri più sottili e nascosti. Ne abbiamo individuati 7.
Per scoprirli, basta continuare con la lettura.
1) I personaggi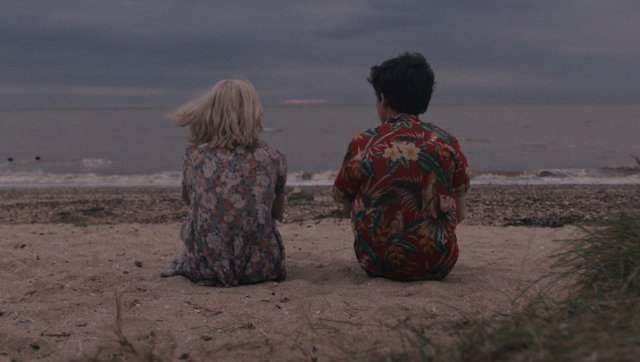 Sono emarginati, spesso disfunzionali e disturbati, i protagonisti di Euphoria e The End of the F***ing World.
Rue è una teenager tossicodipendente appena uscita dalla riabilitazione. Riprende subito a drogarsi, ormai arresa all'idea che "il mondo sta per finire". Jules è la ragazza transgender, Kat è quella grassa vittima di body-shaming (fenomeno troppo diffuso). Leslie è la brava ragazza un po' strana che si veste da Bob Ross piuttosto che da infermiera sexy per Halloween. Maddie e Cassie dovrebbero essere le regine della scuola: la prima è vittima degli abusi di Nate dal quale però non riesce a staccarsi, la seconda ha una relazione poco definita con McKay (osannato al liceo, preso di mira al college) finendo per rimanere incinta.
In Alyssa di The End of The F***ing World, teenager ribelle che nasconde un grande cuore, possiamo trovare quella depressione e quel nichilismo che contraddistingue Rue, unito a un odio generalizzato per l'umanità. James invece è convinto di essere uno psicopatico e sceglie Alyssa come la sua prima vittima umana.