James e Alyssa, protagonisti di The end of the F***ing World, sono due ragazzi alla deriva dell'adolescenza che intraprendono un viaggio alla ricerca di qualcosa che li faccia sentire parte del mondo. Fuggono da casa per ribellione, convincendosi di poter fare qualsiasi cosa e non dover dare conto a nessuno delle proprie azioni, ma presto capiranno quanto la vita possa essere dura e che in fondo tutti hanno bisogno di qualcuno, persino loro due.
Il fatto che James sia un mezzo psicopatico e Alyssa una petulante senza un minimo di empatia (apparentemente), ci ha resi solo più curiosi e in un certo senso abbiamo pure tirato un sospiro di sollievo, perché eravamo veramente stanchi dei soliti protagonisti stereotipati. Ecco perché amiamo profondamente The End of the F***ing World, noi fan della serie sentiamo, in un certo senso, di farne parte.
Andiamo a vedere i 30 disagi che solo un fan di questa stramba serie tv, con i suoi strambi protagonisti, può capire.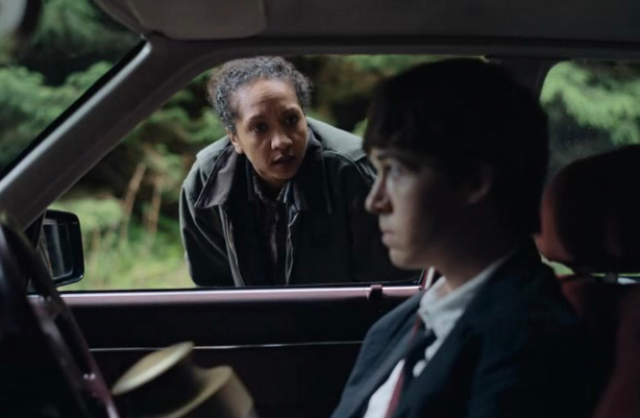 1) Ci sentiamo a disagio la maggior parte del tempo.
2) Abbiamo iniziato a guardare The End of the F***ing World perché dal trailer si capiva che avrebbe parlato di due strambi e questo ci ha rassicurato.
3) Il fatto che gli episodi durassero venti minuti al massimo ha fatto arrabbiare una delle due nostre personalità, però l'altra ha apprezzato la scelta di regia.
4) Sentiamo una strana connessione con il personaggio di Alyssa, perché anche noi abbiamo passato quel periodo in cui ci disgustava tutto (forse non lo abbiamo ancora superato).
5) Troviamo James affascinante, molto probabilmente perché siamo un po' degli outsider come lui.
6) Alla fine del primo episodio è scattata la ship per i due protagonisti.
7) Almeno una volta nella vita, dopo aver letto un messaggio spiacevole, abbiamo scaraventato il cellulare a terra, proprio come ha fatto Alyssa.
8) Vorremmo vivere una settimana on the road, fuggendo da tutto quello che non sopportiamo.
9) Abbiamo riso alle battute più cupe di Alyssa, con la consapevolezza che la maggior parte dei nostri amici non le capirebbe.
10) Il punto nove è uno dei tanti motivi per cui vorremmo avere un amico come lei o James.