The Boys, la Serie Tv prodotta da Amazon Prime Video, è tornata con la sua seconda stagione e la sua messa in onda non è passata inosservata per due motivi: il primo è legato al grande successo che aveva riscosso con il suo esordio, il secondo alle modalità con cui Amazon l'ha rilasciata. La scelta della famosa piattaforma streaming – infatti – di fare uscire gli episodi non tutti insieme ma settimanalmente non è piaciuta particolarmente al pubblico (ne abbiamo parlato qui) che per protesta ha lasciato recensioni da una stella.
Questa faccenda ha aperto un dibattito che non ci ha lasciato indifferenti e che ci ha portati a porci una domanda: perché non sopportiamo più la messa in onda delle serie tv con gli episodi settimanali?
Guardare le serie tv non tutte d'un fiato e aspettare i 6 giorni di stacco è sempre stata nostra abitudine: tutto funzionava così, e lo stesso accadeva davanti alle fiction trasmesse in tv, nonostante la nostra voglia di sapere cosa sarebbe successo nella prossima puntata. Tutto era nella norma per noi e apprezzavamo anche quell'aria di suspense che lasciava l'attesa. Ma poi qualcosa è cambiato, qualcosa ci ha portato a pensarla diversamente e quel qualcosa si chiama Netflix.
Grazie a Netflix ci è stata data la possibilità di essere indipendenti e liberi: eravamo noi a scegliere.
Una Serie Tv che viene rilasciata tutta intera ci dà infatti la possibilità di decidere se smistarla nel periodo oppure guardarla tutta intera anche e solo in una notte, tutto secondo le nostre comodità. Il telespettatore non vuole più attendere nell'era digitale, ha gli strumenti per decidere da sé e questa autonomia non gli deve essere tolta, una volta che gli è stata data.
Sembra che la scelta di frazionare le puntate presa da Amazon sia stata nociva per The Boys a tal punto da ridurre gli ascolti delle varie messe in onda: molti hanno deciso, infatti, di aspettare l'arrivo dell'ultima puntata per cominciare la seconda stagione in maniera tale da poterla vivere interamente senza alcuna interruzione.
Sì perchè – ormai – la visione delle serie si è dimostrata qualcosa di più: si ha la voglia di immergersi in una storia completamente a tal punto da viverla come un'esperienza. Gli show proposti sono parte integrante della nostra vita, ci accompagnano nelle giornate, sono la nostra via di fuga dal quotidiano: lasciare a metà qualcosa perché obbligati a farlo in assenza di puntate è simile a una forma di disordine, ora che eravamo abituati a ordinare noi da soli.
La scelta di frazionare le puntate dei vari show è stata adottata anche dalla nuova piattaforma streaming della Disney, che ha scelto di proporre le nuove serie come High School Musical (qui per leggere la trama della serie) settimanalmente. Un'idea che però in una piattaforma del genere assume una prospettiva più positiva: essendo visionata anche e soprattutto dalle famiglie con figli piccoli, l'intento potrebbe essere quello di non portare i bambini a passare intere ore davanti a uno schermo, ricordandogli di prendere il pallone e andare a giocare all'aria aperta.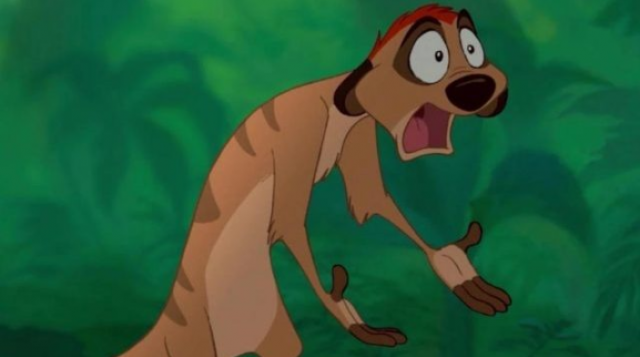 Quello che molti non hanno ben compreso – e che li ha portati poi a protestare – è il motivo per cui Amazon abbia fatto una scelta del genere nei confronti di una serie che era stata rilasciata tramite la prima stagione interamente. Una mossa economica o una mossa studiata a tavolino per far durare più a lungo l'esperienza della serie? Riflettendoci bene capiremmo che spesso una serie rilasciata interamente viene trattata per breve tempo: la gente ne parla, i blog scrivono delle recensioni e dopo un mese viene dimenticata. Così facendo The Boys si è guadagnata un mese e mezzo di messa in onda e delle pubblicità che – tramite questa protesta – inevitabilmente volgeranno a suo favore.
Forse dovremmo anche noi cogliere l'opportunità regalataci da una serie come The Boys e rivalutarla provando a ridimensionare il nostro rapporto con gli show cercando di ritrovare quella magia della suspense e di farci accompagnare da quella storia per un periodo più lungo che non sia ridotto a una notte.
O forse no.