Giusto in tempo per celebrare la fine di un ciclo della vita con la conclusione di The Big Bang Theory ed iniziarne uno nuovo e completamente diverso da padre.
Chi sarà tra i nostri ragazzoni a diventare padre nella vita reale? Johnny Galecki, il nostro Leonard Hofstadter!
Galecki dopo essere stato per un paio di anni con l'attrice Kaley Cuoco, sua fake wife in The Big Bang Theory ha trovato l'amore con Alaina Meyer.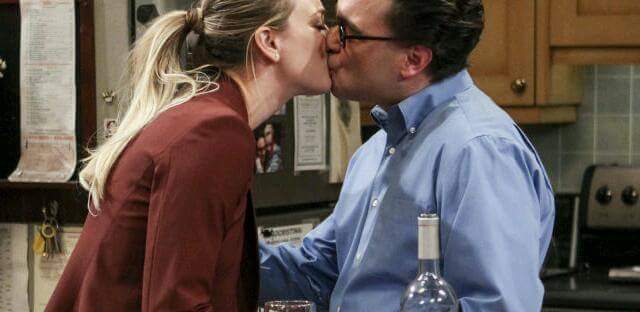 Johnny Galecki, 44 anni, e Alaina Meyer, 22 anni, hanno ufficializzato la loro relazione nel settembre 2018 e hanno presenziato insieme ad un evento ufficiale a novembre dello stesso anno.
La differenza d'età non sembra preoccuparli, anzi la notizia della gravidanza è stata comunicata con grande entusiasmo entusiasmo.
Il profilo ufficiale Instagram di Johnny Galecki è stato il mezzo con cui hanno comunicato la dolce attesa.
Il post recita:
Siamo assolutamente al settimo cielo per annunciare che presto daremo il benvenuto a un piccolo in questo mondo pazzo e meraviglioso.
Vi chiediamo di rispettare la nostra privacy durante questo momento celebrativo per noi e le nostre famiglie: c'è davvero amore là fuori per tutti.

Questo bambino è il primo figlio per entrambi.
Dopo l'emozione della registrazione degli ultimi episodi, l'addio al set e l'onore di lasciare la propria impronta al Chinese Theatre, questa è sicuramente stata la ciliegina sulla torta della settimana di Johnny Galecki.
Tutto il cast di The Big Bang Theory ha costruito delle vere e proprie relazioni di affetto e d'amicizia dopo 12 anni insieme, tanto da partecipare ai momenti importanti della vita gli uni degli altri.
Ci accodiamo ai commenti alla foto della notizia della gravidanza con i cuoricini di Melissa Rauch e alle congratulazioni di tutti i fan!